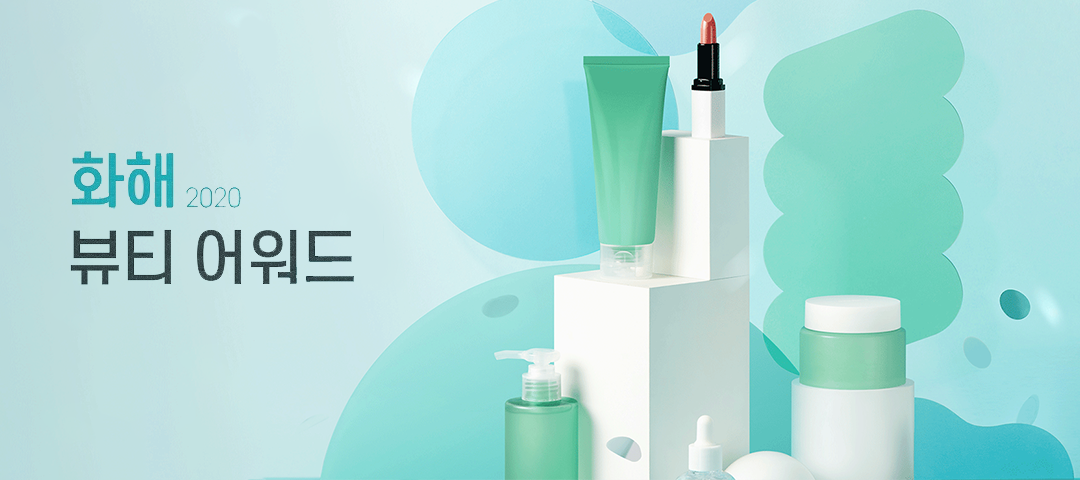 HwaHae Consumer Beauty Awards 2020 (pt.1)
The digital era has paved the way for misinformation to reach consumers globally, and this is especially prevalent within the beauty industry. Today, consumers are wary of this, and so rely heavily on user-generated content such as reviews, and information that has come from reputable third parties.
HwaHae found its way onto the market in 2013 with a simple mission – to give Korean Beauty consumers access to accurate, detailed information about cosmetic products to help them make informed choices. The app is designed to help provide a transparent service that overcomes some of the negative side effects of the digital age.
What is HwaHae?
The name HwaHae ('화해'), comes from an abbreviated form of the Korean phrase '화장품을 해석하다' ('To analyse cosmetics'). Following a boom in the cosmetics industry, CEO Lee Woong and two of his high school friends, developed an app that is designed to provide detailed information on a range of cosmetic products and provides a platform for users to leave reviews on the cosmetic products they have used.
At the heart of everything HwaHae stands for is fairness and credibility. HwaHae doesn't provide information based on face value or how the cosmetics are marketed, instead, they focus on providing objective information based on what the products are made from.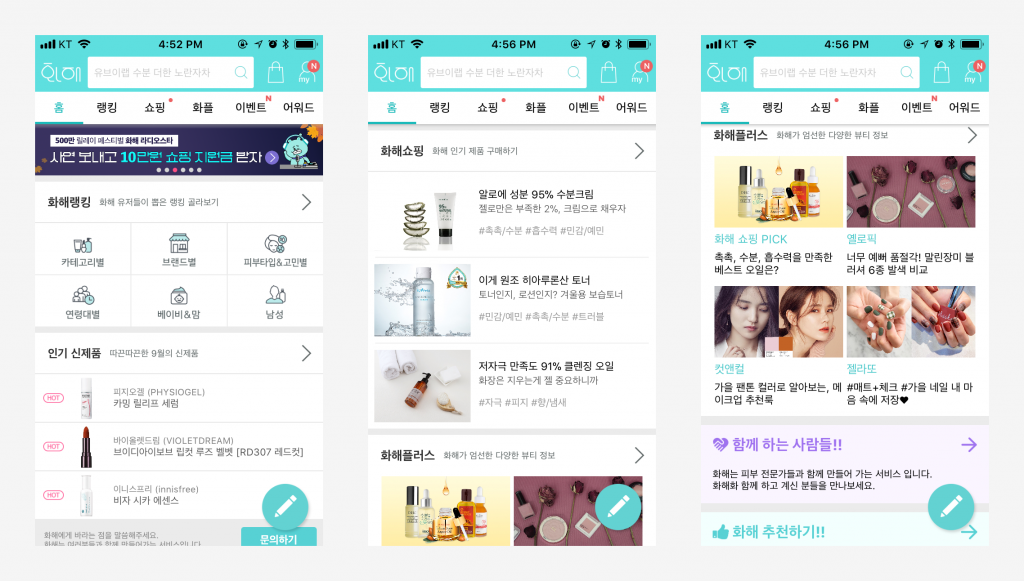 What service does HwaHae provide?
HwaHae was developed to offer a comprehensive source of information on Korean Beauty products. The app uses information from the Association of Korean Dermatologists (AKD) to categorise beauty products by ingredients and their suitability for different skin types.
HwaHae not only provides information on the entire product, but also specifies ingredients that should be avoided by skin type such as those that might contain allergens or make dryness worse. Alongside this information, HwaHae displays the hazard level for each ingredient, using the standardised system from the EWG (Environmental Working Group, a US non-profit who work to promote consumer choice).
The platform is constantly updated to keep up with the ever-changing market, and this has led to them launching a user review system, a ranking system and more recently, an e-commerce service. Today, users can search on the platform to find cosmetics that are suitable for their skin type and don't contain any potential irritants, read up on reviews from other customers, and purchase the products directly within the app.
One of the most valuable parts of the service for users is the customer reviews. Today, buying decisions are heavily influenced by reviews that have been left, and so keeping reviews clean and genuine is crucial. HwaHae uses its own algorithms to filter out any reviews that are commercially motivated or otherwise against their terms of service to keep the system transparent and credible.
Why is HwaHae relevant?
Since it found its way into app stores in 2013, HwaHae has gone from strength to strength to become the top beauty app in Korea. It isn't just consumers that pay attention to the app though, beauty companies themselves do too.
Now that products can be purchased directly within the app, it's no surprise that companies place a great deal of value on the HwaHae platform. Beauty companies have taken the reviews that have been left on the platform and used this to make better-informed decisions about what their customers actually want and to make changes to their formulas. The benefit of this is that companies will rate better on the platform.
The HwaHae awards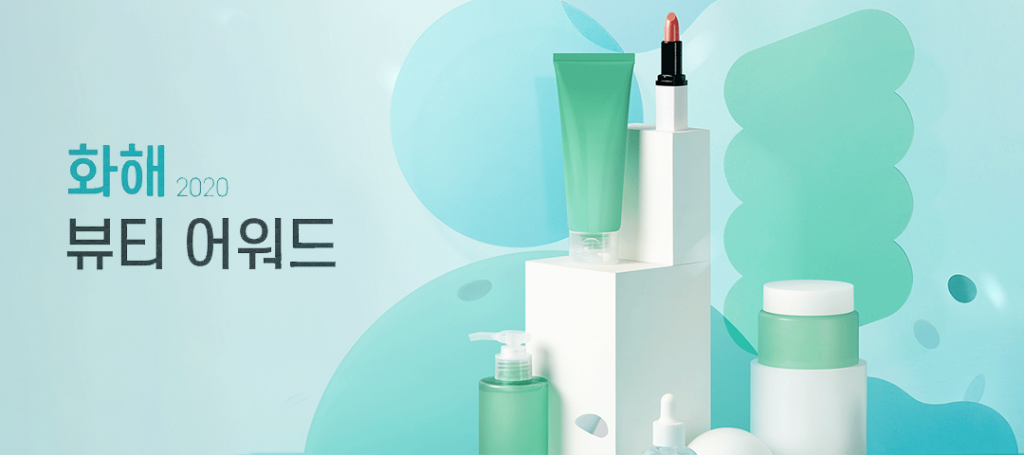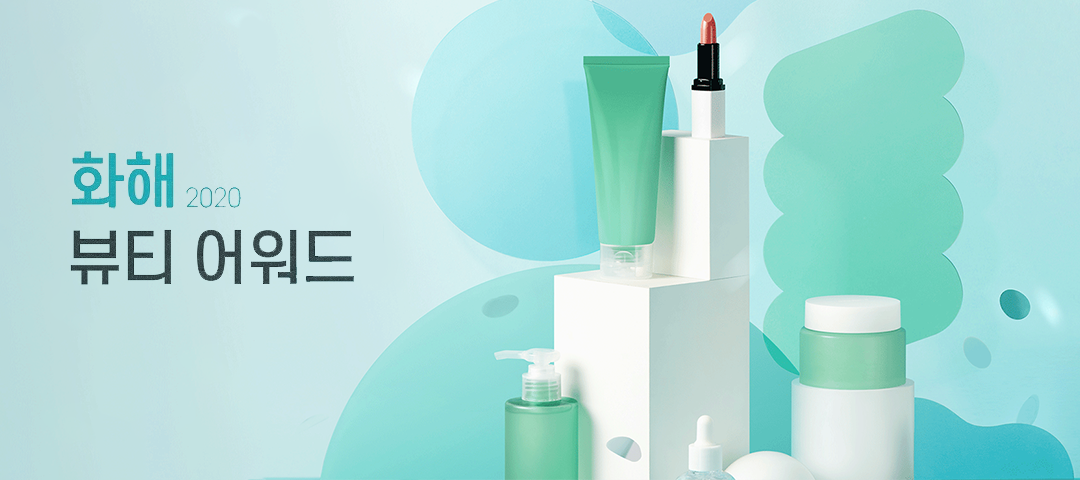 Twice a year, HwaHae hosts its own cosmetic awards. The nominations for these awards come from a four-stage process that puts emphasis on the reviews that the app's users have left. Considering the platform's powerful position in the market, beauty industry professionals place great importance on the results of these awards and they're widely considered to be the most reliable representation of consumer trends in Korea.
Below the full winner list for the first half of 2020.
Best Skin / Toner: 🇰🇷 Manyo Factory – Bifida Complex Ampoule Toner (SHOP)
Best Lotion / Emulsion: 🇰🇷 Be Plain – Chamomile pH-Balanced Lotion (SHOP)
Best Essence / Ampoule / Serum: 🇰🇷 Be Plain – Cicaful Ampoule (SHOP)
Best Cream: 🇩🇪 Physiogel – Red Soothing AI Cream (SHOP)
Best Eye Care Product: 🇰🇷 Be Plain – Artemisia Eye Butter (SHOP)
Best Mist: 🇰🇷 Round Lab – 1025 Dokdo Mist (SHOP)
Best Cleansing Foam: 🇰🇷 Dr. G – RED Blemish Clear Soothing Foam (SHOP)
Best Cleansing Water: 🇰🇷 Round Lab – 1025 Dokdo Cleansing Water (SHOP)
Best Cleansing Gel: 🇰🇷 Hyggee – pH Hyaluron Gel Cleanser (SHOP)
Best Cleansing Oil: 🇰🇷 Make p:rem – Safe me. Relief Moisture Cleansing Oil (SHOP)
Best Sheet Mask: 🇰🇷 Torriden – Dive In Low Molecule Hyaluronic Acid with D-Panthenol Mask (SHOP)
Best Targeted Face Mask: 🇰🇷 THE LAB by blanc doux – Oligo Hyaluronic Acid 7 Multi-Formula Pad (SHOP)
Best Sun Cream / Lotion: 🇰🇷 Round Lab – Birch Juice Moisturizing Sun Cream SPF50+ PA++++ (SHOP)
Best Make-Up Base: 🇰🇷 Innisfree – Simple Label Tinted Moisturizer (SHOP)
Best BB Cream / CC Cream: 🇰🇷 Missha – M Perfect Blanc BB (SHOP)
Best Foundation: 🇰🇷 Hera – Glow Lasting Foundation (SHOP)
Best Cushion Compact: 🇰🇷 Too Cool For School – Artclass Studio De Teint Eclat Satin Cushion (SHOP)
Best Powder Compact: 🇰🇷 d'Alba – Noble Grinding Essence Cover Pact SPF50+ PA+++ (SHOP)
Best Blush 🇰🇷 Too Cool For School – Artclass By Rodin Artistic Book (SHOP)
Best Highlighter: 🇰🇷 Too Cool For School – Artclass By Rodin Artistic Book (SHOP)
Best Contouring Product: 🇰🇷 Peripera – Ink V Shading (SHOP)
Best Tone-Up Cream: 🇰🇷 Blanc Pool – Filter Cream (SHOP)
Best Eyeshadow: 🇰🇷 Etude House – Play Color Eyes Mini HERSHEY'S (#Original) (SHOP)
Best Lip Tint: 🇰🇷 Romand – Glasting Water Tint (#01 Coral Mist) (SHOP)
Best Lip Gloss: 🇰🇷 Romand – Glasting Water Gloss (#01 Sanho Crush) (SHOP)
Best Lip Care Product / Lip Balm: 🇰🇷 Innisfree – Canola Honey Lip Balm (SHOP)
Best Body Lotion: 🇺🇸 Neutrogena – Norwegian Formula Body Emulsion (SHOP)
Best Body Cream / Gel: 🇺🇸 Neutrogena – Intense Repair Soft Balm (SHOP)
Best Shampoo: 🇰🇷 Labo-H – Probiotics Hair Loss Relief Shampoo (SHOP)
Best Lotion for Pregnancy and Infants: 🇰🇷 Pyunkang Yul – ATO Moisturizing Soothing Gel Lotion (SHOP)
Best All-In-One Product for Men: 🇰🇷 Dr. G – RED Blemish For Men All In One Fluid (SHOP)
Best Make-Up Base for Men: 🇰🇷 Be Ready – Level Up Foundation For Heroes SPF50+ PA++++ (SHOP)
Source: Hwahae Awards
Translation: © 2020 Odile Monod
Disclaimer: The list above contains a combination of affiliate and non-affiliate links. For more information on my affiliate policy please refer to my About page.