New Korean make-up products [October 2020 – Week 1]
Given the sheer amount of Korean beauty products launching every month, it's hard to keep up with what's new in K-Beauty. To help you navigate the complex world of Korean Beauty, every week I break down the hottest beauty launches coming from Korea.
Unlike with my monthly posts on K-Beauty bestsellers, you won't find any link to purchase these products as they just became available in Korea.
But without further ado, here are the latest Korean make-up offerings of the week! Don't forget to check out this week's skincare launches as well.
Glint by Vdivov (new brand launch)
The LG Group presents Glint by Vdivov, a new make-up brand targeting the MZ generation. I talked about this on twitter, but "MZ Generation" (MZ세대, MZ Se-dae) is a blanket term commonly used by Korean marketers to indicate both Millennials and Gen Zers. Glint by Vdivov products are designed to add sparkle to everyday makeup looks, thanks to a variety of textures and finishes including glitter, shimmer and everything in between.

The first products from the brand are:
Innisfree – Vintage Filter Makeup Collection
The "Vintage Filter Makeup Collection" is the new limited edition FW2020 collection from Innisfree. The products in this collection come in fun retro-style packaging, which seems to be reminiscent of the Newtro trend that has been recently taking over Korea (I talked about this at length in my video on the 90s Korean Beauty Trends)

The colours of the Vintage Filter collection are inspired by the soft, muted shades of vintage camera filters and analogue film photography.

Below the full product line-up:
Etude House – Leather Shop Collection
Meet "Leather Shop", the new FW2020 limited edition collection from Etude. The collection is inspired by handmade leather crafts and features earthy autumnal hues like brown, orange, caramel and tan. The "Leather Shop Collection" includes an eyeshadow palette and two matte lip tints.
Banila Co – B. by Banila Velvet Blurred Veil Lip
Banila Co introduces the new "B. by Banila Velvet Blurred Veil Lip", hydrating and long-wearing lip tints with a soft, velvet finish. The lip tints are enriched with Cotton Seed Extract and Mango
The Saem – True Fit Fixer Cushion
The new "True Fit Fixer Cushion" from The Saem is a transfer-proof foundation designed to stay in place all day, even when wearing a face mask for a long time. The cushion foundation has high-coverage buildable formula with a velvet finish and it's available in two shades: 21 Oat and 23 Pecan.
VDL – Lumilayer Rosy Perfect Primer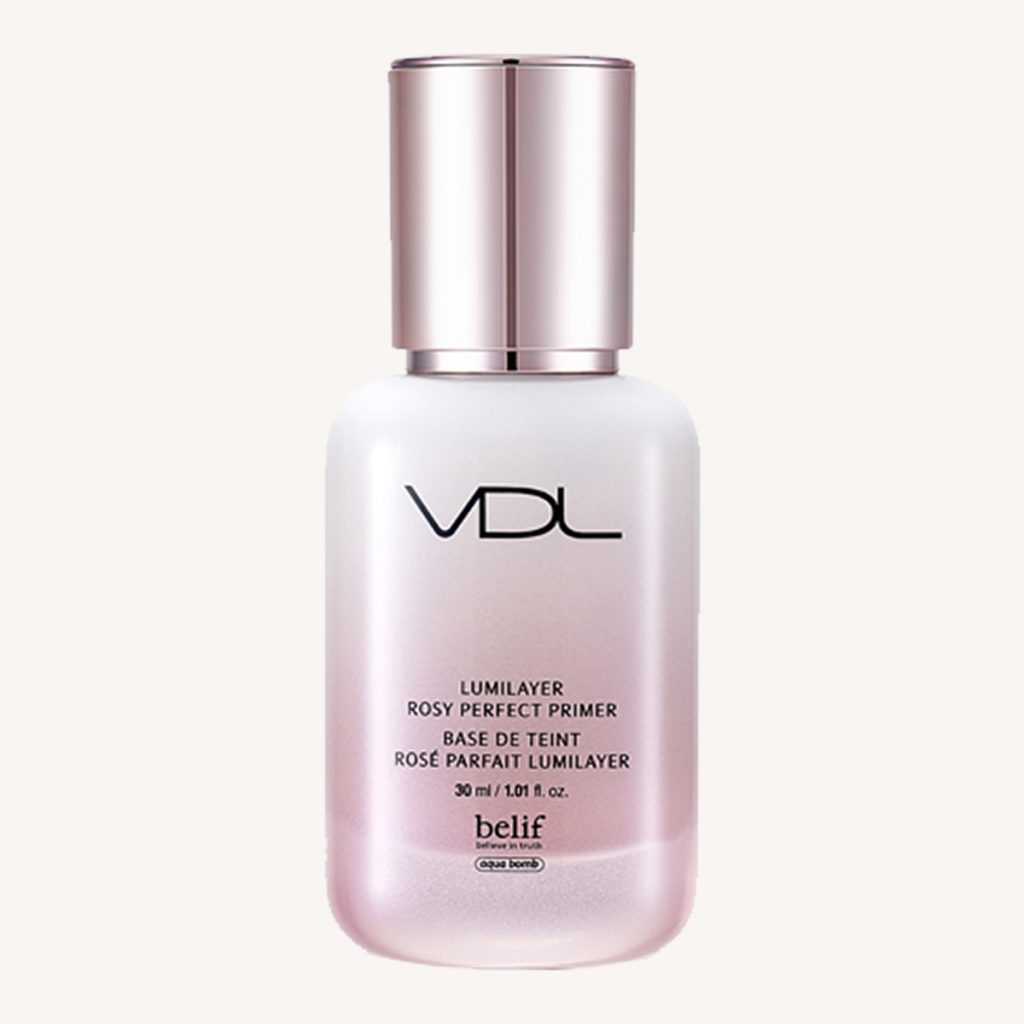 The new "Lumilayer Rosy Perfect Primer" from VDL is a multifunctional make-up primer that promises to minimise the appearance of pores as well as give the skin a radiant glow. The formula contains Damask Rose Water and Rose Enfleurage Oil to soothe and hydrate the skin, along with a combination of Pearl and Ruby Powder to brighten dullness and create a dewy glow.
Holika Holika – My Fave Eyeshadow
Holika Holika launches "My Fave Eyeshadow", 4 travel-size eyeshadow palettes featuring classic nude shades in a variety of finishes.
Laka – Wild Brow Shaper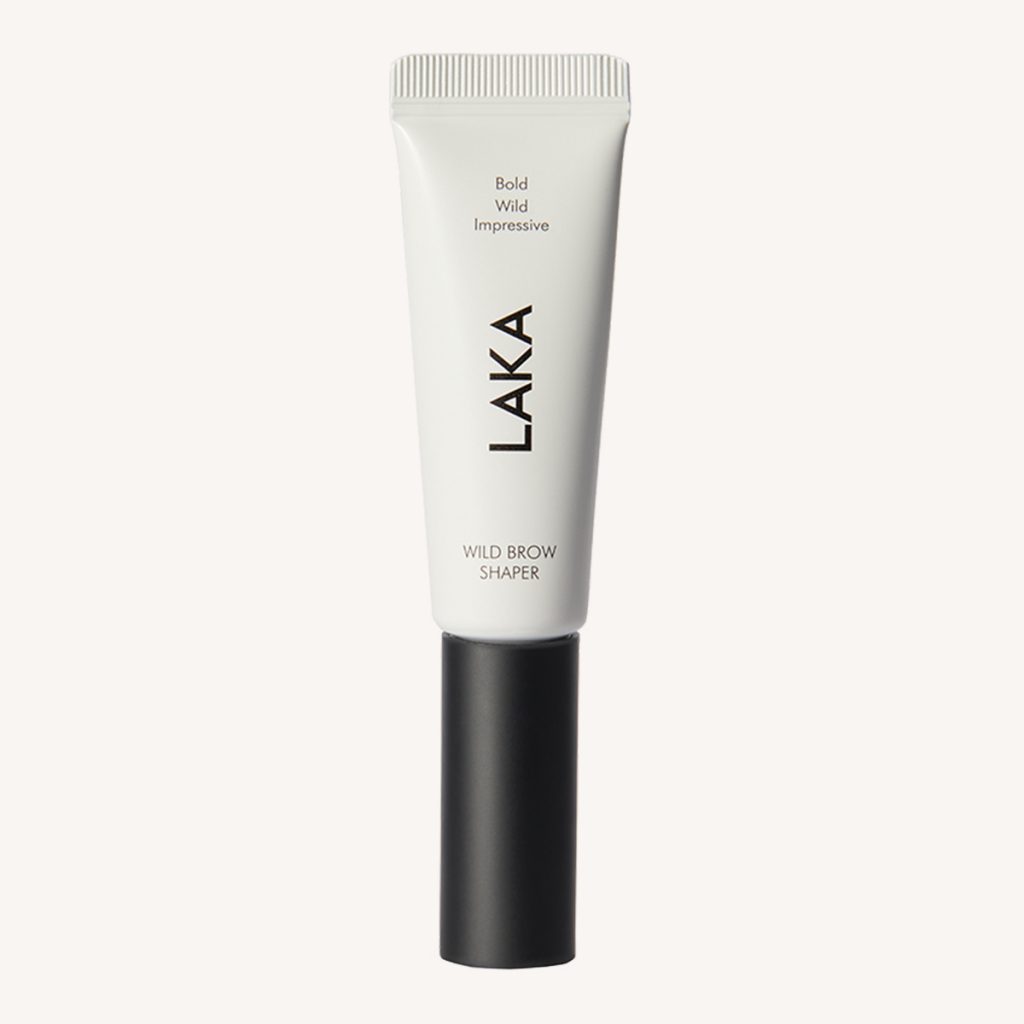 Gender-Neutral make-up brand Laka presents "Wild Brow Shaper", a transparent eyebrow gel that thickens, and shapes brow hairs in a quick swipe. The product features an arrow-shaped brush and a waxy formula to achieve natural looking, fuller and fluffy brows. Wild Brow Shaper is also enriched with Panthenol to hydrate and naturally thicken brown hairs.
Huxley – Moist Foundation Own Attitude SPF50+ PA+++
"Moist Foundation Own Attitude" is the new foundation from Huxley. The foundation has a buildable lightweight texture with a second-skin finish. The formula is enriched with Huxley's signature ingredient Cactus Ceramide which nourishes the skin and gives it a glow from within. The product is available in 3 shades: 01 White Desert, 02 Sand and 03 Sand Dune.
Source: Press releases
Translation: © 2020 Odile Monod