Glowpick Beauty Awards 2021 (mid-year)
(update: the final winners of the 2021 Glowpick Beauty Awars are now out)

Every year the Glowpick Awards celebrate the most popular beauty products in Korea based on the real opinions of Korean consumers.
Glowpick is a Korean online beauty platform that is filled with non-paid, honest reviews from beauty buyers. Since the platform was launched in early September 2014, Glowpick quickly became a reference point in Korean beauty: thanks a smart use of artificial intelligence, the platform filters suspicious and inauthentic reviews and only displays the true opinions of verified, loyal reviewers. This commitment to fairness allows us to understand the authentic opinions and preferences of Korean consumers, and, consequently, where the K-Beauty industry is heading next.
GLOWPICK BEAUTY AWARDS 2021:
Twice a year, Glowpick holds the Glowpick Consumer Beauty Awards, an event that celebrates the highest ranked products in skincare, make-up, fragrance and more.

In this first installment of 2021, Glowpick revealed the most popular beauty products of the last six months. The results are based on 337,304 reviews left by 27,293 people between 16 November 2020 and 15 May 2021. Before announcing the winners, Glowpick applied a four-step screening process to remove suspicious reviews and ensure complete fairness and transparency.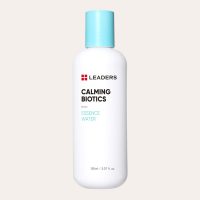 BEST SKIN / TONER:

 Leaders – Calming Biotics Essence Water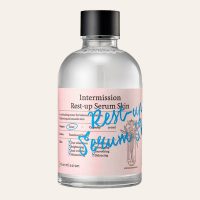 BEST SKIN / TONER:

 Intermission – Rest-Up Serum Skin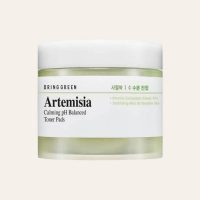 BEST SKIN / TONER:

 Bring Green – Artemisia Calming pH Balanced Toner Pads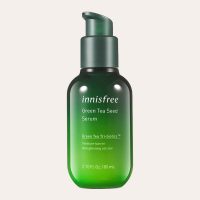 BEST ESSENCE / SERUM:

 Innisfree – NEW Green Tea Seed Serum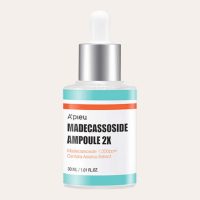 BEST ESSENCE / SERUM:

 A'Pieu – Madecassoside Ampoule 2x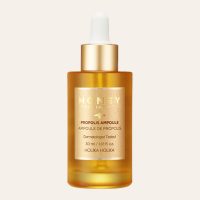 BEST ESSENCE / SERUM:
🇰🇷 Holika Holika – Honey Royalactin Propolis Ampoule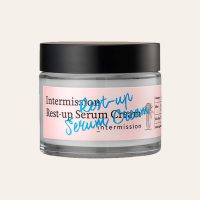 BEST CREAM:
🇰🇷 Intermission – Rest-Up Serum Cream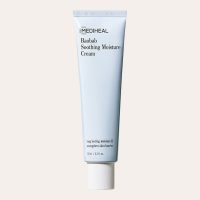 BEST CREAM:
🇰🇷 Mediheal – Baobab Soothing Moisture Cream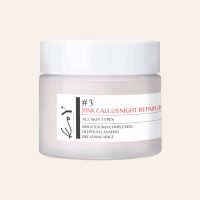 BEST CREAM:
🇰🇷 KoY – Pink Callus Night Repair Cream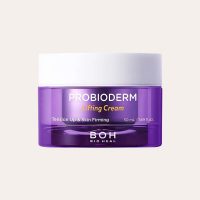 BEST CREAM:
🇰🇷 Bio Heal BoH – Probioderm Lifting Cream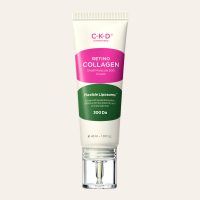 BEST CREAM:
🇰🇷 CKD – Retino Collagen Small Molecule 300 Cream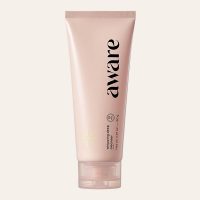 BEST FACE CLEANSER:
🇰🇷 Aware – Whipping Deep Cleanser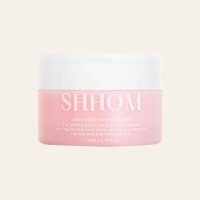 BEST MAKE-UP CLEANSER:
🇰🇷 Shhom – Pore White Cleansing Balm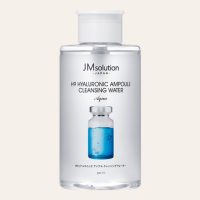 BEST MAKE-UP CLEANSER:
🇰🇷 JMSolution – H9 Hyaluronic Ampoule Cleansing Water Aqua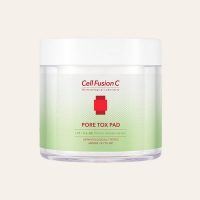 BEST EXFOLIANT:
🇰🇷 Cell Fusion C – Pore Tox Pad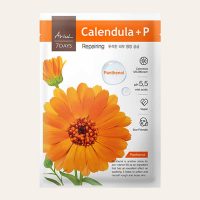 BEST SHEET MASK:
🇰🇷 Ariul – 7 Days Calendula + P Repairing Mask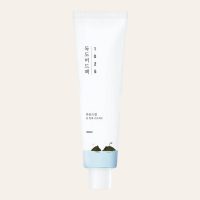 BEST MASK PACK:
🇰🇷 Round Lab – 1025 Dokdo Mud Pack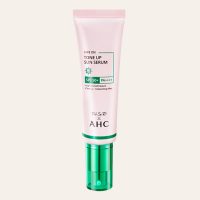 BEST SUN ESSENCE / SERUM:
🇰🇷 AHC – Safe On Tone Up Sun Serum SPF50+/PA++++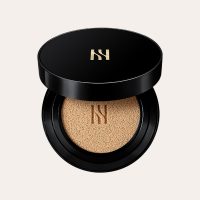 BEST FOUNDATION:
🇰🇷 Hera – New Black Cushion SPF34 / PA++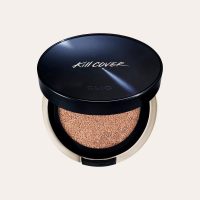 BEST FOUNDATION:
🇰🇷 Clio – Kill Cover Founwear Cushion All New SPF50+ / PA+++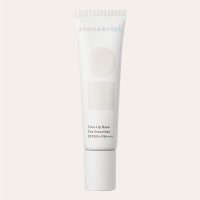 BEST PRIMER / BASE:
🇰🇷 Stonebrick – Tone Up Base The Smoother SPF50+ / PA++++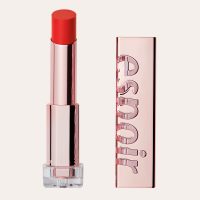 BEST LIPSTICK:
🇰🇷 Espoir – Lipstick Nowear Shine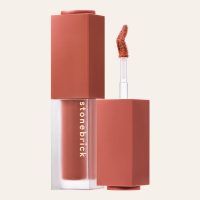 BEST LIP TINT:
🇰🇷 Stonebrick – Cream Velvet Tint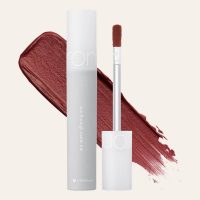 BEST LIP TINT:
🇰🇷 Romand – Hanbok Edition See-Through Matte Tint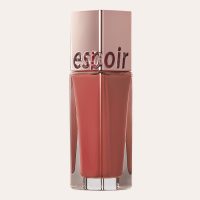 BEST LIP TINT:
🇰🇷 Espoir – Couture Lip Tint Shine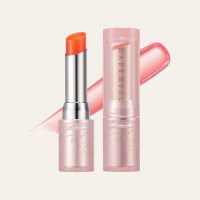 BEST LIP CARE:
🇰🇷 Wakemake – Vitamin Watery Tok Tinted Lip Balm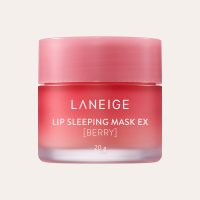 BEST LIP CARE:
🇰🇷 Laneige – Lip Sleeping Mask EX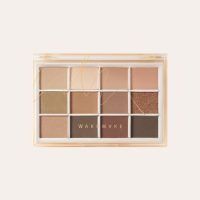 BEST EYESHADOW:
🇰🇷 Wakemake – Soft Blurring Eye Palette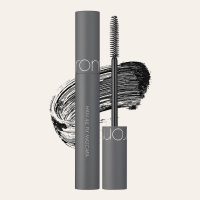 BEST MASCARA:
🇰🇷 Romand – Han All Fix Mascara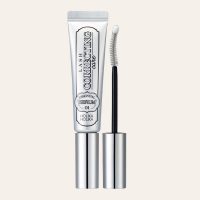 BEST MASCARA:
🇰🇷 Holika Holika – Lash Correcting Care Essential Serum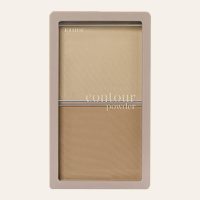 BEST CONTOURING:
🇰🇷 Etude – Contour Powder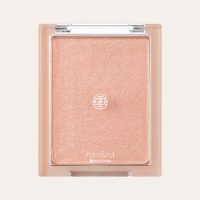 BEST HIGHLIGHTER:
🇰🇷 Romand – Hanbok Edition See-Through Veilighter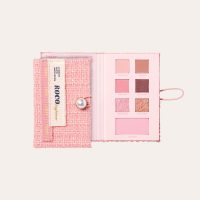 BEST FACE PALETTE:
🇰🇷 Espoir – 21 SS Lookbook Palette Roco Highteen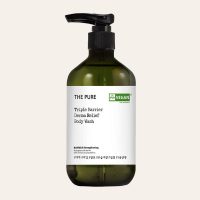 BEST BATH / SHOWER GEL:
🇰🇷 The Pure – Triple Barrier Derma Relief Body Wash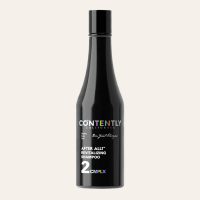 BEST SHAMPOO:
🇰🇷 Contently – After All! Revitalizing Shampoo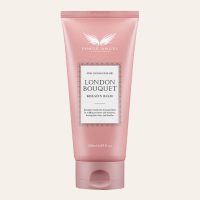 BEST HAIR TREATMENT / MASK:
🇬🇧 Tangle Angel – London Bouquet Keratin Balm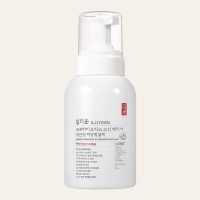 BEST FEMININE WASH:
🇰🇷 Illiyoon – Probiotics Skin Barrier pH-Balanced Feminine Wash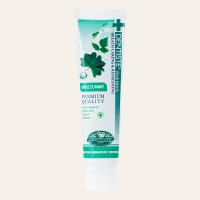 BEST DENTAL CARE:
🇹🇭 Dentiste – Plus White Toothpaste Breeze Mint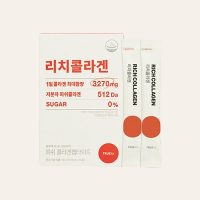 BEST SKIN HEALTH SUPPLEMENT:
🇰🇷 True RX – Rich Collagen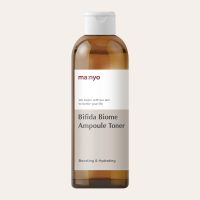 FIRST PLACE:
🇰🇷 Manyo Factory – Bifida Biome Ampoule Toner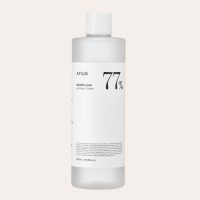 SECOND PLACE:
🇰🇷 Anua – Heartleaf 77% Soothing Toner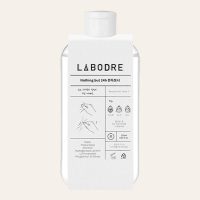 THIRD PLACE:
🇰🇷 Labodre – Nothing But 24h Soft Toner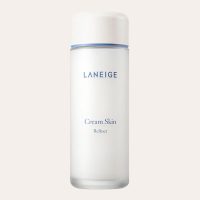 FIRST PLACE:
🇰🇷 Laneige – Cream Skin Refiner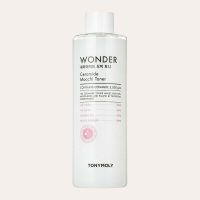 SECOND PLACE:
🇰🇷 Tonymoly – Wonder Ceramide Mochi Toner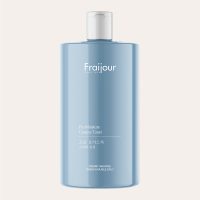 THIRD PLACE:
🇰🇷 Fraijour – Pro Moisture Creamy Toner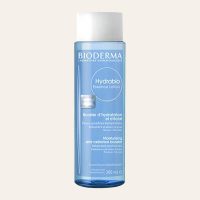 FIRST PLACE:
🇫🇷 Bioderma – Hydrabio Essence Lotion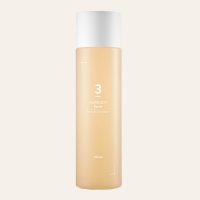 SECOND PLACE:
🇰🇷 Numbuzin – No. 3 Dewy Radiance Essence Toner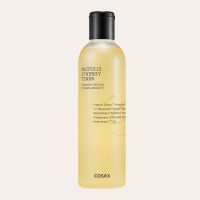 THIRD PLACE:
🇰🇷 COSRX – Full Fit Propolis Synergy Toner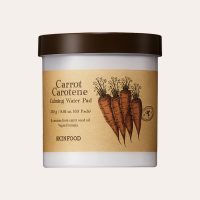 FIRST PLACE:
🇰🇷 Skinfood – Carrot Carotene Calming Water Pad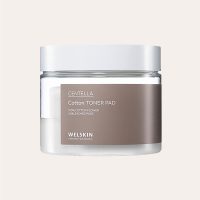 SECOND PLACE:
🇰🇷 Welskin – Centella Cotton Toner Pad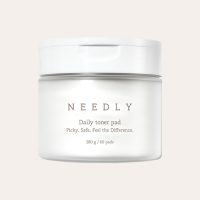 THIRD PLACE:
🇰🇷 Needly – Daily Toner Pad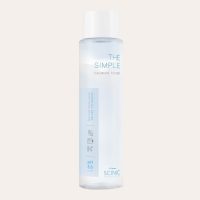 FIRST PLACE:
🇰🇷 Scinic – The Simple Daily Lotion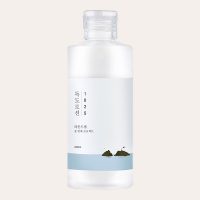 SECOND PLACE:
🇰🇷 Round Lab – 1025 Dokdo Lotion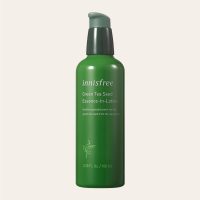 THIRD PLACE:
🇰🇷 Innisfree – Green Tea Seed Essence-In-Lotion
BEST MOISTURISING LOTION: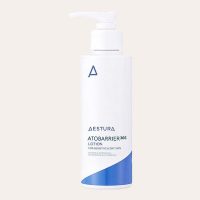 FIRST PLACE:
🇰🇷 Aestura – AtoBarrier 365 Lotion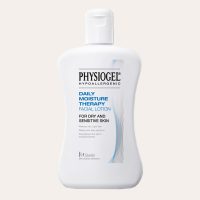 SECOND PLACE:
🇩🇪 Physiogel – Daily Moisture Therapy Facial Lotion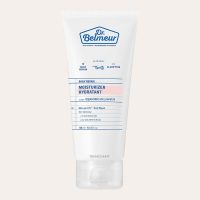 THIRD PLACE:
🇰🇷 Dr. Belmeur- Daily Repair Moisturiser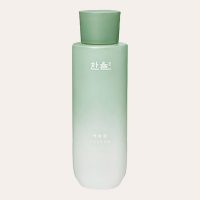 FIRST PLACE:
🇰🇷 Hanyul – Pure Artemisia Watery Calming Fluid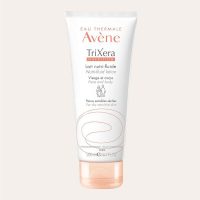 SECOND PLACE:
🇫🇷 Avène – TriXera Nutri-Fluid Lotion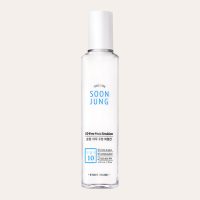 THIRD PLACE:
🇰🇷 Etude – SoonJung 10 Free Moist Emulsion
BEST HYDRATING ESSENCE / SERUM: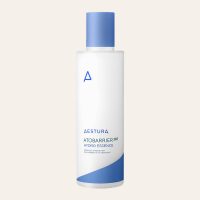 FIRST PLACE:
🇰🇷 Aestura – Atobarrier 365 Hydro Essence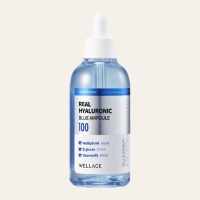 SECOND PLACE:
🇰🇷 Wellage – Real Hyaluronic Blue 100 Ampoule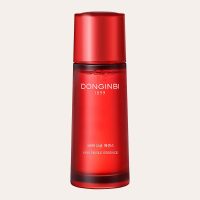 THIRD PLACE:
🇰🇷 Donginbi – 1899 Single Essence
BEST MOISTURISING ESSENCE / SERUM: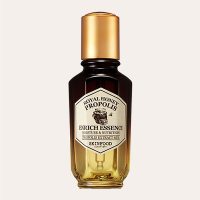 FIRST PLACE:
🇰🇷 Skinfood – Royal Honey Propolis Enrich Essence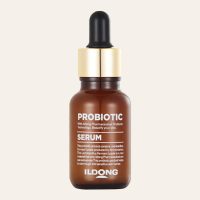 SECOND PLACE:
🇰🇷 First Lab – Probiotic Serum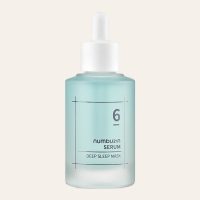 THIRD PLACE:
🇰🇷 Numbuzin – No.6 Deep Sleep Mask Serum
BEST CALMING ESSENCE / SERUM:
FIRST PLACE:
🇰🇷 Nature Republic – Green Derma Mild Cica Serum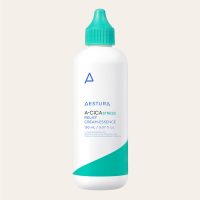 SECOND PLACE:
🇰🇷 Aestura – A-Cica Stress Relief Cream-Essence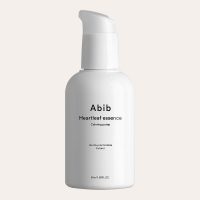 THIRD PLACE:
🇰🇷 Abib – Heartleaf Essence Calming Pump
BEST BLEMISH ESSENCE / SERUM: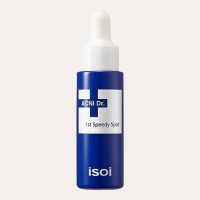 FIRST PLACE:
🇰🇷 Isoi – Acne Dr. 1st Speedy Spot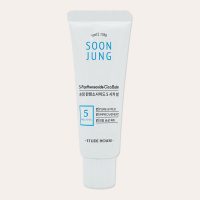 SECOND PLACE:
🇰🇷 Etude – SoonJung 5-Panthensoside Cica Balm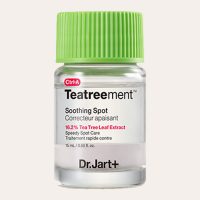 THIRD PLACE:
🇰🇷 Dr. Jart+ – CTRL+A Teatreetment Soothing Spot
BEST BRIGHTENING ESSENCE / SERUM: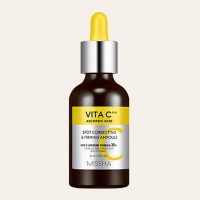 FIRST PLACE:
🇰🇷 Missha – Vita C Plus Spot Correcting & Firming Ampoule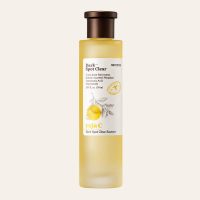 SECOND PLACE:
🇰🇷 Skinfood – Yuja C Dark Spot Clear Essence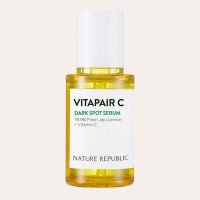 THIRD PLACE:
🇰🇷 Nature Republic – Vitapair C Dark Spot Serum
BEST ANTI-AGING ESSENCE / SERUM:
FIRST PLACE:
🇰🇷 Onoma – Wonder Tomorrow™ Essence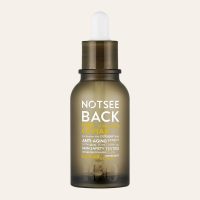 SECOND PLACE:
🇰🇷 Notseeback – Drop In Caviar Collagen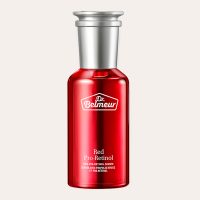 THIRD PLACE:
🇰🇷 Dr. Belmeur – Red Pro-Retinol Serum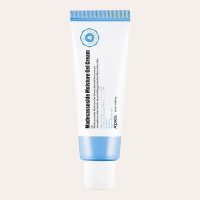 FIRST PLACE:
🇰🇷 A'pieu – Madecassoside Moisture Gel Cream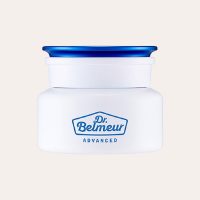 SECOND PLACE:
🇰🇷 Dr. Belmeur – Advanced Cica Recovery Cream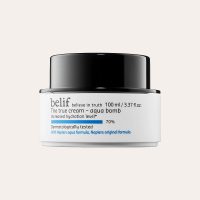 THIRD PLACE:
🇰🇷 Belif – The True Cream Aqua Bomb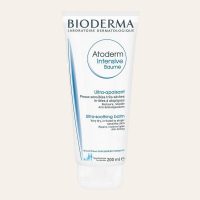 FIRST PLACE:
🇫🇷 Bioderma – Atoderm Intensive Baume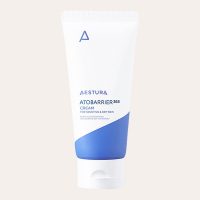 SECOND PLACE:
🇰🇷 Aestura – Atobarrier 365 Cream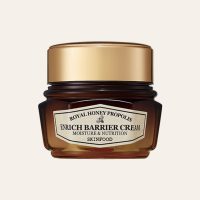 THIRD PLACE:
🇰🇷 Skinfood – Royal Honey Propolis Enrich Cream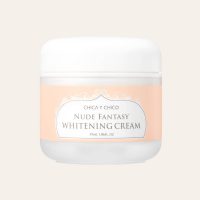 FIRST PLACE:
🇰🇷 Chica Y Chico – Nude Fantasy Whitening Cream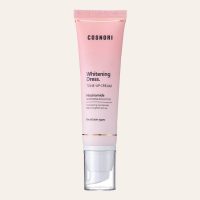 SECOND PLACE:
🇰🇷 Cosnori – Whitening Dress Tone-Up Cream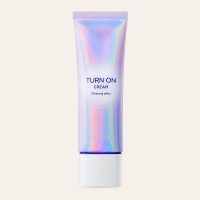 THIRD PLACE:
🇰🇷 Dewycel – Turn On Cream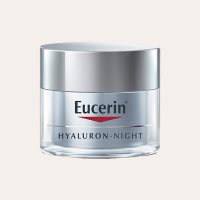 FIRST PLACE:
🇩🇪 Eucerin – Hyaluron Night Cream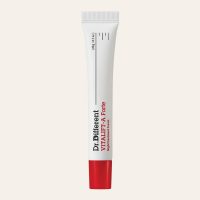 SECOND PLACE:
🇰🇷 Dr. Different – Vitalift-A Forte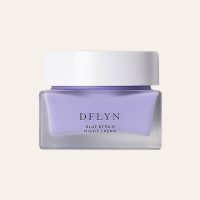 THIRD PLACE:
🇰🇷 D FLYN – Blue Repair Night Cream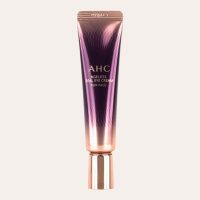 FIRST PLACE:
🇰🇷 AHC – Time Rewind Real Eye Cream for Face Moisturiser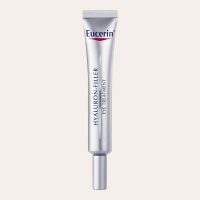 SECOND PLACE:
🇩🇪 Eucerin – Anti-Age Hyaluron-Filler Eye Cream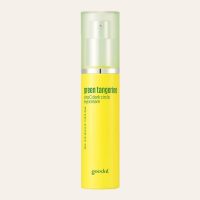 THIRD PLACE:
🇰🇷 Goodal – Green Tangerine Vita C Dark Circle Eye Cream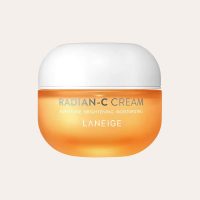 FIRST PLACE:
🇰🇷 Laneige – Radian-C Cream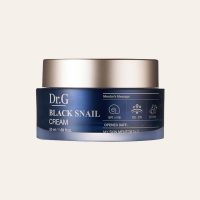 SECOND PLACE:
🇰🇷 Dr. G – Black Snail Cream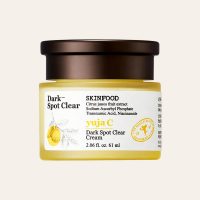 THIRD PLACE:
🇰🇷 Skinfood – Yuja C Dark Spot Clear Cream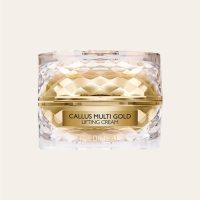 FIRST PLACE:
🇰🇷 Mediheal – Callus Multi Gold Lifting Cream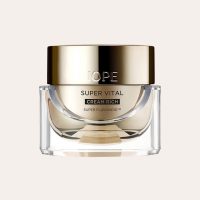 SECOND PLACE:
🇰🇷 IOPE – Super Vital Cream Rich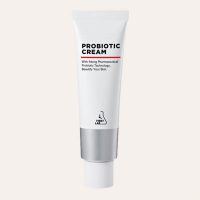 THIRD PLACE:
🇰🇷 First Lab – Probiotic Cream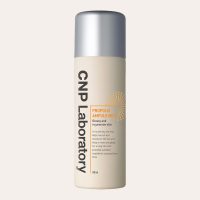 FIRST PLACE:
🇰🇷 CNP Laboratory – Propolis Ampule Mist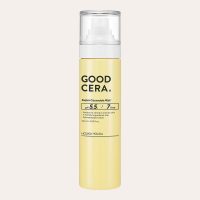 SECOND PLACE:
🇰🇷 Holika Holika – Good Cera Super Ceramide Mist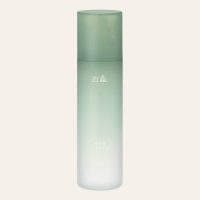 THIRD PLACE:
🇰🇷 Hanyul – Pure Artemisia Fresh Calming Mist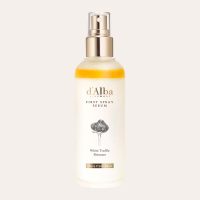 FIRST PLACE:
🇰🇷 d'Alba – White Truffle First Spray Serum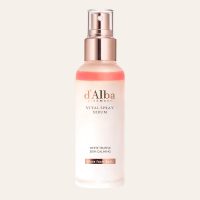 SECOND PLACE:
🇰🇷 d'Alba – White Truffle Vital Spray Serum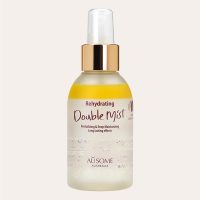 THIRD PLACE:
🇦🇺 Ausome – Rehydrating Double Mist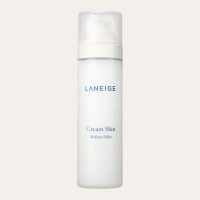 FIRST PLACE:
🇰🇷 Laneige – Cream Skin Mist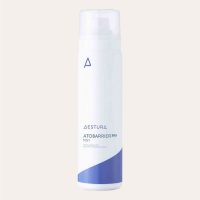 SECOND PLACE:
🇰🇷 Aestura – Atobarrier 365 Cream Mist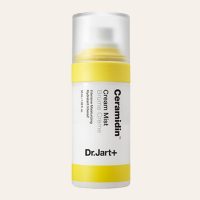 THIRD PLACE:
🇰🇷 Dr. Jart+ – Ceramidin Cream Mist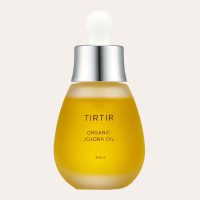 FIRST PLACE:
🇰🇷 Tirtir – Jojoba Oil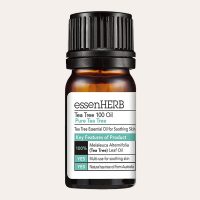 SECOND PLACE:
🇰🇷 essenHERB – Tea Tree 100 Oil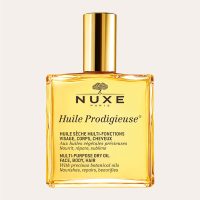 THIRD PLACE:
🇫🇷 Nuxe – Huile Prodigieuse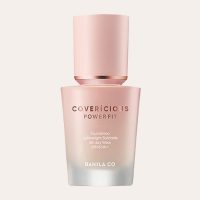 FIRST PLACE:
🇰🇷 Banila Co – Covericious Power Fit Foundation SPF45 PA++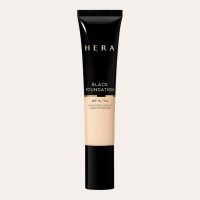 SECOND PLACE:
🇰🇷 Hera – Black Foundation SPF15/PA+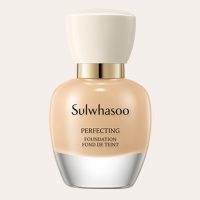 THIRD PLACE:
🇰🇷 Sulwhasoo – Perfecting Foundation SPF17 / PA+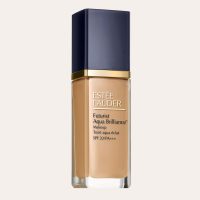 FIRST PLACE:
🇺🇸 Estée Lauder – Futurist Aqua Brilliance Foundation SPF20/PA+++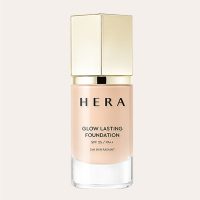 SECOND PLACE:
🇰🇷 Hera – Glow Lasting Foundation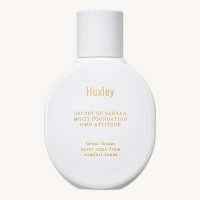 THIRD PLACE:
🇰🇷 Huxley – Moist Foundation Own Attitude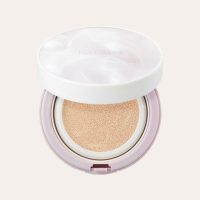 FIRST PLACE:
🇰🇷 Romand – Hanbok Edition Clear Cover Cushion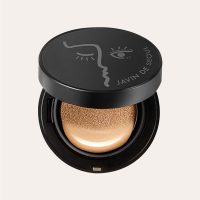 SECOND PLACE:
🇰🇷 Javin De Seoul – Wink Foundation Pact SPF50+/PA+++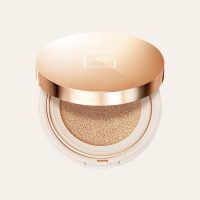 THIRD PLACE:
🇰🇷 Giverny – Milchak Cover Cushion SPF50+/PA+++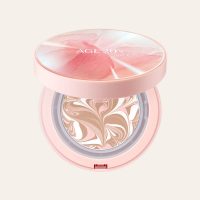 FIRST PLACE:
🇰🇷 Age 20's –Jericho Rose Essence Cover Pact Triple Rose SPF50+/PA+++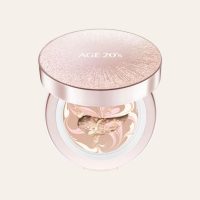 SECOND PLACE:
🇰🇷 Age 20's –All New Essence Cover Pact LX SPF50+/PA+++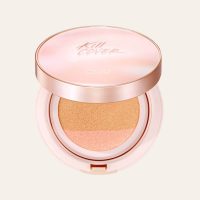 THIRD PLACE:
🇰🇷 Clio – Kill Cover Pink Glow Cream Cushion SPF40/PA++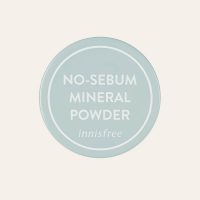 FIRST PLACE:
🇰🇷 Innisfree – No-Sebum Mineral Powder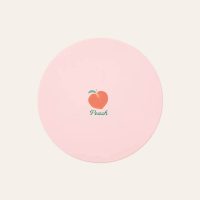 SECOND PLACE:
🇰🇷 Skinfood – Peach Cotton Multi Finish Powder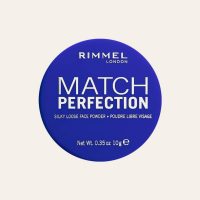 THIRD PLACE:
🇬🇧 Rimmel London – Match Perfection Silky Loose Face Powder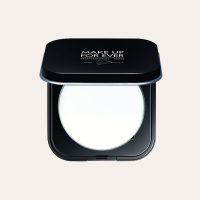 FIRST PLACE:
🇫🇷 Makeup Forever – Ultra HD Loose Powder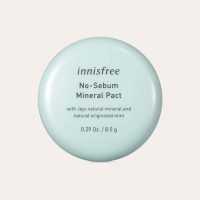 SECOND PLACE:
🇰🇷 Innisfree – No Sebum Mineral Pact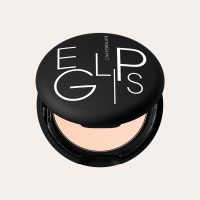 THIRD PLACE:
🇰🇷 Eglips – Blur Powder Pact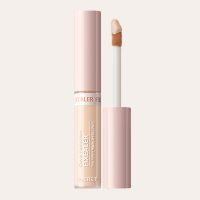 FIRST PLACE:
🇰🇷 The Saem – Cover Perfection Fixealer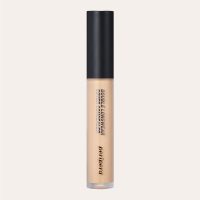 SECOND PLACE:
🇰🇷 Peripera – Double Longwear Cover Concealer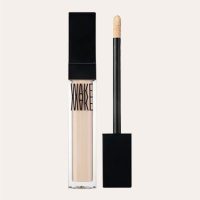 THIRD PLACE:
🇰🇷 Wakemake – Defining Cover Concealer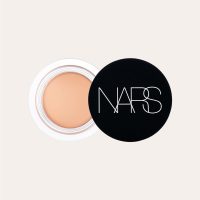 FIRST PLACE:
🇺🇸 NARS – Soft Matte Complete Concealer
SECOND PLACE:
🇯🇵 Canmake – Color Mixing Concealer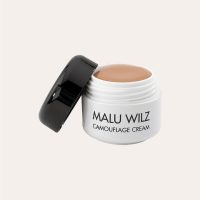 THIRD PLACE:
🇩🇪 Malu Wilz – Camouflage Cream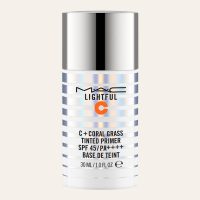 FIRST PLACE:
🇺🇸 MAC – Lightful C + Coral Grass Tinted Primer SPF45/PA++++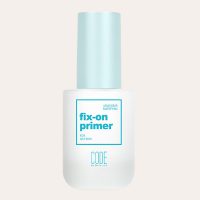 SECOND PLACE:
🇰🇷 Codeglokolor – Fix-On Primer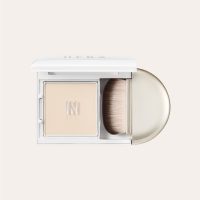 THIRD PLACE:
🇰🇷 Hera – Airy Blur Priming Powder
BEST PORE-MINIMISING PRIMER: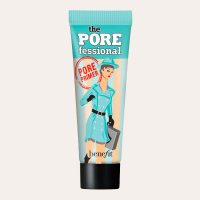 FIRST PLACE:
🇬🇧 Benefit – The POREfessional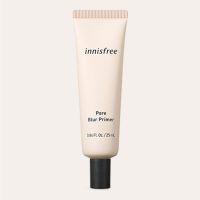 SECOND PLACE:
🇰🇷 Innisfree – Pore Blur Primer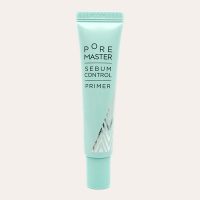 THIRD PLACE:
🇰🇷 Aritaum – Poremaster Sebum Control Primer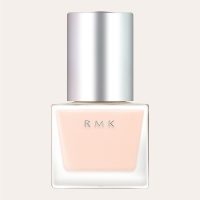 FIRST PLACE:
🇯🇵 RMK – Make-Up Base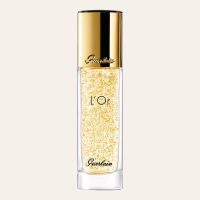 SECOND PLACE:
🇫🇷 Guerlain – L'Or Radiance Primer
THIRD PLACE:
🇺🇸 Mac – Strobe Cream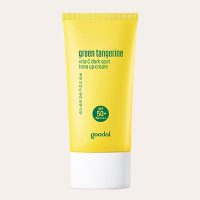 FIRST PLACE:
🇰🇷 Goodal – Green Tangerine Vita C Tone Up Cream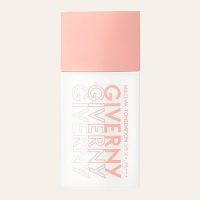 SECOND PLACE:
🇰🇷 Giverny – Milchak Tonedation SPF50+/PA+++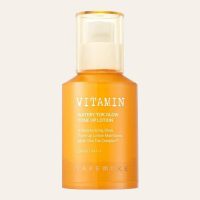 THIRD PLACE:
🇰🇷 Wakemake – Vitamin Watery Tok Glow Tone Up Lotion SPF30 PA+++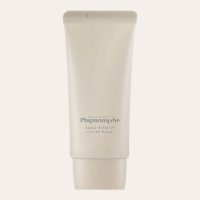 FIRST PLACE:
🇰🇷 Phymongshe – Aqua Blemish Cover Balm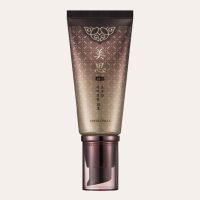 SECOND PLACE:
🇰🇷 Missha – MISA Choboyang BB Cream SPF30/PA++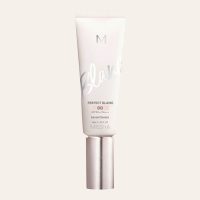 THIRD PLACE:
🇰🇷 Missha – M Perfect Blanc BB Cream SPF50+/PA+++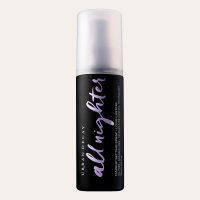 FIRST PLACE:
🇺🇸 Urban Decay – All Nighter Makeup Setting Spray Long Lasting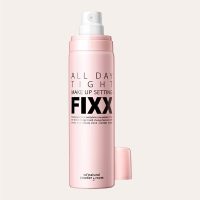 SECOND PLACE:
🇰🇷 So Natural – All Day Tight Make Up Setting Fixer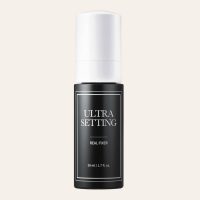 THIRD PLACE:
🇰🇷 Saat Insight – Ultra Setting Real Fixer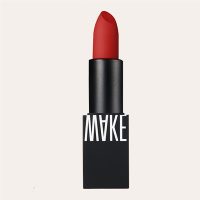 FIRST PLACE:
🇰🇷 Wakemake – Rouge Gun Zero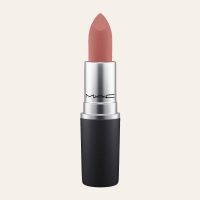 SECOND PLACE:
🇺🇸 Mac – Powder Kiss Lipstick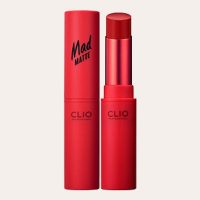 THIRD PLACE:
🇰🇷 Clio – Mad Matte Stain Lip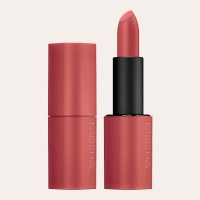 FIRST PLACE:
🇰🇷 Missha – Dare Rouge Velvet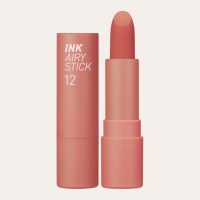 SECOND PLACE:
🇰🇷 Peripera – Ink Airy Velvet Stick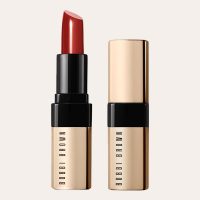 THIRD PLACE:
🇺🇸 Bobbi Brown – Luxe Lip Color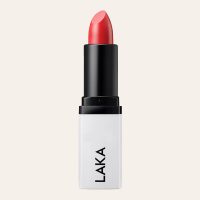 FIRST PLACE:
🇰🇷 Laka – Watery Sheer Lipstick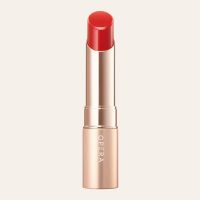 SECOND PLACE:
🇯🇵 Opera – Tint Oil Rouge Lip Tint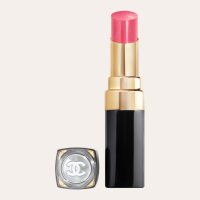 THIRD PLACE:
🇫🇷 Chanel – Rouge Coco Shine
BEST MATTE / VELVET LIP TINT: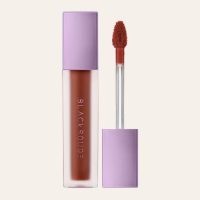 FIRST PLACE:
🇰🇷 Black Rouge – Air Fit Velvet Tint ver 2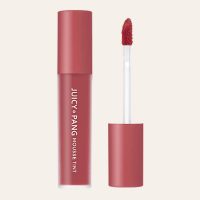 SECOND PLACE:
🇰🇷 A'Pieu- Juicy Pang Mousse Tint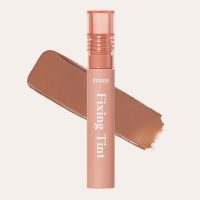 THIRD PLACE:
🇰🇷 Etude – Fixing Tint
BEST GLOSSY / GEL LIP TINT: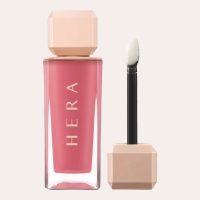 FIRST PLACE:
🇰🇷 Hera – Sensual Spicy Nude Lip Gloss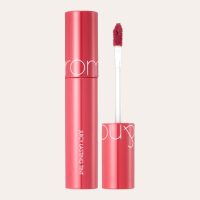 SECOND PLACE:
🇰🇷 Romand – Juicy Lasting Tint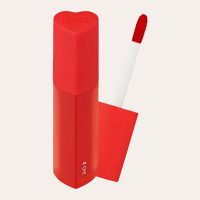 THIRD PLACE:
🇰🇷 Holika Holika – Heart Crush Glow Tint Air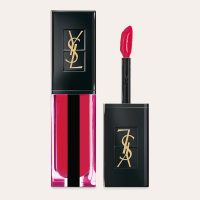 FIRST PLACE:
🇫🇷 Yves Saint Laurent – Vernis À Lèvres Water Stain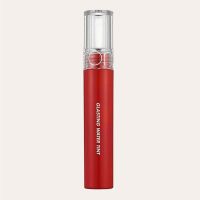 SECOND PLACE:
🇰🇷 Romand – Glasting Water Tint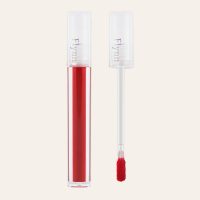 THIRD PLACE:
🇰🇷 Flynn – Stay-In Water Tint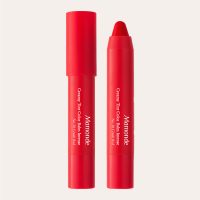 FIRST PLACE:
🇰🇷 Mamonde – Creamy Tint Color Balm Intense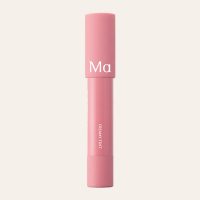 SECOND PLACE:
🇰🇷 Mamonde – Creamy Tint Color Balm Chiffon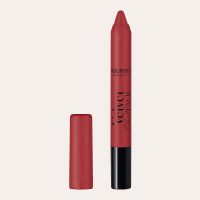 THIRD PLACE:
🇫🇷 Bourjois – Velvet The Pencil Lipstick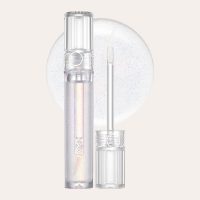 FIRST PLACE:
🇰🇷 Romand – Glasting Water Gloss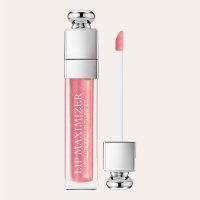 SECOND PLACE:
🇫🇷 Dior – Addict Lip Maximixer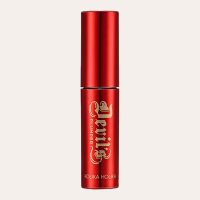 THIRD PLACE:
🇰🇷 Holika Holika – Devil's Plumper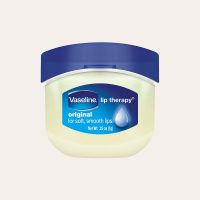 FIRST PLACE:
🇺🇸 Vaseline – Lip Therapy Original Mini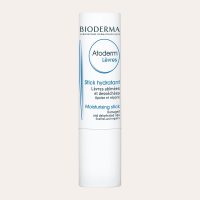 SECOND PLACE:
🇫🇷 Bioderma – Atoderm Lip Stick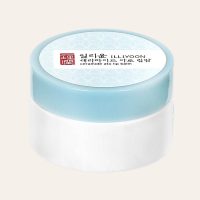 THIRD PLACE:
🇰🇷 Illiyoon – Ceramide Ato Lip Balm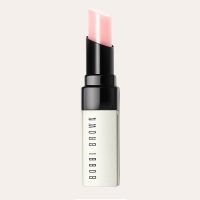 FIRST PLACE:
🇺🇸 Bobbi Brown – Extra Lip Tint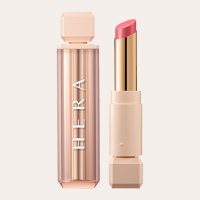 SECOND PLACE:
🇰🇷 Hera – Sensual Spicy Nude Balm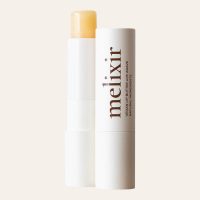 THIRD PLACE:
🇰🇷 Melixir – Vegan Lip Butter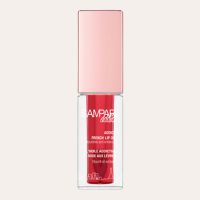 FIRST PLACE:
🇰🇷 Sampar – Addict French Lip Oil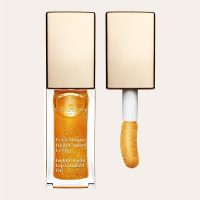 SECOND PLACE:
🇫🇷 Clarins – Instant Light Lip Comfort Oil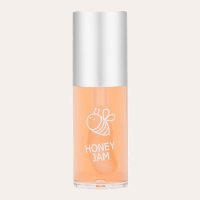 THIRD PLACE:
🇰🇷 Shingmulnara – Honey Dipping Lip Oil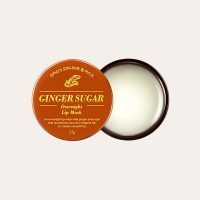 FIRST PLACE:
🇰🇷 Aritaum – Ginger Sugar Overnight Lip Mask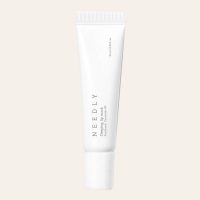 SECOND PLACE:
🇰🇷 Needly – Sleeping Lip Mask
THIRD PLACE:
🇰🇷 Liplief – Steaming Lip Mask
FIRST PLACE:
🇺🇸 Laura Mercier – Matte Eye Color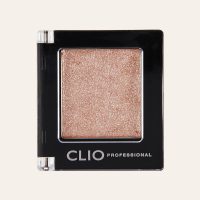 SECOND PLACE:
🇰🇷 Clio – Pro Single Eyeshadow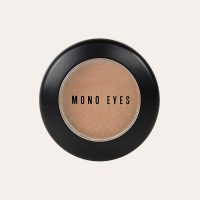 THIRD PLACE:
🇰🇷 Aritaum – Mono Eyes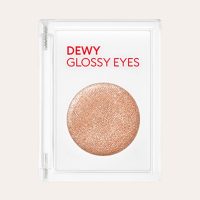 FIRST PLACE:
🇰🇷 Missha – Dewy Glossy Eyes
SECOND PLACE:
🇰🇷 Etude – Air Mousse Eyes [Metal]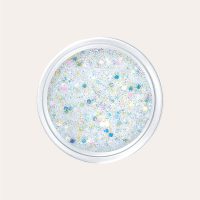 THIRD PLACE:
🇰🇷 Twinkle Pop – Jelly Glitter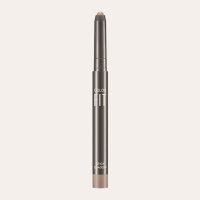 FIRST PLACE:
🇰🇷 Missha – Color Fit Stick Shadow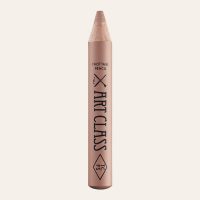 SECOND PLACE:
🇰🇷 Too Cool For School – Artclass Frottage Pencil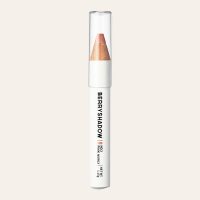 THIRD PLACE:
🇰🇷 Piciberry – Berry Shadow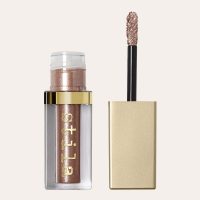 FIRST PLACE:
🇺🇸 Stila – Magnificent Metals Glitter & Glow Liquid Eye Shadow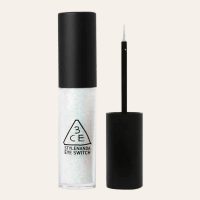 SECOND PLACE:
🇰🇷 3CE – Eye Switch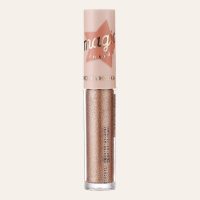 THIRD PLACE:
🇰🇷 Holika Holika – Eye Metal Glitter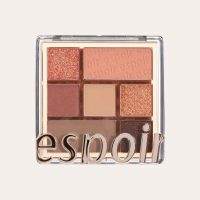 FIRST PLACE:
🇰🇷 Espoir – Real Eye Palette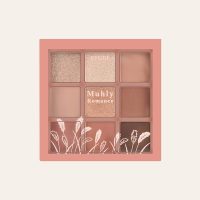 SECOND PLACE:
🇰🇷 Etude – Play Color Eyes [Muhly Romance]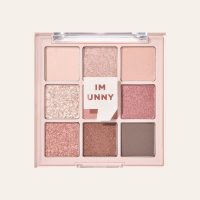 THIRD PLACE:
🇰🇷 Im'Unny – Multi Eye Shadow Palette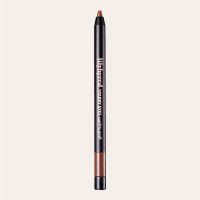 FIRST PLACE:
🇰🇷 Lilybyred – Starry Eyes Am9 To Pm9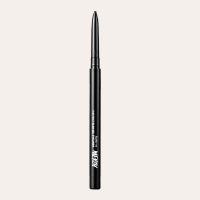 SECOND PLACE:
🇰🇷 Merzy – The First Slim Gel Eyeliner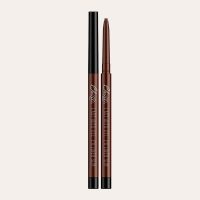 THIRD PLACE:
🇰🇷 Bbia – Last Auto Gel Eyeliner Slim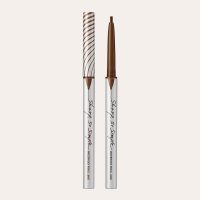 FIRST PLACE:
🇰🇷 Clio – Sharp So Simple Waterproof Pencil Liner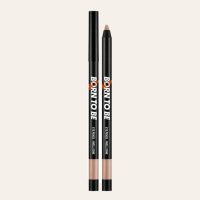 SECOND PLACE:
🇰🇷 A'Pieu – Born To Be Madproof Eye Pencil #Well Done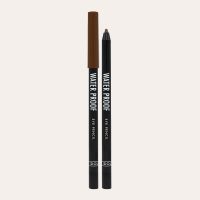 THIRD PLACE:
🇰🇷 Aritaum – Idol Waterproof Eye Pencil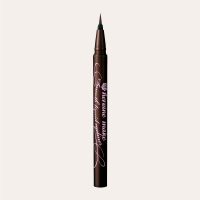 FIRST PLACE:
🇯🇵 Kiss Me – Heroine Make Smooth Liquid Eyeliner Super Keep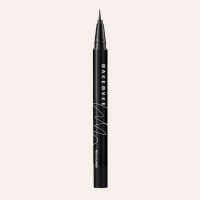 SECOND PLACE:
🇰🇷 Wakemake – Any Proof Pen Eye Liner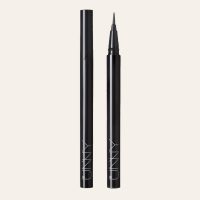 THIRD PLACE:
🇰🇷 Im'Unny – Skinny Fit Art Liner
FIRST PLACE:
🇰🇷 Peripera – Speedy Skinny Brow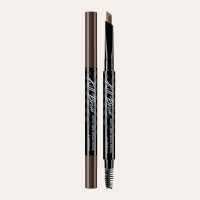 SECOND PLACE:
🇰🇷 Clio – Kill Brow Auto Hard Eyebrow Pencil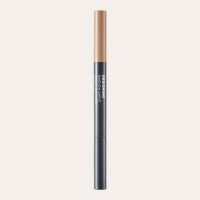 THIRD PLACE:
🇰🇷 fmgt – Designing Eyebrow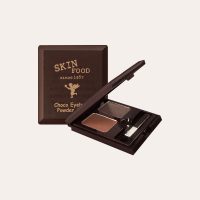 FIRST PLACE:
🇰🇷 Skinfood – Choco Eyebrow Powder Cake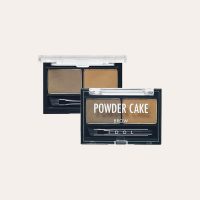 SECOND PLACE:
🇰🇷 Aritaum – Idol Brow Powder Cake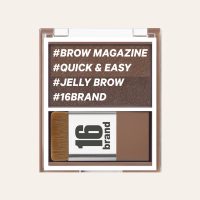 THIRD PLACE:
🇰🇷 16 Brand – Brow Magazine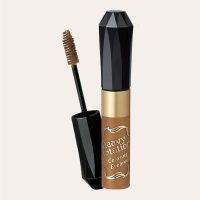 FIRST PLACE:
🇯🇵 Kiss Me – Heavy Rotation Coloring Eyebrow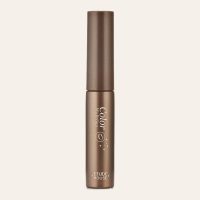 SECOND PLACE:
🇰🇷 Etude – Color My Brows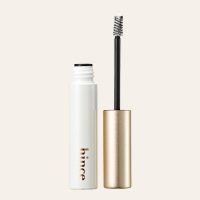 THIRD PLACE:
🇰🇷 Hince – Signature Brow Shaper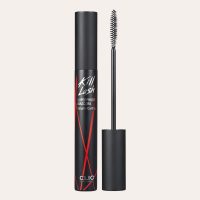 FIRST PLACE:
🇰🇷 Clio – Kill Lash Superproof Mascara [#02 Volume Curling]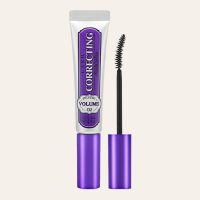 SECOND PLACE:
🇰🇷 Holika Holika – Lash Correcting Mascara [#02 Define Volume]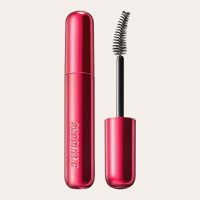 THIRD PLACE:
🇰🇷 Tonymoly – The Shocking Cara [#01 Extreme Volume]
BEST LENGTHENING MASCARA: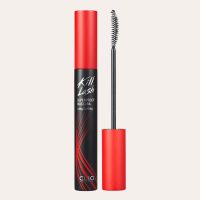 FIRST PLACE:
🇰🇷 Clio – Kill Lash Superproof Mascara [#01 Long Curling]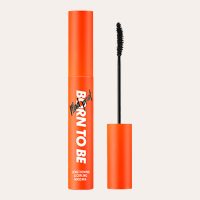 SECOND PLACE:
🇰🇷 A'Pieu – Born To Be Mad Proof Lengthening & Curling Mascara
THIRD PLACE:
🇰🇷 Im'Unny – Real Fit Skinny Mascara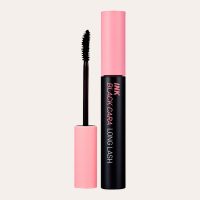 FIRST PLACE:
🇰🇷 Peripera – Ink Black Cara AD [#01 Long Lash Curling]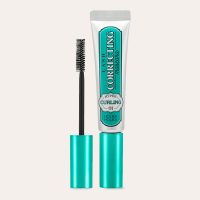 SECOND PLACE:
🇰🇷 Holika Holika – Lash Correcting Mascara [#01 Hyper Curling]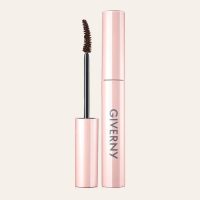 THIRD PLACE:
🇰🇷 Giverny – Milchak Fixing & Curl Mascara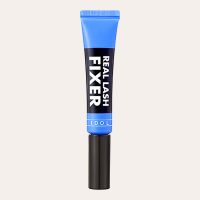 FIRST PLACE:
🇰🇷 Aritaum – Idol Real Lash Fixer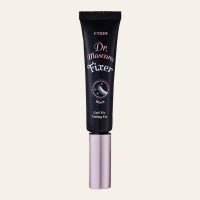 SECOND PLACE:
🇰🇷 Etude – Dr. Mascara Fixer For Perfect Lash [#02 Black]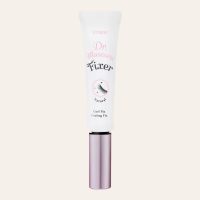 THIRD PLACE:
🇰🇷 Etude – Dr. Mascara Fixer For Perfect Lash [#01 Natural]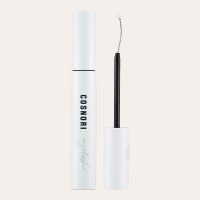 FIRST PLACE:
🇰🇷 Cosnori – Long Active Eyelash Serum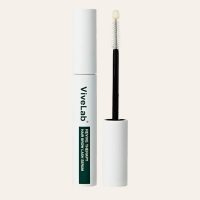 SECOND PLACE:
🇰🇷 Vivelab – Revive Therapy Hair Brow Lash Serum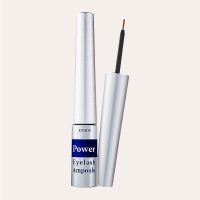 THIRD PLACE:
🇰🇷 Etude – Power Eyelash Ampoule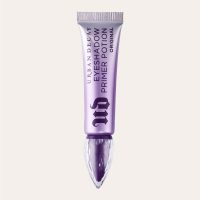 FIRST PLACE:
🇺🇸 Urban Decay – Eyeshadow Primer Potion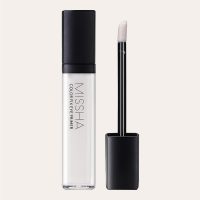 SECOND PLACE:
🇰🇷 Missha – Color Fix Eye Primer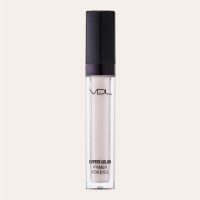 THIRD PLACE:
🇰🇷 VDL – Expert Color Primer For Eyes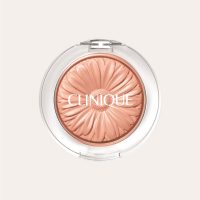 FIRST PLACE:
🇺🇸 Clinique – Cheek Pop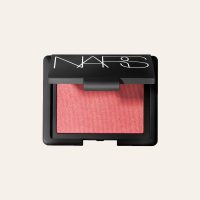 SECOND PLACE:
🇺🇸 Nars – Blush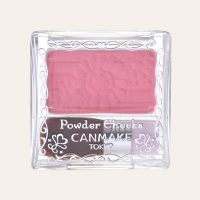 THIRD PLACE:
🇯🇵 Canmake – Powder Cheeks
BEST CREAM / STICK BLUSH: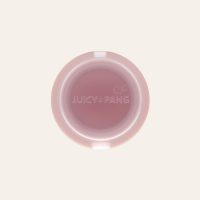 FIRST PLACE:
🇰🇷 A'Pieu – Juicy-Pang Jelly Blusher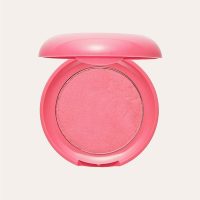 SECOND PLACE:
🇰🇷 Etude – Berry Delicious Cream Blusher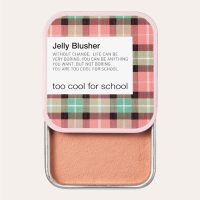 THIRD PLACE:
🇰🇷 Too Cool For School – Check Jelly Blusher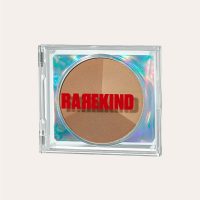 FIRST PLACE:
🇰🇷 Rarekind – Mini Album To Go Shading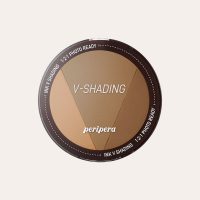 SECOND PLACE:
🇰🇷 Peripera – Ink V Shading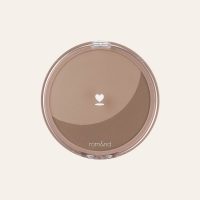 THIRD PLACE:
🇰🇷 Romand – Better than Shape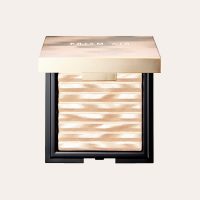 FIRST PLACE:
🇰🇷 Clio – Prism Air Highlighter & Blusher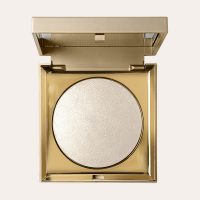 SECOND PLACE:
🇺🇸 Stila – Heaven's Hue Highlighter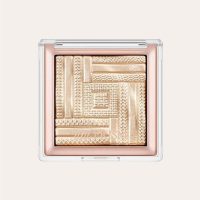 THIRD PLACE:
🇰🇷 Missha – Satin Highlighter Italprism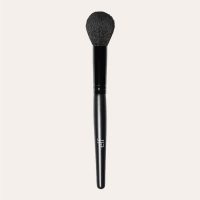 FIRST PLACE:
🇰🇷 Fillimilli – Big Fan Brush 851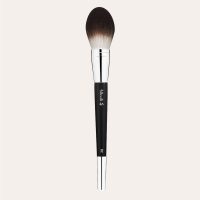 SECOND PLACE:
🇰🇷 Fillimilli – Silky Powder Brush (M) 882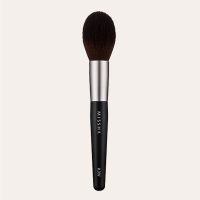 THIRD PLACE:
🇰🇷 Missha – Artistool Powder Brush (#201)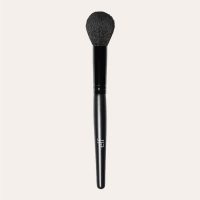 FIRST PLACE:
🇺🇸 Elf Cosmetics – Blush Brush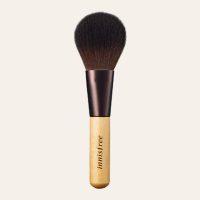 SECOND PLACE:
🇰🇷 Innisfree – Beauty Tool Mini Blusher Brush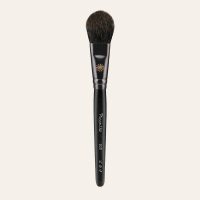 THIRD PLACE:
🇰🇷 Picasso – 108 Blusher Brush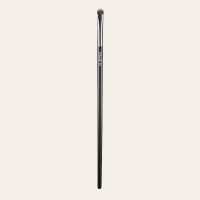 FIRST PLACE:
🇰🇷 Fillimilli – Point Eyeshadow Brush Defining 511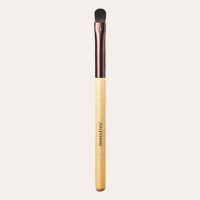 SECOND PLACE:
🇰🇷 Innisfree – Mini Eyeshadow Brush (Base)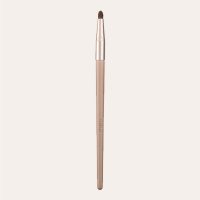 THIRD PLACE:
🇰🇷 Piccasso – 207a Eyeshadow brush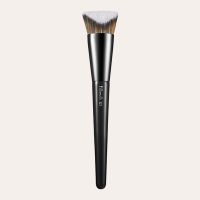 FIRST PLACE:
🇰🇷 Fillimilli – V Cut Foundation Brush 822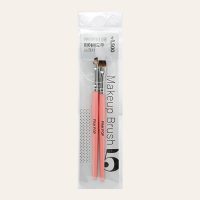 SECOND PLACE:
🇯🇵 Daiso – Pink Pop Shadow Brush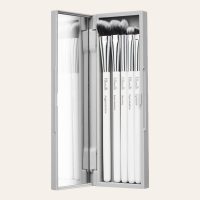 THIRD PLACE:
🇰🇷 Fillimilli – Eye Makeup Brush Set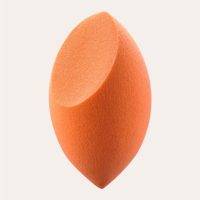 FIRST PLACE:
🇰🇷 Espoir – Skinny Fix Blender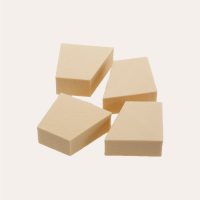 SECOND PLACE:
🇰🇷 Skinfood – Wedge Puff
THIRD PLACE:
🇺🇸 Real Techniques – Miracle Complexion Sponge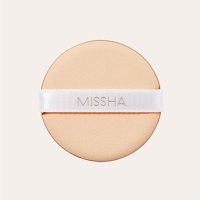 FIRST PLACE:
🇰🇷 Missha – Tension Pact Puff [Fitting]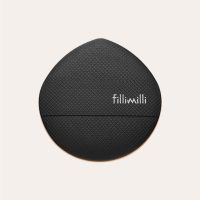 SECOND PLACE:
🇰🇷 Fillimilli – Cushion Pang Pang Puff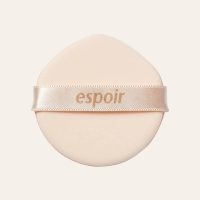 THIRD PLACE:
🇰🇷 Espoir – Soft Touch Air Puff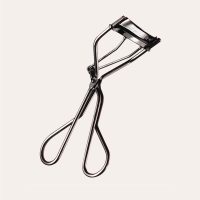 FIRST PLACE:
🇯🇵 Shiseido – Eyelash Curler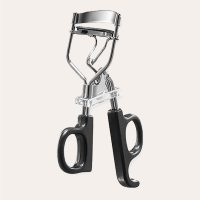 SECOND PLACE:
🇰🇷 Laneige – Eyelash Curler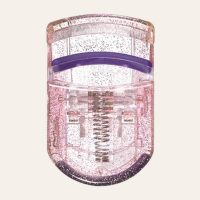 THIRD PLACE:
🇯🇵 Kai – Mini Portable Eyelash Curler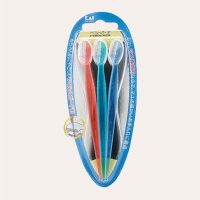 FIRST PLACE:
🇯🇵 Kai – EBR Eyebrow Razors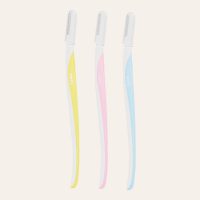 SECOND PLACE:
🇰🇷 Fillimilli – Slim Head Eyebrow Razor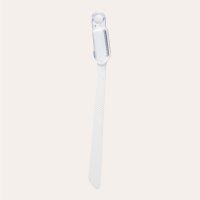 THIRD PLACE:
🇰🇷 Fillimilli – Safety Eyebrow Razor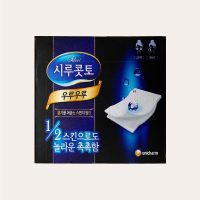 FIRST PLACE:
🇯🇵 Silcot – Uru Uru Cotton Pad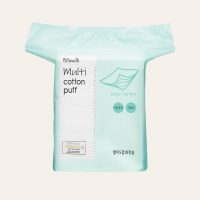 SECOND PLACE:
🇰🇷 Fillimilli – 5 Layers Multi Cotton Puff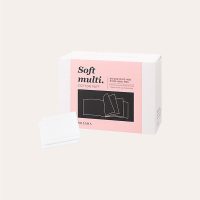 THIRD PLACE:
🇰🇷 Missha – Soft Multi Cotton Puff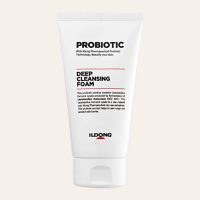 FIRST PLACE:
🇰🇷 First Lab – Probiotic Deep Cleansing Foam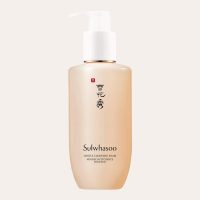 SECOND PLACE:
🇰🇷 Sulwhasoo – Gentle Cleansing Foam
THIRD PLACE:
🇰🇷 Steambase – Roseherb Build Up Cleansing Foam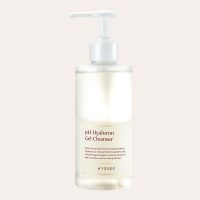 FIRST PLACE:
🇰🇷 Hyggee – pH Hyaluron Gel Cleanser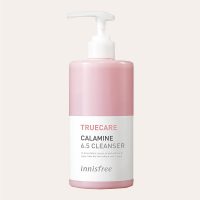 SECOND PLACE:
🇰🇷 Innisfree – True Care Calamine 6.5 Cleanser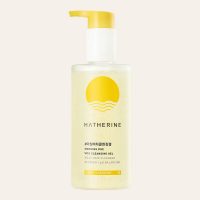 THIRD PLACE:
🇰🇷 Hatherine – Morning Due Vita Cleansing Gel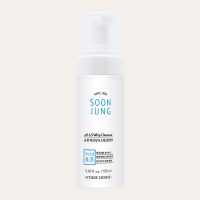 FIRST PLACE:
🇰🇷 Etude – Soon Jung Ph 6.5 Whip Cleanser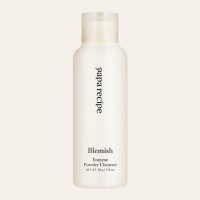 SECOND PLACE:
🇰🇷 Papa Recipe – Blemish Enzyme Powder Cleanser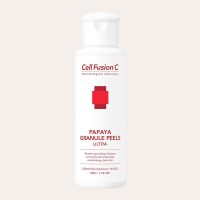 THIRD PLACE:
🇰🇷 Cell Fusion C – Papaya Granule Peels Ultra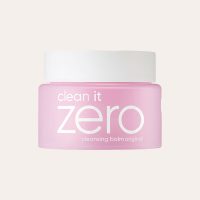 FIRST PLACE:
🇰🇷 Banila Co – Clean it Zero Cleansing Balm Original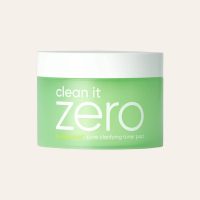 SECOND PLACE:
🇰🇷 Banila Co – Clean it Zero Pore Clarifying Cleansing Balm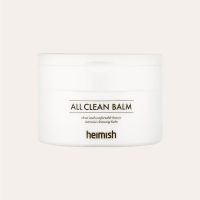 THIRD PLACE:
🇰🇷 Heimish – All Clean Balm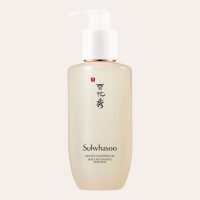 FIRST PLACE:
🇰🇷 Sulwhasoo – Gentle Cleansing Oil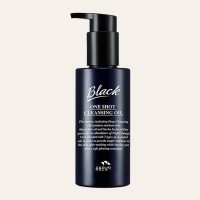 SECOND PLACE:
🇰🇷 FLORdeMAN – One Shot Cleansing Oil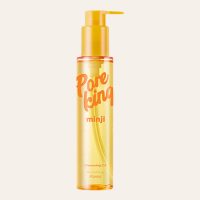 THIRD PLACE:
🇰🇷 A'Pieu – Pore King Minji Cleansing Oil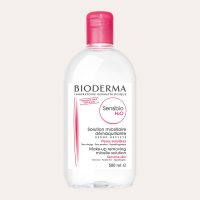 FIRST PLACE:
🇫🇷 Bioderma – Sensibio H2O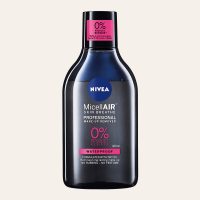 SECOND PLACE:
🇩🇪 Nivea – MicellAIR Expert Micellar Water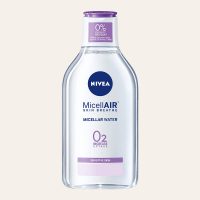 THIRD PLACE:
🇩🇪 Nivea – MicellAIR Water For Dry And Sensitive Skin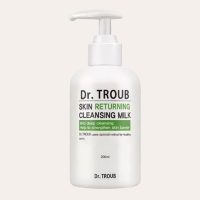 FIRST PLACE:
🇰🇷 Sidmool – Dr. Troub Skin Returning Cleansing Milk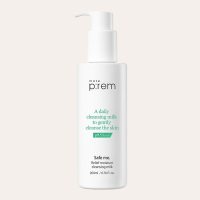 SECOND PLACE:
🇰🇷 Make prem – Safe Me. Relief Moisture Cleansing Milk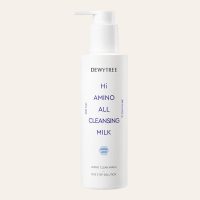 THIRD PLACE:
🇰🇷 Dewytree – Hi Amino All Cleansing Milk
BEST MAKE-UP REMOVER WIPES: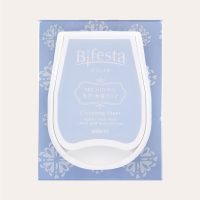 FIRST PLACE:
🇯🇵 Bifesta – Cleansing Sheet Brightening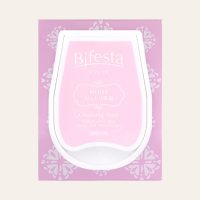 SECOND PLACE:
🇯🇵 Bifesta – Cleansing Sheet Moist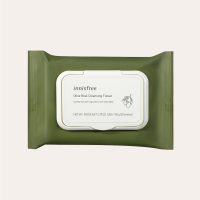 THIRD PLACE:
🇰🇷 Innisfree – Olive Real Cleansing Tissue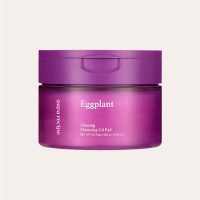 FIRST PLACE:
🇰🇷 Papa Recipe – Eggplant Clearing Cleansing Oil Pad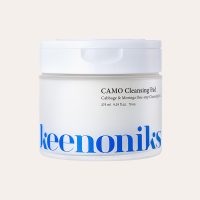 SECOND PLACE:
🇰🇷 Keenoniks – CAMO Cleansing Pad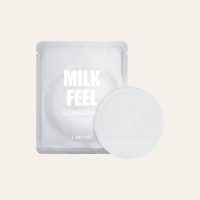 THIRD PLACE:
🇰🇷 LAPCOS – Milk Feel Cleansing Pad
BEST LIP AND EYE REMOVER: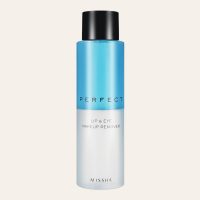 FIRST PLACE:
🇰🇷 Missha – Perfect Lip & Eye Makeup Remover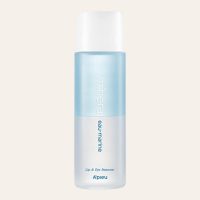 SECOND PLACE:
🇰🇷 A'Pieu – Mineral Lip & Eye Remover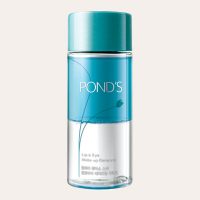 THIRD PLACE:
🇺🇸 Pond's – Clear Face Spa Lip&Eye Make-up Remover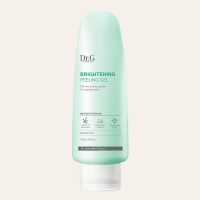 FIRST PLACE:
🇰🇷 Dr. G – Brightening Peeling Gel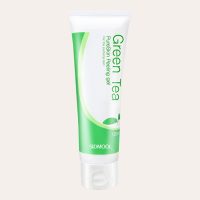 SECOND PLACE:
🇰🇷 Sidmool – Green Tea Peeling Gel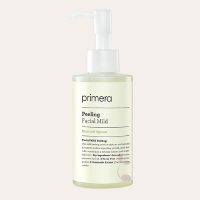 THIRD PLACE:
🇰🇷 Primera – Facial Mild Peeling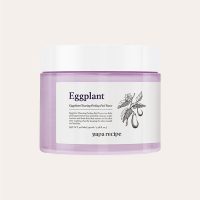 FIRST PLACE:
🇰🇷 Papa Recipe- Eggplant Clearing Peeling Pad Toner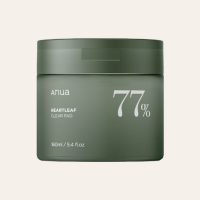 SECOND PLACE:
🇰🇷 Anua – Heartleaf 77% Clear Pad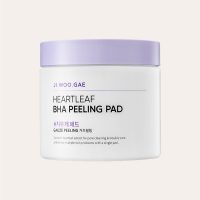 THIRD PLACE:
🇰🇷 Celimax – JI.WOO.GAE Heartleaf BHA Peeling Pad
BEST HYDRATING SHEET MASK: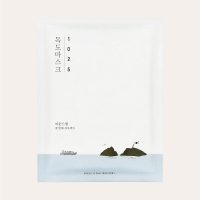 FIRST PLACE:
🇰🇷 Round Lab – 1025 Dokdo Mask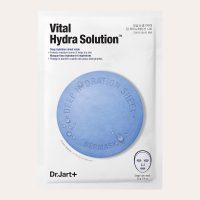 SECOND PLACE:
🇰🇷 Dr. Jart+ – Vital Hydra Solution Mask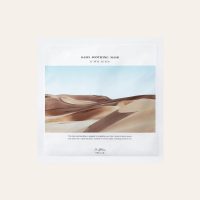 THIRD PLACE:
🇰🇷 Dr. Althea – Oasis Soothing Mask
BEST MOISTURISING SHEET MASK: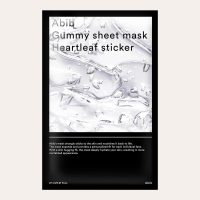 FIRST PLACE:
🇰🇷 Abib – Gummy Sheet Mask Heartleaf Sticker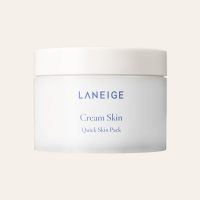 SECOND PLACE:
🇰🇷 Laneige – Cream Skin Quick Skin Pack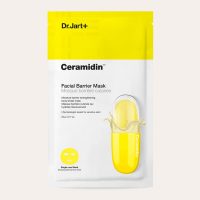 THIRD PLACE:
🇰🇷 Dr. Jart+ – Ceramidin™ Facial Barrier Mask
BEST SOOTHING SHEET MASK: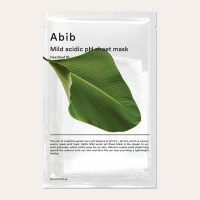 FIRST PLACE:
🇰🇷 Abib – Mild Acidic Ph Sheet Mask Heartleaf Fit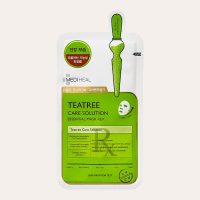 SECOND PLACE:
🇰🇷 Mediheal – Teatree Care Solution Essential Mask REX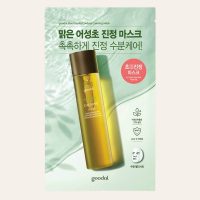 THIRD PLACE:
🇰🇷 Goodal – Houttuynia Cordata Calming Mask
BEST BRIGHTENING / ANTI-AGING SHEET MASK: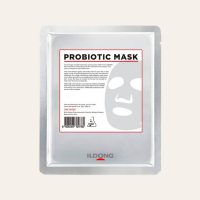 FIRST PLACE:
🇰🇷 First Lab – Probiotic Mask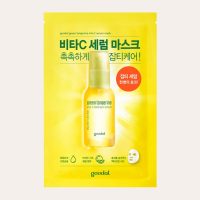 SECOND PLACE:
🇰🇷 Goodal – Green Tangerine Vita C Dark Spot Serum Mask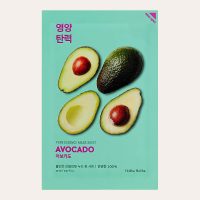 THIRD PLACE:
🇰🇷 Holika Holika – Pure Essence Mask Sheet [Avocado]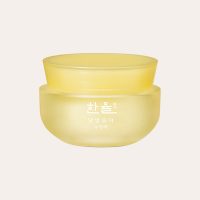 FIRST PLACE:
🇰🇷 Hanyul – Yuja Sleeping Mask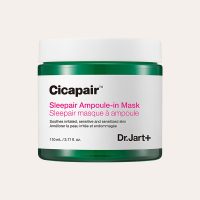 SECOND PLACE:
🇰🇷 Dr. Jart+ – Cicapair Sleepair Ampoule-In Mask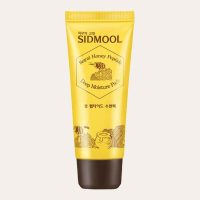 THIRD PLACE:
🇰🇷 Sidmool – Royal Honey Peptide Deep Moisture Sleeping Pack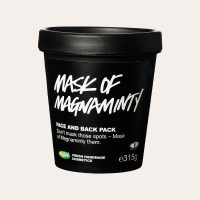 FIRST PLACE:
🇬🇧 Lush – Mask of Magnaminty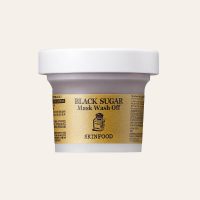 SECOND PLACE:
🇰🇷 Skinfood – Black Sugar Mask Wash Off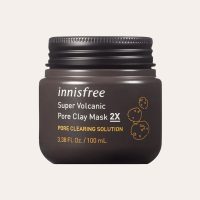 THIRD PLACE:
🇰🇷 Innisfree – Super Volcanic Pore Clay Mask 2X
BEST PEEL-OFF / MODELLING MASK: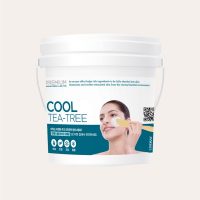 FIRST PLACE:
🇰🇷 Lindsay – Premium Cool Tea Tree Modeling Mask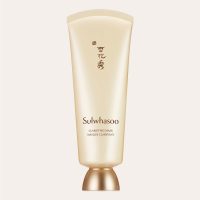 SECOND PLACE:
🇰🇷 Sulwhasoo – Clarifying Mask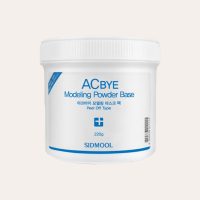 THIRD PLACE:
🇰🇷 Sidmool – ACbye Modeling Powder Base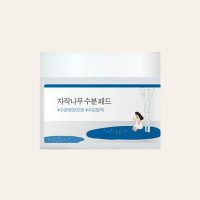 FIRST PLACE:
🇰🇷 Round Lab – 1025 Dokdo Pad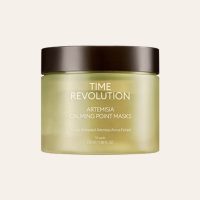 SECOND PLACE:
🇰🇷 Missha – Time Revolution Artemisia Calming Point Masks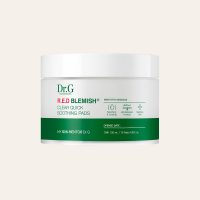 THIRD PLACE:
🇰🇷 Dr. G – R.E.D Blemish Clear Soothing Pads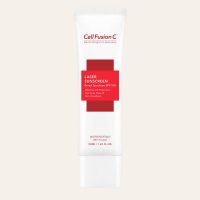 FIRST PLACE:
🇰🇷 Cell Fusion C – Laser Sunscreen 100 SPF50+/PA+++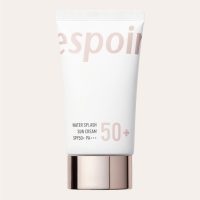 SECOND PLACE:
🇰🇷 Espoir – Water Splash Sun Cream SPF50+/PA+++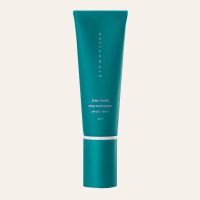 THIRD PLACE:
🇰🇷 Nottoomuch – Stay Moist Cica Suncream SPF 50+/PA+++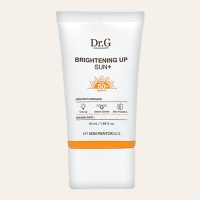 FIRST PLACE:
🇰🇷 Dr. G – Brightening Up Sun Plus SPF50+/PA+++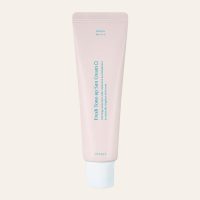 SECOND PLACE:
🇰🇷 Hyggee – Fresh Tone-up Sun Cream SPF50+/PA++++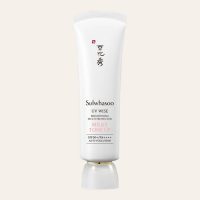 THIRD PLACE:
🇰🇷 Sulwhasoo – UV Wise Brightening Multi Protector Milky Tone Up SPF50+/PA++++
BEST WATERPROOF / NO-SEBUM SUNSCREEN: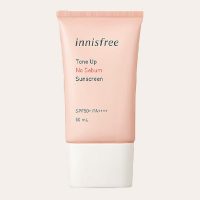 FIRST PLACE:
🇰🇷 Innisfree – Tone Up No Sebum Sunscreen SPF50+/PA++++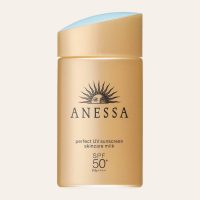 SECOND PLACE:
🇯🇵 Anessa – Perfect UV Skincare Milk A SPF50+/PA++++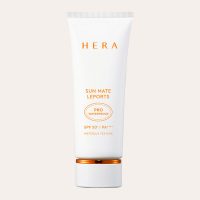 THIRD PLACE:
🇰🇷 Hera – Sun Mate Leports Pro SPF 50+/PA++++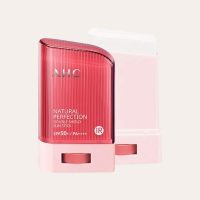 FIRST PLACE:
🇰🇷 AHC – Natural Perfection Double Shield Sun Stick Pink SPF50+/PA++++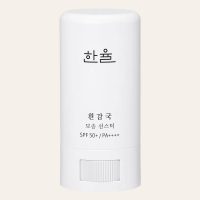 SECOND PLACE:
🇰🇷 Hanyul – White Chrysanthemum Matte Sunscreen Stick SPF50+/PA++++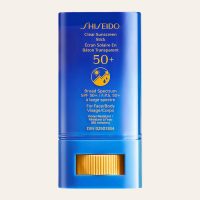 THIRD PLACE:
🇯🇵 Shiseido – Clear Stick UV Protector SPF 50+/PA++++
BEST SUN ESSENCE / SERUM: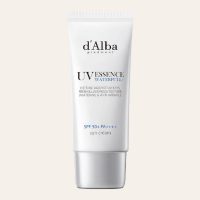 FIRST PLACE:
🇰🇷 d'Alba – Waterfull Essence Sun Cream SPF50+/PA++++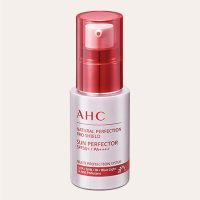 SECOND PLACE:
🇰🇷 AHC – Natural Perfection Pro Shield Sun Perfector SPF50+/PA++++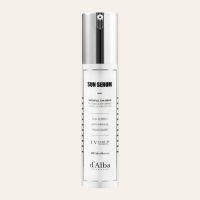 THIRD PLACE:
🇰🇷 d'Alba – Waterfull Sun Serum SPF50+/PA++++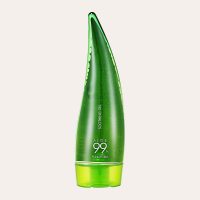 FIRST PLACE:
🇰🇷 Holika Holika – Aloe 99% Soothing Gel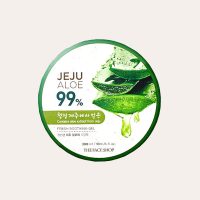 SECOND PLACE:
🇰🇷 The Face Shop – Jeju Aloe Fresh Soothing Gel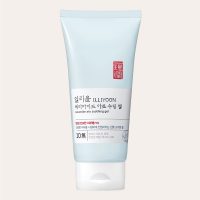 THIRD PLACE:
🇰🇷 Illiyoon – Ceramide Ato Soothing Gel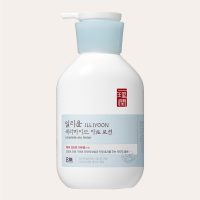 FIRST PLACE:
🇰🇷 Illiyoon – Ceramide Ato Lotion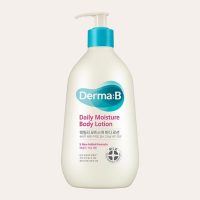 SECOND PLACE:
🇰🇷 DermaB – Daily Moisture Body Lotion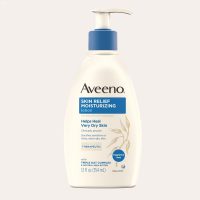 THIRD PLACE:
🇺🇸 Aveeno – Skin Relief Moisturizing Lotion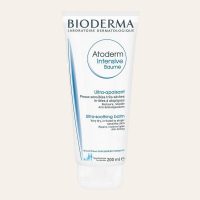 FIRST PLACE:
🇫🇷 Bioderma – Atoderm PP Baume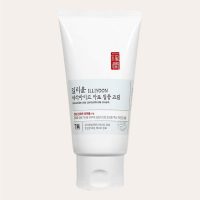 SECOND PLACE:
🇰🇷 Illiyoon – Ceramide Ato Concentrate Cream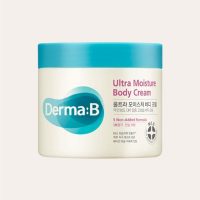 THIRD PLACE:
🇰🇷 DermaB- Ultra Moisture Body Cream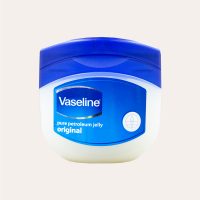 FIRST PLACE:
🇺🇸 Vaseline – Pure Skin Jelly Original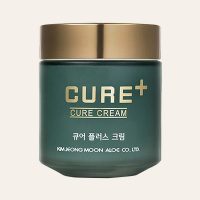 SECOND PLACE:
🇰🇷 Kim Jeong Moon Aloe – Cure Plus Cream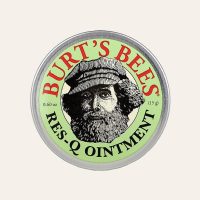 THIRD PLACE:
🇺🇸 Burt's Bees – Res-Q Ointment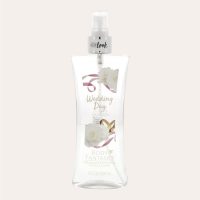 FIRST PLACE:
🇺🇸 Body Fantasies – Wedding Day Fantasy Body Spray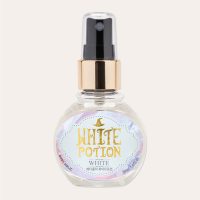 SECOND PLACE:
🇰🇷 Body Holic – White Potion Hair & Body Mist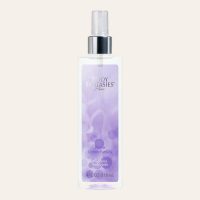 THIRD PLACE:
🇺🇸 Body Fantasies – Pure Fragrance Body Spray Purple Cotton Fantasy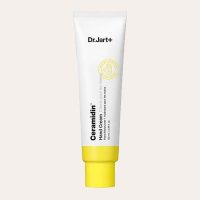 FIRST PLACE:
🇰🇷 Dr. Jart+ – Ceramidin Hand Cream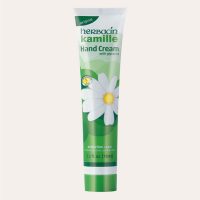 SECOND PLACE:
🇩🇪 Herbacin – Kamille Hand Cream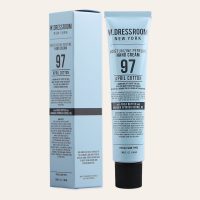 THIRD PLACE:
🇰🇷 W.Dressroom – Perfume Hand Cream No.97 April Cotton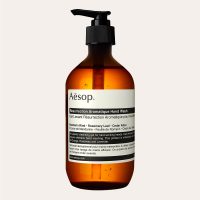 FIRST PLACE:
🇦🇺 Aesop – Resurrection Aromatique Hand Wash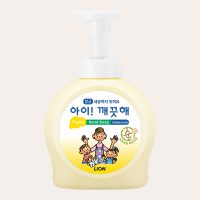 SECOND PLACE:
🇰🇷 Lion – Ai! Kekute Antimicrobial Foam Hand Wash [#Mild]
THIRD PLACE:
🇰🇷 Lion – Ai! Kekute Antimicrobial Foam Hand Wash [#Lemon]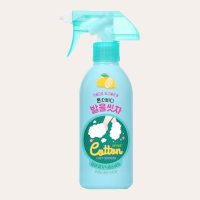 FIRST PLACE:
🇰🇷 ONTHE BODY – Cotton Foot Shampoo [#Fresh Lemon Mint]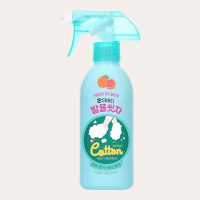 SECOND PLACE:
🇰🇷 ONTHE BODY – Cotton Foot Shampoo [#Fresh Grapefruit Mint]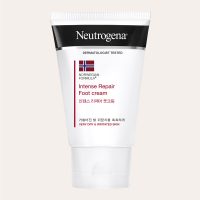 THIRD PLACE:
🇺🇸 Neutrogena – Intense Repair Foot Cream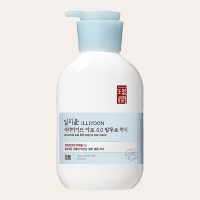 FIRST PLACE:
🇰🇷 Illiyoon – Ceramide Ato 6.0 Top To Toe Wash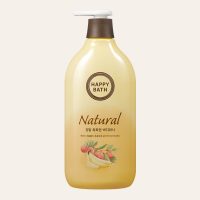 SECOND PLACE:
🇰🇷 Happy Bath – Natural Real Moisture Body Wash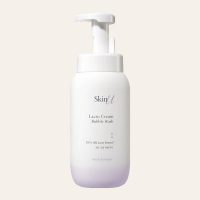 THIRD PLACE:
🇰🇷 Happy Bath – Skin U Lacto Cream Bubble Wash Musk Lavender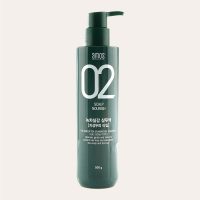 FIRST PLACE:
🇰🇷 Amos Professional – Feel the Green Tea Shampoo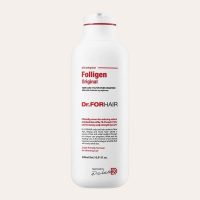 SECOND PLACE:
🇰🇷 Dr.FORHAIR – Folligen Shampoo
THIRD PLACE:
🇰🇷 Fresh Pop – Scalp Cleansing Mojito Shampoo
FIRST PLACE:
🇰🇷 Labo-H – Hair Loss Relief Shampoo (Scalp Strengthening)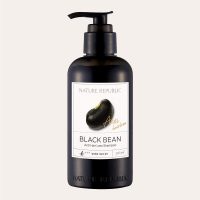 SECOND PLACE:
🇰🇷 Nature Republic – Black Bean Anti Hair Loss Shampoo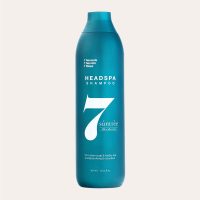 THIRD PLACE:
🇰🇷 Headspa7 – Suntree Shampoo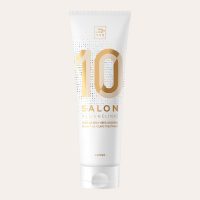 FIRST PLACE:
🇰🇷 Mise-En-Scene – Salon Plus Clinic 10 Treatment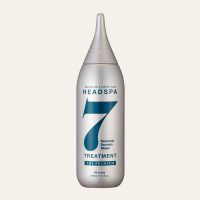 SECOND PLACE:
🇰🇷 Headspa7 – Treatment The Premium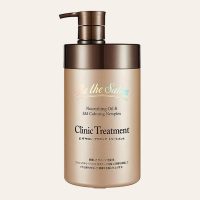 THIRD PLACE:
🇰🇷 Be The Salon – Clinic Treatment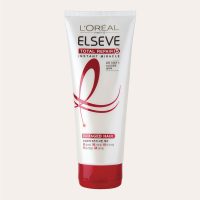 FIRST PLACE:
🇫🇷 L'Oreal Paris – Elvive Total Repair 5 Instant Miracle Treatment
SECOND PLACE:
🇰🇷 Moremo – Hair Treatment Miracle 2X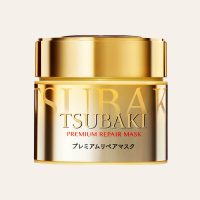 THIRD PLACE:
🇯🇵 Tsubaki – Premium Repair Mask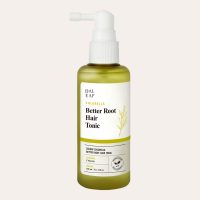 FIRST PLACE:
🇰🇷 DALEAF – Chlorella Better Root Hair Tonic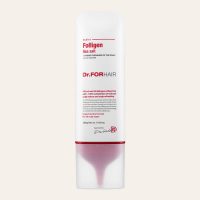 SECOND PLACE:
🇰🇷 Dr.FORHAIR – Folligen Sea Salt Scaler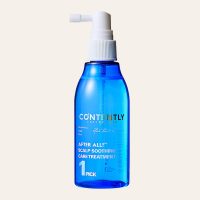 THIRD PLACE:
🇰🇷 Contently – After All! Scalp Soothing Care Treatment
BEST HAIR ESSENCE / SERUM: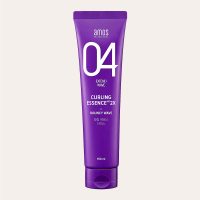 FIRST PLACE:
🇰🇷 Amos Professional – Curling Essence 2X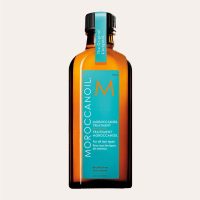 SECOND PLACE:
🇲🇦 Moroccanoil – Treatment Original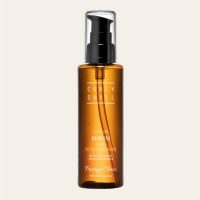 THIRD PLACE:
🇰🇷 Curly Shyll – Silky Oil Serum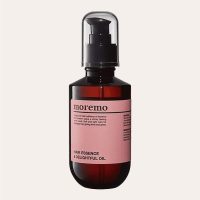 FIRST PLACE:
🇰🇷 Moremo – Hair Essence Delightful Oil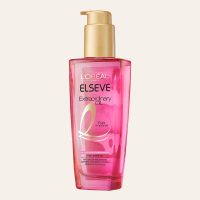 SECOND PLACE:
🇫🇷 L'Oréal Paris – Elseve Extraordinary Oil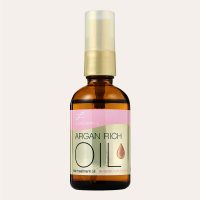 THIRD PLACE:
🇯🇵 Lucido-L – Argan Hair Treatment Oil
BEST HAIR DYES AND MAKE-UP FOR HAIR: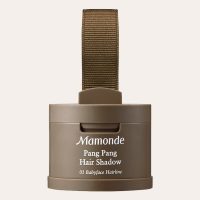 FIRST PLACE:
🇰🇷 Mamonde – Pang Pang Hair Shadow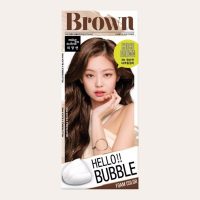 SECOND PLACE:
🇰🇷 Mise-en-scène – Hello!! Bubble Foam Colour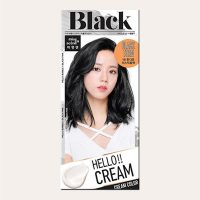 THIRD PLACE:
🇰🇷 Mise-en-scène – Hello!! Cream Color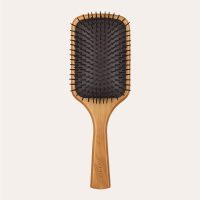 FIRST PLACE:
🇺🇸 Aveda – Wooden Hair Paddle Brush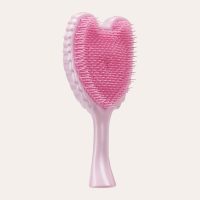 SECOND PLACE:
🇬🇧 Tangle Angel – Hair Brush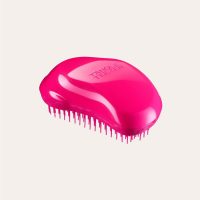 THIRD PLACE:
🇬🇧 Tangle Teezer – The Original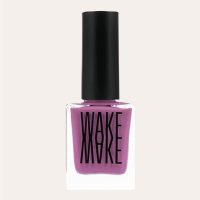 FIRST PLACE:
🇰🇷 Wakemake – Nail Gun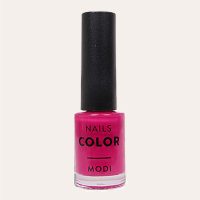 SECOND PLACE:
🇰🇷 Aritaum – Modi Color Nails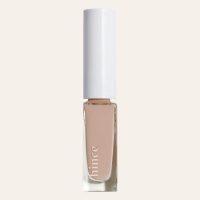 THIRD PLACE:
🇰🇷 Hince – Glow Up Nail Color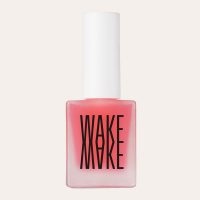 FIRST PLACE:
🇰🇷 Wakemake – Nail Gun Care [#Pink Nutrition]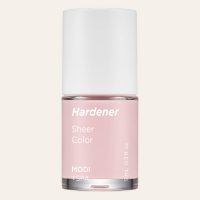 SECOND PLACE:
🇰🇷 Aritaum – Modi Spa Hardener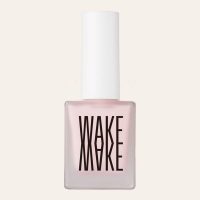 THIRD PLACE:
🇰🇷 Wakemake – Nail Gun Care [#Pink Enricher]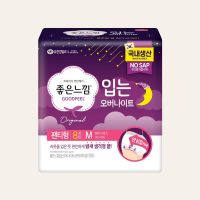 FIRST PLACE:
🇰🇷 Goodfeel – Wearable Overnight Pants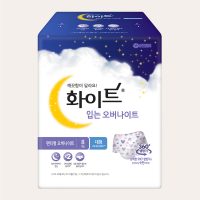 SECOND PLACE:
🇰🇷 White – Wearable Overnight Pads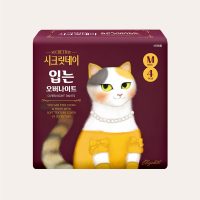 THIRD PLACE:
🇰🇷 Secretday – Wearable Overnight Pants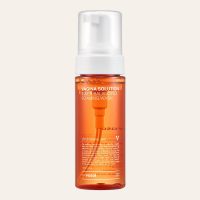 FIRST PLACE:
🇰🇷 Vasol – Inner Balancing Foaming Wash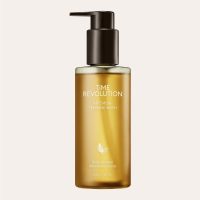 SECOND PLACE:
🇰🇷 Missha – Time Revolution Artemisia Feminine Wash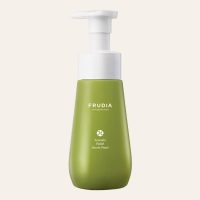 THIRD PLACE:
🇰🇷 Frudia – Avocado Relief Secret Wash