New Korean Beauty Products [March – Week 3]
Given the sheer amount of Korean beauty products launching every month, it's hard to keep up with what's new in K-Beauty. To help you navigate the complex world of Korean Beauty, every week The Monodist breaks down the hottest beauty launches coming from Korea.
Innisfree – Green Active Ceramide Barrier Cream
Natural cosmetic brand Innisfree announced the launch of "Green Active Ceramide Barrier Cream".
The new "Green Active Ceramide Barrier Cream" is a cream that supports skin barrier function and keeps skin hydrated for a long time by forming a moisture film on the surface of the skin. The cream contains a total of 10,100ppm of ceramide, including highly-concentrated green tea ceramide and fermented ceramide.
The product contains Jeju 4-Fermented Biome™, an ingredient derived from Jeju Green Tea from the Gotjawal Forest, which helps enhance skin's natural strength and vitality, making skin strong and healthy.
Plus, "Green Active Ceramide Barrier Cream" features Skin Relief™, a combination of Allantoin and Beta-Glucan, which helps soothe and replenish skin. The cream boasts a fresh, hydrating texture with a comfortable finish. 
Atopalm – Suncare line [renewal]
Atopalm relaunched their suncare line, a range designed to safely protect children's skin from the scorching spring sun.
Atopalm's renewed suncare line features a children's character called Duckyru to encourage children to apply sunscreen on their own. The line is composed of 100% hypoallergenic mineral sunscreens that offer a comfortable application with minimal white cast thanks to the use of uniform mineral sunscreen particles. Additionally, they contain ingredients that help soothe and hydrate skin so they can be used safely even on children's sensitive skin.
By their customers' popular demand, Atopalm relaunched the waterproof sunscreen "Outdoor Play Sun Milk SPF50+/PA+++". The new formula boasts improved spreadability and enhanced water resistance against sweat and water.
"Tok Tok Facial Sun Fact SPF43/PA+++" is an SPF face compact that children can playfully apply on their own using the included puff. It features an easily-absorbed formula with excellent adhesion and no white cast, so it can be layered multiple times without clumping.
Atopalm – Outdoor Play Sun Milk SPF50+/PA+++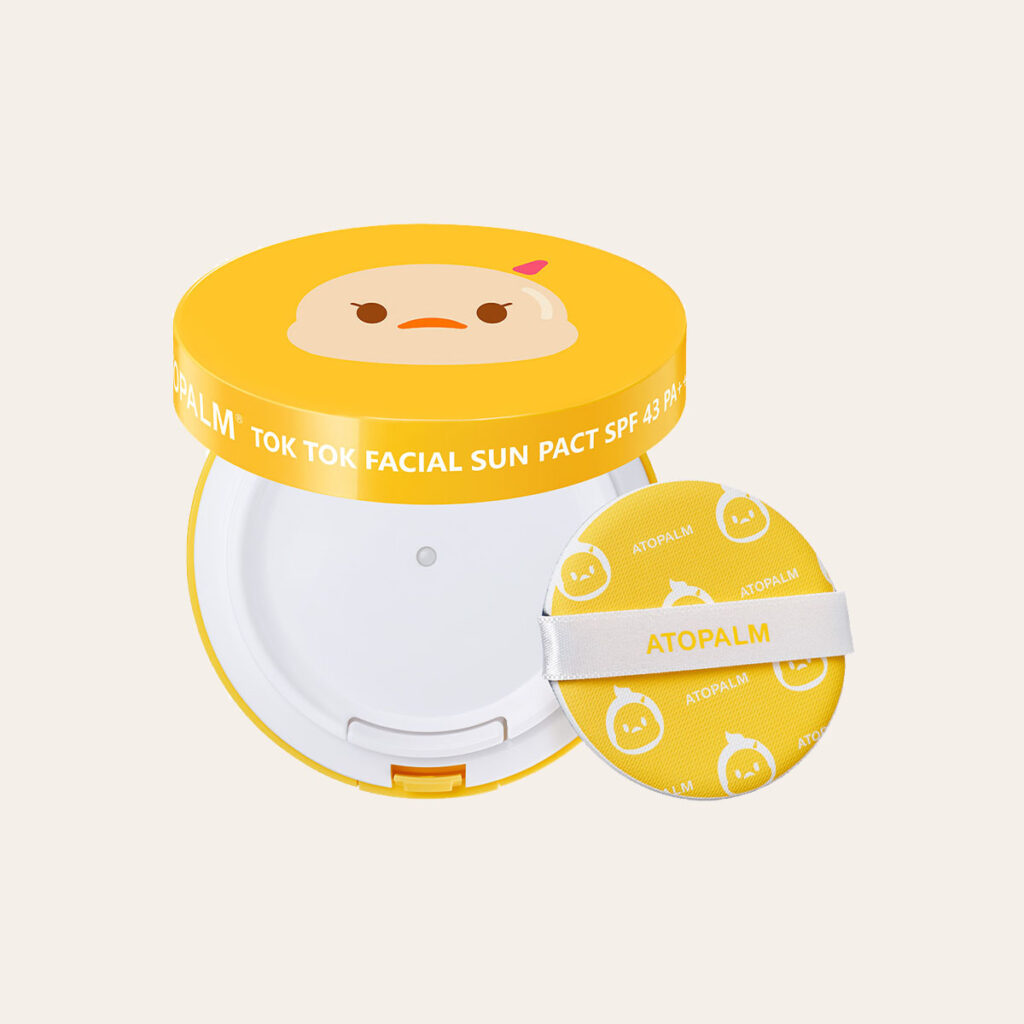 Atopalm – Tok Tok Facial Sun Pact SPF43/PA+++
"Zinc Mild Up Sun Cream SPF50+/PA++++" is a daily sunscreen which is suitable even for very sensitive skin types since it contains Zinc Oxide, an ingredient that is gentle on the skin. It's an improved formula designed to support dehydration-prone skin triggered by external stimulation thanks to the addition of 5 amino acids and a proprietary ceramide component.
Lastly, the "Outdoor Sun Stick SPF50+/PA++++" is a compact sun protection that is easy to carry around. It boast a soft, non sticky-finish and contains Centella Asiatica Extract and Panthenol for enhanced soothing.
Atopalm – Zinc Mild Up Sun Cream SPF50+/PA++++
Atopalm – Outdoor Sun Stick SPF50+/PA++++
Needly – Mild Micellar Cleansing Water
Needly launched "Mild Micellar Cleansing Water", a micellar water with strong cleansing power and the replenishing properties of a hydrating toner.
"Mild Micellar Cleansing Water" was formulated using a micellar technology that removes impurities without stripping the skin. By minimising water loss, the cleanser leaves skin hydrates without tightness. 
It contains fermented extract of Stellaria Media from Jeju, Vegetable Squalane and Allantoin, which help relieve and hydrate skin. Thanks to the refreshing scent of rosemary leaf oil, users can experience a new world of hydrating cleansing.
"Mild Micellar Cleansing Water" is gentle cleanser that doesn't irritate skin, since it was formulated using only plant-derived cleansing ingredients without any surfectants that could trigger sensitive skin. Plus, the cleanser received a vegan certification by EVE, a French organisation that follows very strict standards.
The efficacy of "Mild Micellar Cleansing Water" was confirmed through a series of clinical trials conducted by P&K Skin Research Center, including triple cleansing power test on fine dust particles, pore impurities and sunscreen, and a test to measure skin dead cell improvement rate.
Age 20's – Essential Cover Pact HL [renewal]
Age 20s's, Aekyung Industrial's leading cosmetic brand, launched "Essential Cover Pact HL" (short for "Essential Cover Pact Highlight") that makes skin bright and radiant ahead of the new spring/summer season.
"Essential Cover Pact HL" contains 73% of "Super Hyalurogen Essence" that hydrates skin and makes it clear and radiant at the same time. "Super Hyalurogen Essence" is an essence that combines "Super Hyaluronic Acid" (Hyaluronic Acid with various molecular weights: low, medium and high) and Low Molecular Collagen, using Age 20's exclusive Essence Pocket Technology.
"Essential Cover Pact HL" contains "Crystal Transparent Powder" that gives skin tone a flawless, subtle radiance without oxidising. The product smooths skin thanks to a "Double Pore Concealer Powder" technology that combines different particles of pigment powder. "Essential Cover Pact HL" also contains "Sebum Control Powder" which absorbs excess sebum to keep skin's oil levels under control and make make-up last longer.
The product contains "Calming Cica", an ingredient that relieves sensitive skin stimulated by UV exposure, prolonged mask-wearing and the hot temperatures of the warmer seasons.
Compared to the previous edition, the new reformulation also contains twice the amount of patented firming ingredient "Collagenier" which helps improve the appearance of sagging skin.
"Essence Cover Pact HL" is a 4-in-1 foundation with a latte pattern that combines 4 colours:
"Modern Beige" to refine skin texture
"Lively Pink" to provide revitilising coverage
"Relaxing White" to deliver a calming tone-up effect
"Ice Mint Blue" to offer cooling coverage.
Through a total of 45 in-vivo tests, "Essential Cover Pact HL" was confirmed to provide coverage and hydration for 52 hours, the longest of all previous editions. It also completed 5 tests related to mask-wearing and 4 skin irritation tests.