Dr.G – Baby Mild Up Sun SPF35/PA+++
Brand: Dr.G
Product Name: Baby Mild Up Sun
Protection: SPF35/PA+++
Water Resistance: Not Waterproof
Capacity: 60ml
Formulated by: Kolmar Korea
Manufactured by: Kolmar Korea
Distributed by: Gowoonsesang Cosmetics
Country of Manufacture: South Korea
Functional Cosmetic Certifications: UV Protection
Original Retail Price: 25,000 KRW
Date of Release: May 2020
Shelf life: 30 months before opening. 12 months after opening
Sunscreen type: Mineral Sunscreen
UV Filters: Zinc Oxide
Notable allergens: n/a
Water, Zinc Oxide (CI 77947), Coco-Caprylate/Caprate, Propanediol, Glycerin, Pentylene Glycol, Polyhydroxystearic Acid, Pinus Pinaster Bark Extract, Beheneth-25, Methyl Methacrylate Crosspolymer, Silica, Triethoxycaprylylsilane, Cetearyl Olivate, Sorbitan Olivate, Hydroxyethyl Acrylate/Sodium Acryloyldimethyl Taurate Copolymer, Glyceryl Stearate, Ammonium Acryloyldimethyltaurate/VP Copolymer, Caprylyl Glycol, Polyacrylate Crosspolymer-6, 1,2-Hexanediol, Ceramide NP, Cholesterol, Palmitic Acid, Disodium EDTA, Xanthan Gum
정제수, 징크옥사이드 (CI 77947), 코코-카프릴레이트/카프레이트, 프로판다이올, 글리세린, 펜틸렌글라이콜, 폴리하이드록시스테아릭애씨드, 프랑스해안송껍질추출물, 베헤네스-25, 메틸메타크릴레이트크로스폴리머, 실리카, 트라이에톡시카프릴릴실레인, 세테아릴올리베이트, 솔비탄올리베이트, 하이드록시에틸아크릴레이트/소듐아크릴로일다이메틸타우레이트코폴리머, 글리세릴스테아레이트, 암모늄아크릴로일다이메틸타우레이트/브이피코폴리머, 카프릴릴글라이콜, 폴리아크릴레이트크로스폴리머-6, 1,2-헥산다이올, 세라마이드엔피, 콜레스테롤, 팔미틱애씨드, 다이소듐이디티에이, 잔탄검
Hypoallergenic mineral sunscreen made with Zinc Oxide designed to protect the sensitive skin of babies. The sunscreen boasts an easy-wash formula that protects babies' delicate skin from UV rays and provides them with additional skin moisture barrier support.
"Baby Mild Up Sun" has a soft creamy formula with an optimal ratio of ingredients to support skin barrier: Ceramide 3: Cholesterol 1: Fatty Acids 1.
The sunscreen contains Pycnogenol, an ingredient extracted from pine trees that withstand strong winds and hot sunlight on the coasts of France. 1kg of Pycnogenol can only be extracted from 50 pine trees and it's a protective ingredient that helps enhance skin's immunity.
"Baby Mild Up Sun" was formulated without 10 potentially irritating ingredients: 6 types of Parabens, Phenoxyethanol, Chlorphenesin, Benzyl Alcohol, Butylated Hydroxytoluene (BHT), Triethanolamine (TEA), Benzophenone-3, Benzophenone-8, Ethanol and Propylene Glycol.
The product was tested:
To prevent lipid peroxidation (anti-pollution). In-vivo test for lipid peroxidation performed by P&K Skin Research Center on 21 men aged 20-59 from 17 December to 19 December 2019.
To be suitable for sensitive skin. In-vivo test for sensitive skin suitability performed by P&K Skin Research Center on 31 adults aged 20-55 from 11 December to 13 December 2019.
To be easily removed with just one cleanser. In-vivo test performed by KC Skin Research Center on 32 women aged 20-60 from 11 December to 13 December 2019.
To not irritate skin. In-vivo skin irritation test performed by KC Skin Research Center on 32 adults aged 19-59 from 11 December to 13 December 2019.
The product comes in an eco-friendly paper packaging that is easy to recycle and it doesn't contain ingredients that are potentially harmful to coral reefs.
Dr.G privately commissioned tests to verify the UV protection of the sunscreen and obtained the certifications below. Please note that these tests were privately commissioned by the company and are not legally equivalent to the pre-market tests required to commercialise a sunscreen in South Korea. For more information on sunscreen regulations in South Korea, please refer to this video.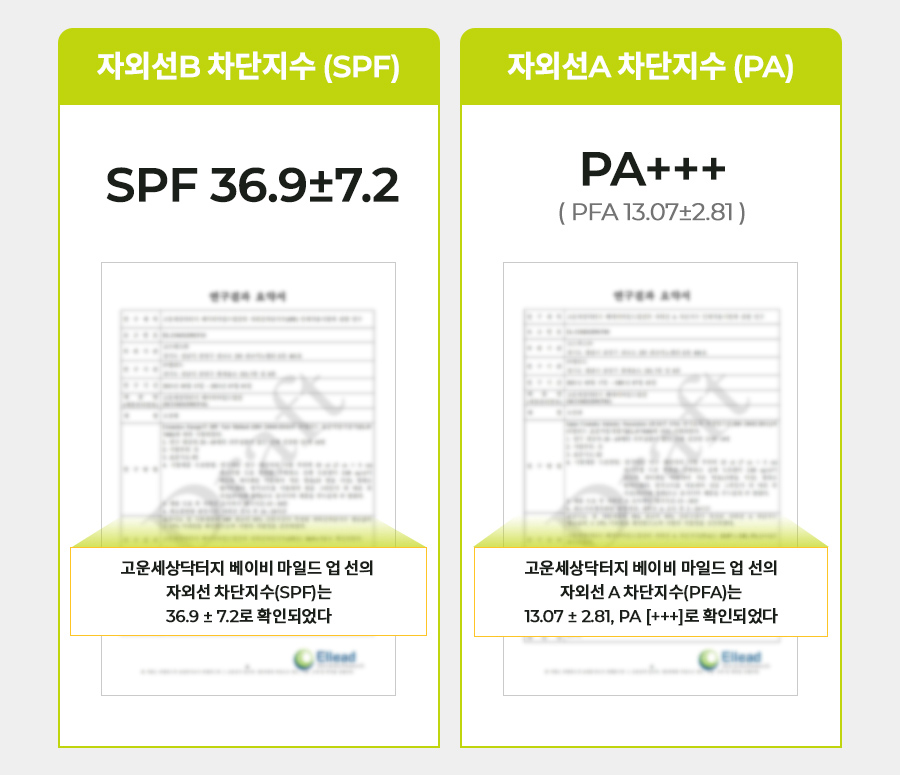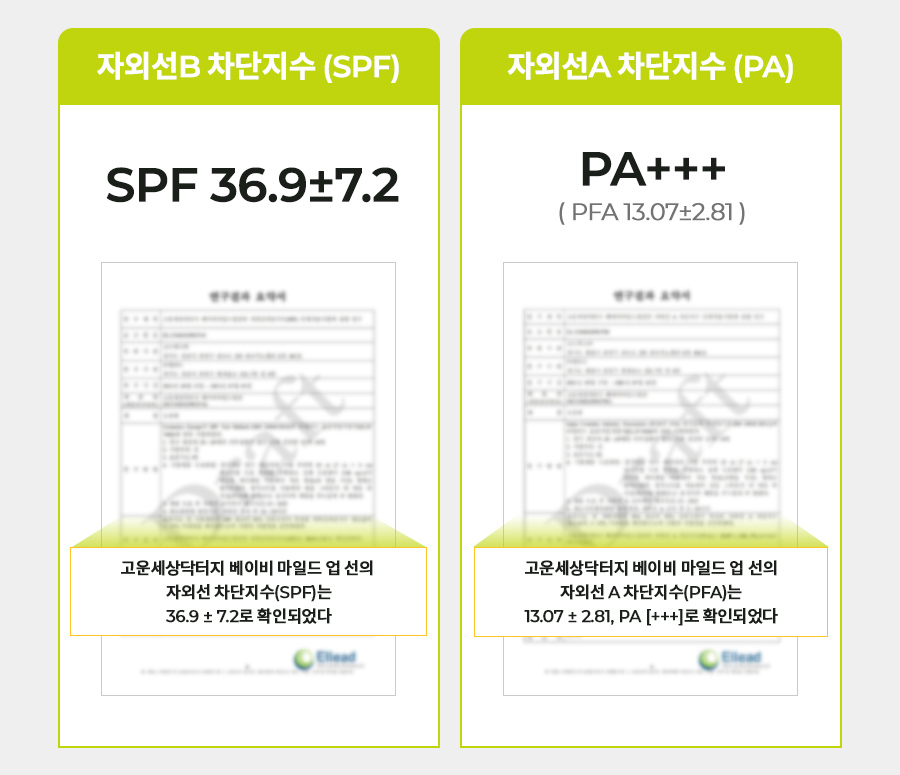 At the last step of your skin care routine, take an adequate amount and apply it evenly across areas of the skin exposed to UV rays.
Please consult a specialist if there are any abnormal symptoms or side effects such as red spots, swelling or itching when using the cosmetic or after use. Keep away from children. Store away from direct sunlight. For external use only. Do not use on wounds or if you are allergic to any ingredients of this product. Do not stay too long in the sun, even while using a sunscreen product.
Other editions and formulations:
Source: Dr.G website
Translation: © 2022 Odile Monod
Disclaimer: The list above contains a combination of affiliate and non-affiliate links. If you make a purchase through one of my affiliate links, I will earn a small commission (paid by third party companies, not you). Commissions help fund the content production of the Monodist. For more information on my affiliate policy please refer to my About page. Some links are missing because the item is not available outside of Korea at the moment.