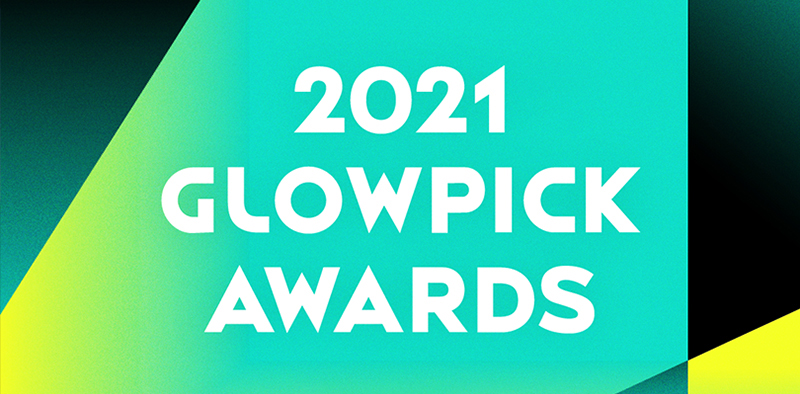 Glowpick Beauty Awards 2021 (Final Winners)
(update: for the 2022 Glowpick Beauty Awards click here)
Glowpick is one of the most popular and renowned beauty platforms in Korea, with a passionate community of over 1 million users. Every year the platform holds the "GlowPick Consumer Beauty Awards", an event that showcases the best beauty products of 2021 based on the real opinions of their users.
Launched in August 2014, GlowPick was the first platform in Korea focused on honest consumer beauty reviews. The service was launched at a time when internet communities used to be flooded with spammy or untrustworthy reviews. Glowdayz Inc., owner of GlowPick, wanted to created a fair platform that consumers could refer to, so they developed a unique algorithm that ensures only credible and verified reviews are into account. This commitment to honesty and fairness made GlowPick a reference point for beauty lovers in Korea and abroad.
After all, what better way to get a real insight into the most popular and emerging Korean beauty trends than awards derived from the opinions of consumers themselves?
GLOWPICK BEAUTY AWARDS 2021:
On 25 November 2021, GlowPick finally announced the winners of the 2021 GlowPick Beauty Awards. The Glowpick Beauty Awards celebrate the most popular beauty products of 2021, as selected by their users.
In particular, winners of the 2021 GlowPick Beauty Awards were selected based on 551,964 reviews left by 32,303 users from 16 November 2020 to 15 November 2021. The trends presented by the 2021 GlowPick Beauty Awards are especially meaningful because they reflect of the current desires and concerns of the beauty market.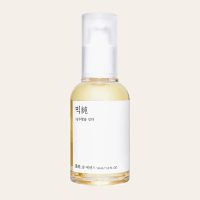 TREND: MULTI-USE
🇰🇷 Mixsoon – Bean Essence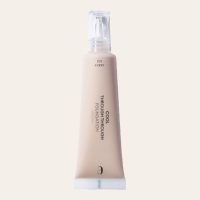 TREND: BARE SKIN
🇰🇷 Ameli – Cool Through Through Foundation SPF30/PA++
TREND: MUTE MAKE-UP
🇰🇷 Etude – Play Color Eyes [#Autumn Closet]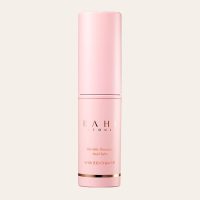 TREND: UNTACT BEAUTY
🇰🇷 Kahi – Wrinkle Bounce Multi Balm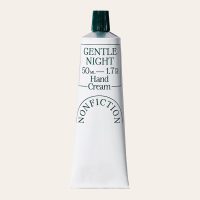 TREND: FRAGRANCE BEAUTY
🇰🇷 Nonfiction – Gentle Night Hand Cream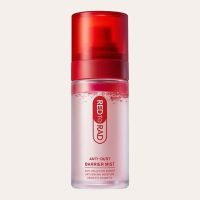 TREND: ANTI-POLLUTION
🇰🇷 Red to Rad – Anti Dust Barrier Mist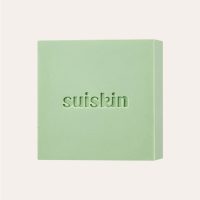 TREND: ZERO WASTE
🇰🇷 Suiskin – Avobab Clean Soap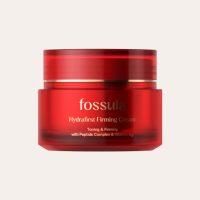 TREND: EARLY ANTI-AGING
🇰🇷 Fossula – Hydrafirst Firming Cream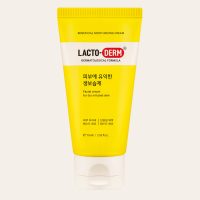 TREND: WEARABLE INNER BEAUTY
🇰🇷 Lactoderm – Facial Cream for Dry and Irritated Skin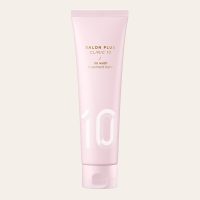 TREND: NO WASH
🇰🇷 Mise-En-Scène – Salon Plus Clinic 10 No Wash Treatment Balm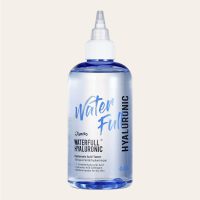 FIRST PLACE:
🇰🇷 Jumiso – Waterfull Hyaluronic Toner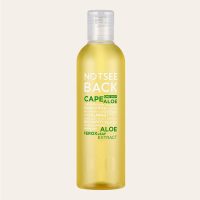 SECOND PLACE:
🇰🇷 NotSeeBack – One Shot Cape Aloe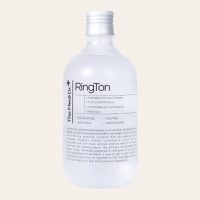 THIRD PLACE:
🇰🇷 The Medi Dr.+ – RingTon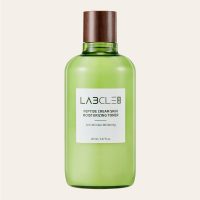 FIRST PLACE:
🇰🇷 LABCLE – Peptide Cream Skin Moisturizing Toner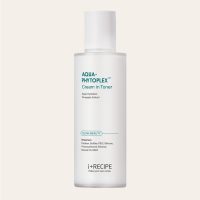 SECOND PLACE:
🇰🇷 iRecipe – Aqua Phytoplex™ Cream In Toner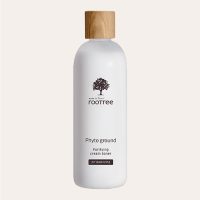 THIRD PLACE:
🇰🇷 Roottree – Phyto Ground Purifying Cream Toner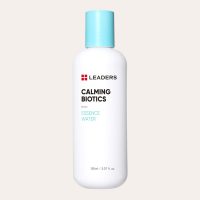 FIRST PLACE:
🇰🇷 Leaders – Calming Biotics Essence Water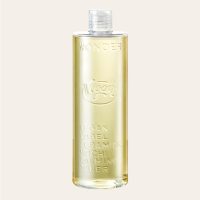 SECOND PLACE:
🇰🇷 Tonymoly – Wonder Vegan Label Ceramide Mochi Soothing Toner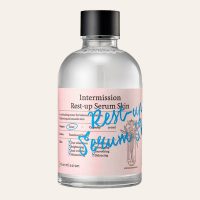 THIRD PLACE:
🇰🇷 Intermission – Rest-Up Serum Skin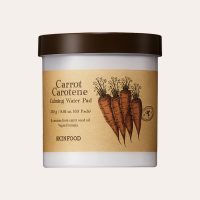 FIRST PLACE:
🇰🇷 Skinfood – Carrot Carotene Calming Water Pad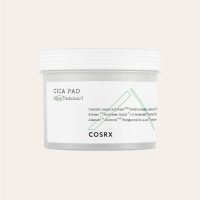 SECOND PLACE:
🇰🇷 COSRX – Pure Fit Cica Pad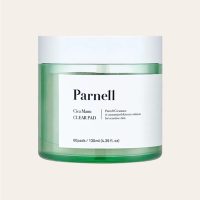 THIRD PLACE:
🇰🇷 Parnell – Cicamanu Cotton Clear pad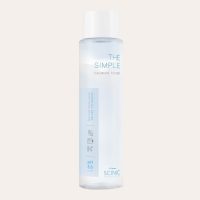 FIRST PLACE:
🇰🇷 Scinic – The Simple Daily Lotion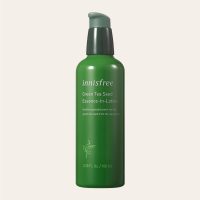 SECOND PLACE:
🇰🇷 Innisfree – Green Tea Seed Essence-In-Lotion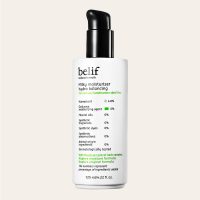 THIRD PLACE:
🇰🇷 Belif – Milky Hydra Balancing Moisturizer
BEST MOISTURISING LOTION: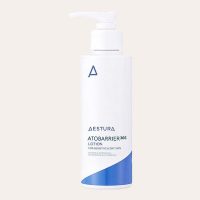 FIRST PLACE:
🇰🇷 Aestura – AtoBarrier 365 Lotion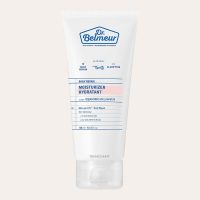 SECOND PLACE:
🇰🇷 Dr. Belmeur- Daily Repair Moisturiser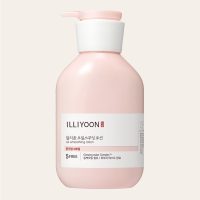 THIRD PLACE:
🇰🇷 Illiyoon – Oil Smoothing Lotion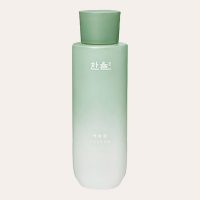 FIRST PLACE:
🇰🇷 Hanyul – Pure Artemisia Watery Calming Fluid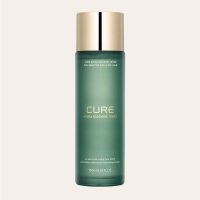 SECOND PLACE:
🇰🇷 Kim Jeong Moon – Aloe Cure Hydra Soothing Toner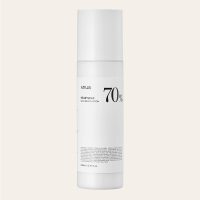 THIRD PLACE:
🇰🇷 Anua – Heartleaf 70% Daily Relief Lotion
BEST PORE-TIGHTENING & BLEMISH LOTION :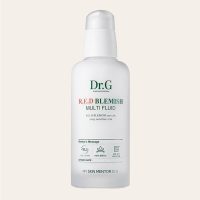 FIRST PLACE:
🇰🇷 Dr.G – Red Blemish Multi Fluid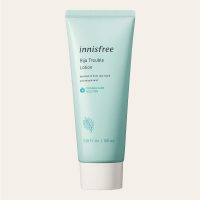 SECOND PLACE:
🇰🇷 Innisfree – Bija Trouble Lotion
THIRD PLACE:
🇰🇷 Dr. Belmeur – Clarifying Moisturizer
BEST HYDRATING ESSENCE / SERUM: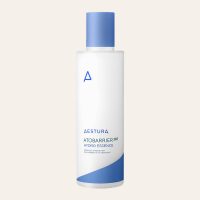 FIRST PLACE:
🇰🇷 Aestura – Atobarrier 365 Hydro Essence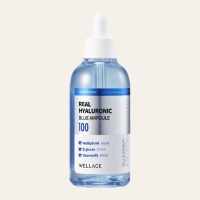 SECOND PLACE:
🇰🇷 Wellage – Real Hyaluronic Blue 100 Ampoule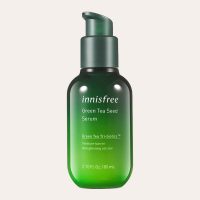 THIRD PLACE:
🇰🇷 Innisfree – NEW Green Tea Seed Serum
BEST MOISTURISING ESSENCE / SERUM: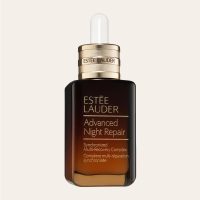 FIRST PLACE:
🇺🇸 Estée Lauder – Advanced Night Repair Serum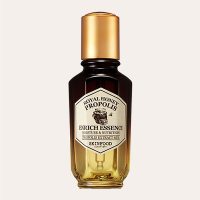 SECOND PLACE:
🇰🇷 Skinfood – Royal Honey Propolis Enrich Essence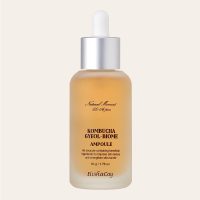 THIRD PLACE:
🇰🇷 ElishaCoy – Kombucha Gyeol-Biome Ampoule
BEST CALMING ESSENCE / SERUM: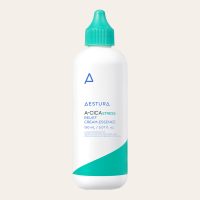 FIRST PLACE:
🇰🇷 Aestura – A-Cica Stress Relief Cream-Essence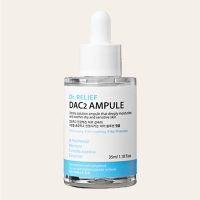 SECOND PLACE:
🇰🇷 Dr.Relief – DAC2 ampoule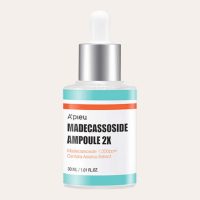 THIRD PLACE:
🇰🇷 A'Pieu – Madecassoside Ampoule 2x
BEST PORE-CARE ESSENCE / SERUM:
FIRST PLACE:
🇰🇷 Sidmool – Dr. Troub Retinol Serum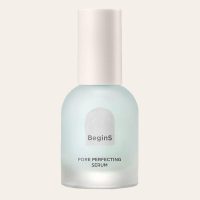 SECOND PLACE:
🇰🇷 BeginS – Pore Perfecting Serum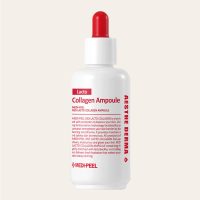 THIRD PLACE:
🇰🇷 Medi-Peel – Red Lacto Collagen Ampoule
BEST BLEMISH ESSENCE / SERUM: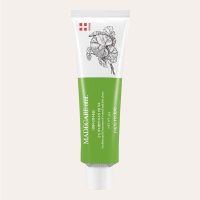 FIRST PLACE:
🇰🇷 Papa Recipe – Made Care Ointment
SECOND PLACE:
🇰🇷 SKINRx LAB – MadeCera Cream Fresh Clearing Ampoule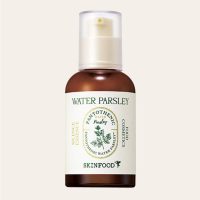 THIRD PLACE:
🇰🇷 Skinfood – Pantothenic Water Parsley Silence Essence
BEST BRIGHTENING ESSENCE / SERUM: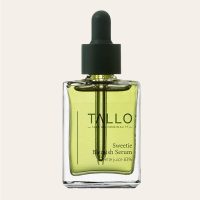 FIRST PLACE:
🇰🇷 Tallo – Sweetie Blemish Serum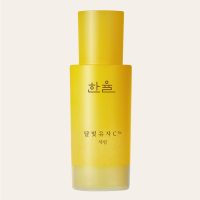 SECOND PLACE:
🇰🇷 Hanyul – Yuja VITA-C™ Serum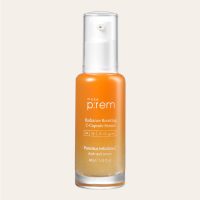 THIRD PLACE:
🇰🇷 Make P:rem – Radiance Boosting C-Capsule Serum
BEST ANTI-AGING ESSENCE / SERUM: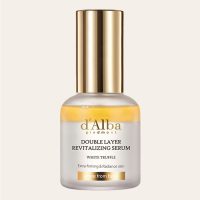 FIRST PLACE:
🇰🇷 d'Alba – White Truffle Double Layer Revitalizing Serum
SECOND PLACE:
🇰🇷 Sulwhasoo – Concentrated Ginseng Rescue Ampoule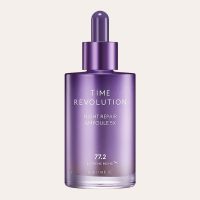 THIRD PLACE:
🇰🇷 Missha – Time Revolution Night Repair Ampoule 5x
FIRST PLACE:
🇰🇷 Jumiso – Waterfull Hyaluronic Cream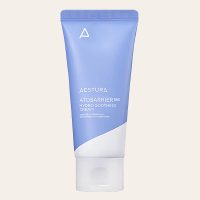 SECOND PLACE:
🇰🇷 Aestura – Atobarrier 365 Hydro Soothing Cream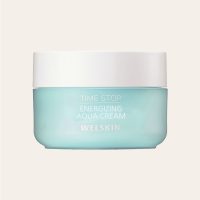 THIRD PLACE:
🇰🇷 Welskin – Time Stop Energizing Aqua Cream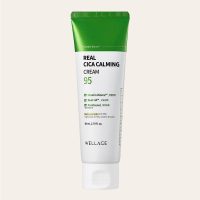 FIRST PLACE:
🇰🇷 Wellage – Real Cica Calming 95 Cream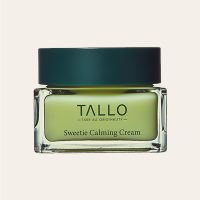 SECOND PLACE:
🇰🇷 Tallo – Sweetie Calming Cream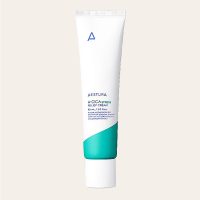 THIRD PLACE:
🇰🇷 Aestura – A-Cica Stress Relief Cream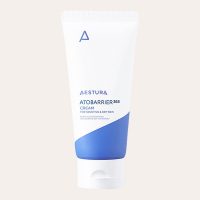 FIRST PLACE:
🇰🇷 Aestura – Atobarrier 365 Cream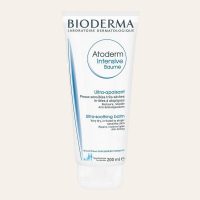 SECOND PLACE:
🇫🇷 Bioderma – Atoderm Intensive Baume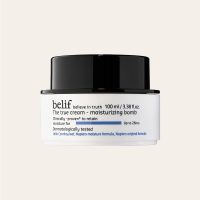 THIRD PLACE:
🇰🇷 Belif – The True Cream Moisturizing Bomb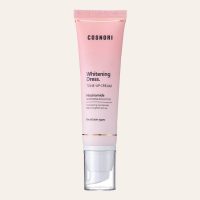 FIRST PLACE:
🇰🇷 Cosnori – Whitening Dress Tone-Up Cream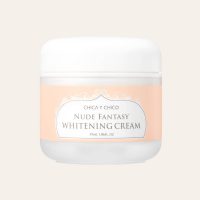 SECOND PLACE:
🇰🇷 Chica Y Chico – Nude Fantasy Whitening Cream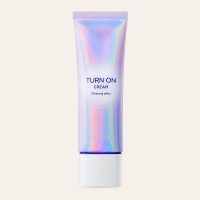 THIRD PLACE:
🇰🇷 Dewycel – Turn On Cream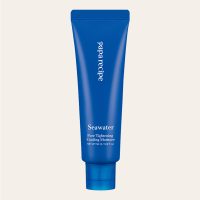 FIRST PLACE:
🇰🇷 Papa Recipe – Seawater Pore Tightening Cooling Moisture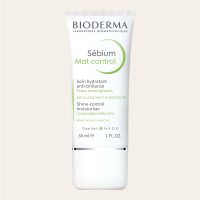 SECOND PLACE:
🇫🇷 Bioderma – Sebium Mat Control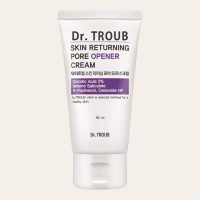 THIRD PLACE:
🇰🇷 Sidmool – Dr.Troub Pore Opener Cream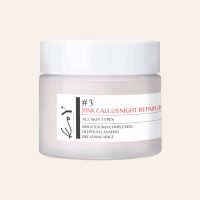 FIRST PLACE:
🇰🇷 KoY – Pink Callus Night Repair Cream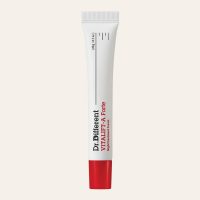 SECOND PLACE:
🇰🇷 Dr. Different – Vitalift-A Forte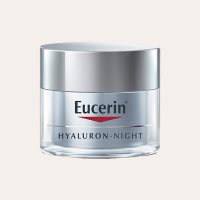 THIRD PLACE:
🇩🇪 Eucerin – Hyaluron Night Cream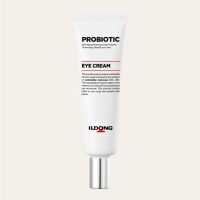 FIRST PLACE:
🇰🇷 First Lab – Probiotic Eye Cream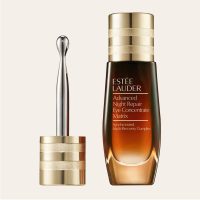 SECOND PLACE:
🇺🇸 Estée Lauder – Advanced Night Repair Eye Concentrate Matrix Synchronized Multi-Recovery Complex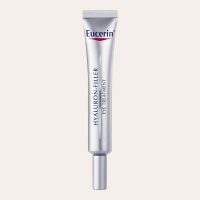 THIRD PLACE:
🇩🇪 Eucerin – Anti-Age Hyaluron-Filler Eye Cream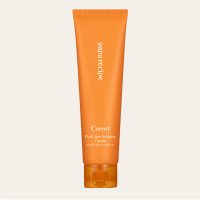 FIRST PLACE:
🇰🇷 Papa Recipe – Carrot Dark Spot Solution Cream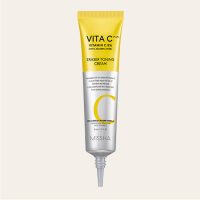 SECOND PLACE:
🇰🇷 Missha – Vita C Plus Eraser Toning Cream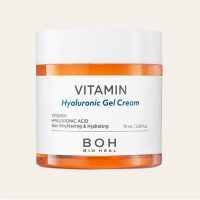 THIRD PLACE:
🇰🇷 Bio Heal BOH – Vitamin Hyaluronic Gel Cream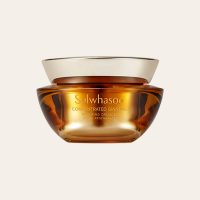 FIRST PLACE:
🇰🇷 Sulwhasoo – NEW Concentrated Ginseng Renewing Cream EX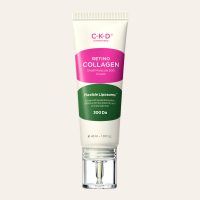 SECOND PLACE:
🇰🇷 CKD Guaranteed – Retino Collagen Small Molecule 300 Cream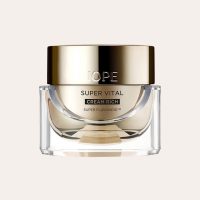 THIRD PLACE:
🇰🇷 IOPE – Super Vital Cream Rich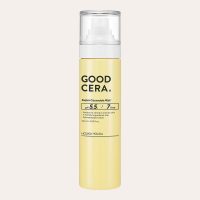 FIRST PLACE:
🇰🇷 Holika Holika – Good Cera Super Ceramide Mist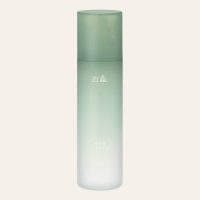 SECOND PLACE:
🇰🇷 Hanyul – Pure Artemisia Fresh Calming Mist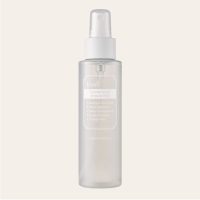 THIRD PLACE:
🇰🇷 Dear, Klairs – Fundamental Ampule Mist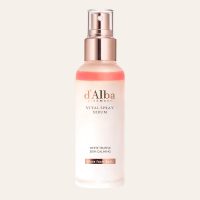 FIRST PLACE:
🇰🇷 d'Alba – White Truffle Vital Spray Serum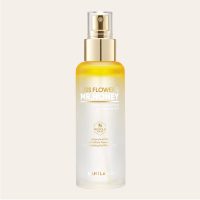 SECOND PLACE:
🇰🇷 Banila Co – Miss Flower & Mr.Honey Propolis Rejuvenating Ampoule Mist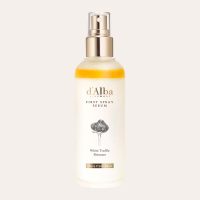 THIRD PLACE:
🇰🇷 d'Alba – White Truffle First Spray Serum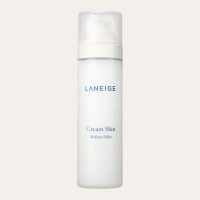 FIRST PLACE:
🇰🇷 Laneige – Cream Skin Mist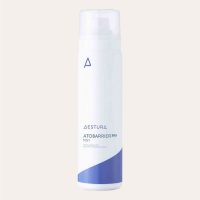 SECOND PLACE:
🇰🇷 Aestura – Atobarrier 365 Cream Mist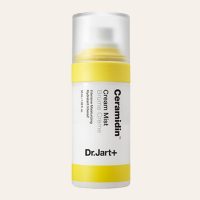 THIRD PLACE:
🇰🇷 Dr. Jart+ – Ceramidin Cream Mist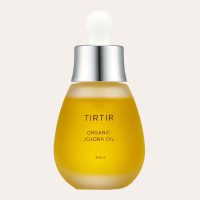 FIRST PLACE:
🇰🇷 Tirtir – Jojoba Oil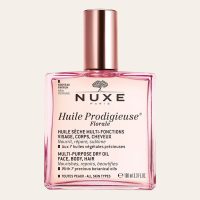 SECOND PLACE:
🇫🇷 Nuxe – Huile Prodigieuse Florale Multi Usage Dry Oil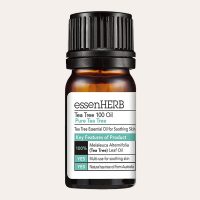 THIRD PLACE:
🇰🇷 Herbloom – Vegan Beauty Face Oil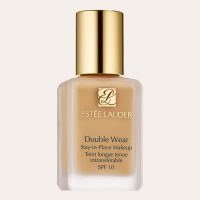 FIRST PLACE:
🇺🇸 Estée Lauder – Double Wear Stay-in-Place Makeup SPF10/PA++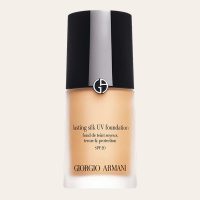 SECOND PLACE:
🇮🇹 Giorgio Armani – Lasting Silk UV Foundation SPF20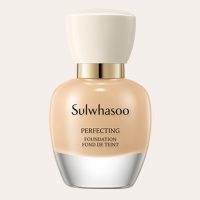 THIRD PLACE:
🇰🇷 Sulwhasoo – Perfecting Foundation SPF17 / PA+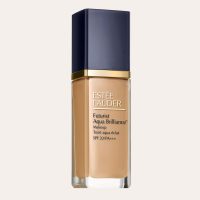 FIRST PLACE:
🇺🇸 Estée Lauder – Futurist Aqua Brilliance Foundation SPF20/PA+++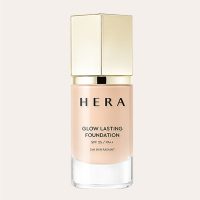 SECOND PLACE:
🇰🇷 Hera – Glow Lasting Foundation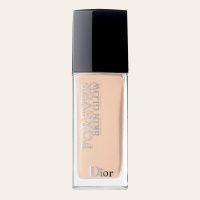 THIRD PLACE:
🇫🇷 Dior – Forever Skin Glow foundation SPF35/PA++
BEST MATTE CUSHION FOUNDATION: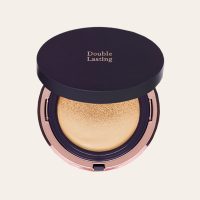 FIRST PLACE:
🇰🇷 Etude – Double Lasting Cushion Matte SPF50+/PA++++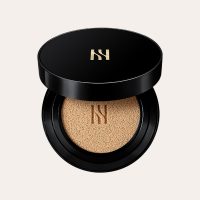 SECOND PLACE:
🇰🇷 Hera – New Black Cushion SPF34/PA++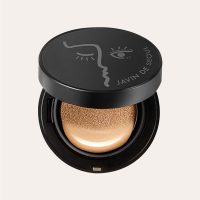 THIRD PLACE:
🇰🇷 Javin De Seoul – Wink Foundation Pact SPF50+/PA+++
BEST GLOW CUSHION FOUNDATION: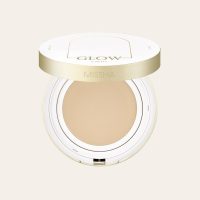 FIRST PLACE:
🇰🇷 Missha – Glow Cushion Light SPF37/PA+++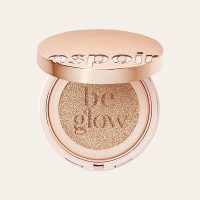 SECOND PLACE:
🇰🇷 Espoir – Pro Tailor Be Glow Cushion All New SPF42/PA++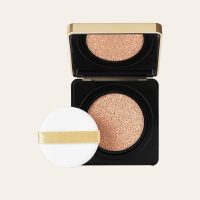 THIRD PLACE:
🇺🇸 Elizabeth Arden – Flawless Finish Cushion Foundation SPF24/PA++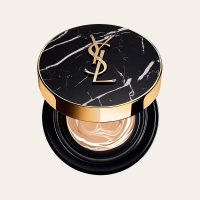 FIRST PLACE:
🇫🇷 Yves Saint Laurent – Encre De Peau Marble Essence Creampact SPF50+/PA+++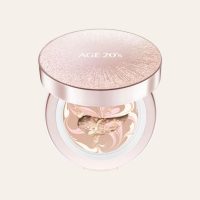 SECOND PLACE:
🇰🇷 Age 20's –All New Essence Cover Pact XF SPF50+/PA+++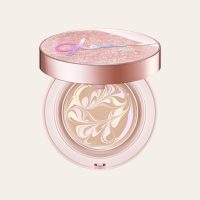 THIRD PLACE:
🇰🇷 Missha – Glow Ampoule Pact SPF50+/PA+++
BEST STICK / CREAM / POWDER FOUNDATION: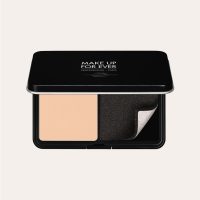 FIRST PLACE:
🇫🇷 Make Up Forever – Matte Velvet Skin Blurring Powder Foundation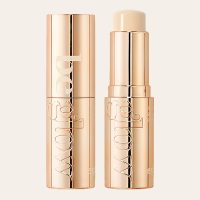 SECOND PLACE:
🇰🇷 Espoir – Pro Tailor Be Glow Stick Foundation SPF42/PA+++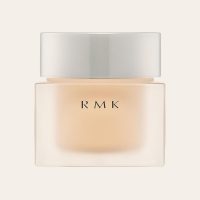 THIRD PLACE:
🇯🇵 RMK – Creamy Foundation EX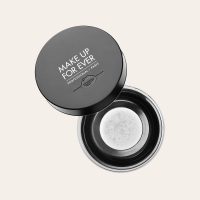 FIRST PLACE:
🇫🇷 Makeup Forever – Ultra HD Loose Powder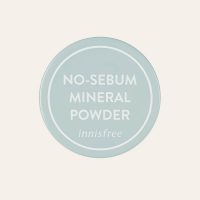 SECOND PLACE:
🇰🇷 Innisfree – No-Sebum Mineral Powder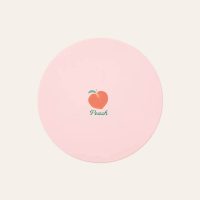 THIRD PLACE:
🇰🇷 Skinfood – Peach Cotton Multi Finish Powder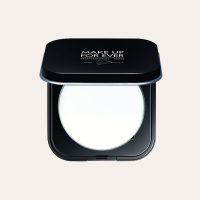 FIRST PLACE:
🇫🇷 Makeup Forever – Ultra HD Pressed Powder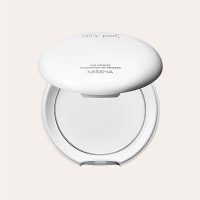 SECOND PLACE:
🇰🇷 Missha – Airy Pot Pressed Powder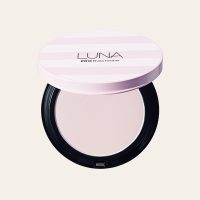 THIRD PLACE:
🇰🇷 Luna – Pro Photo Finisher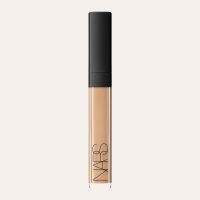 FIRST PLACE:
🇫🇷 NARS – Radiant Creamy Concealer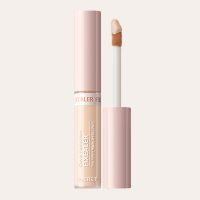 SECOND PLACE:
🇰🇷 The Saem – Cover Perfection Fixealer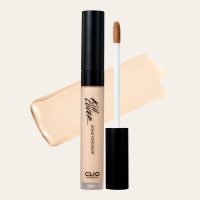 THIRD PLACE:
🇰🇷 Clio – Kill Cover Liquid Concealer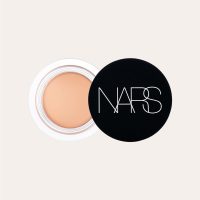 FIRST PLACE:
🇫🇷 NARS – Soft Matte Complete Concealer
SECOND PLACE:
🇯🇵 Canmake – Color Mixing Concealer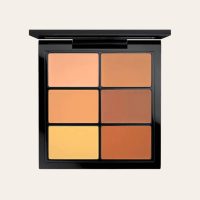 THIRD PLACE:
🇺🇸 Mac – Studio Fix Conceal and Correct Palette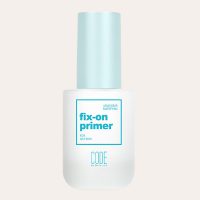 FIRST PLACE:
🇰🇷 Code Glokolor – Fix-On Primer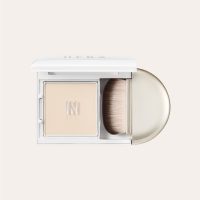 SECOND PLACE:
🇰🇷 Hera – Airy Blur Priming Powder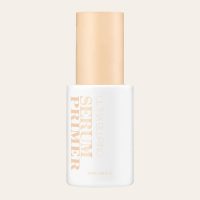 FIRST PLACE:
🇰🇷 SAAT Insight – Ultra Blurring Serum Primer
BEST PORE-MINIMISING PRIMER: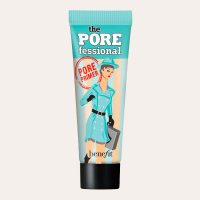 FIRST PLACE:
🇬🇧 Benefit – The POREfessional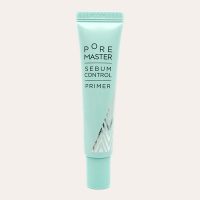 SECOND PLACE:
🇰🇷 Aritaum – Poremaster Sebum Control Primer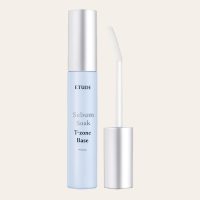 THIRD PLACE:
🇰🇷 Etude – Sebum Soak T-zone Base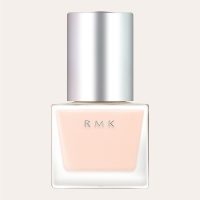 FIRST PLACE:
🇯🇵 RMK – Make-Up Base
SECOND PLACE:
🇺🇸 Mac – Strobe Cream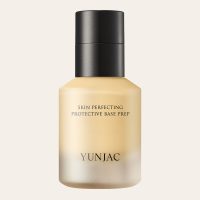 THIRD PLACE:
🇰🇷 Yunjac – Skin Perfecting Protective Base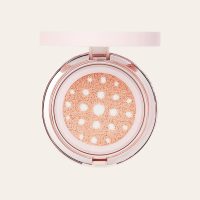 FIRST PLACE:
🇰🇷 Espoir – Water Splash Tone Up Cushion SPF50+/PA+++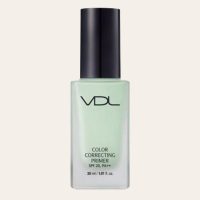 SECOND PLACE:
🇰🇷 VDL – Color Correcting Primer SPF20/PA++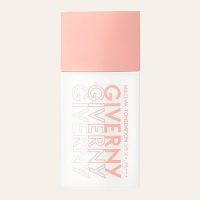 THIRD PLACE:
🇰🇷 Giverny – Milchak Tonedation SPF50+/PA+++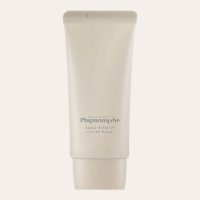 FIRST PLACE:
🇰🇷 Phymongshe – Aqua Blemish Cover Balm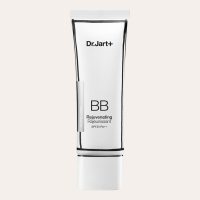 SECOND PLACE:
🇰🇷 Dr. Jart + – Rejuvenating Beauty Balm SPF 35/PA++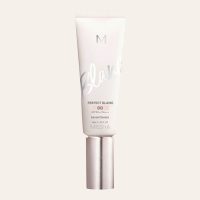 THIRD PLACE:
🇰🇷 Missha – M Perfect Blanc BB Cream SPF50+/PA+++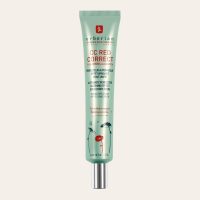 FIRST PLACE:
🇫🇷 Erborian – CC Red Correct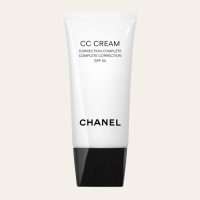 SECOND PLACE:
🇫🇷 Chanel – CC Cream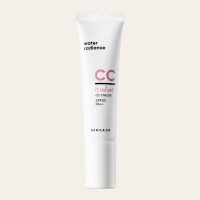 THIRD PLACE:
🇰🇷 Banila Co – It Radiant CC Cream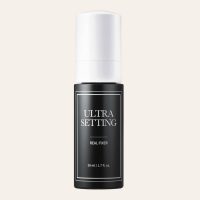 FIRST PLACE:
🇰🇷 Saat Insight – Ultra Setting Real Fixer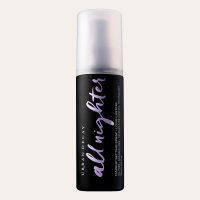 SECOND PLACE:
🇺🇸 Urban Decay – All Nighter Makeup Setting Spray Long Lasting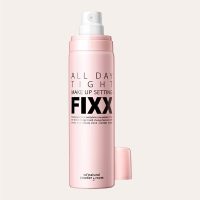 THIRD PLACE:
🇰🇷 So Natural – All Day Tight Make Up Setting Fixer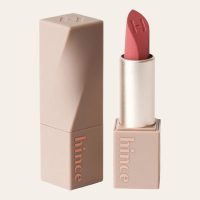 FIRST PLACE:
🇰🇷 Hince – Mood Enhancer Matte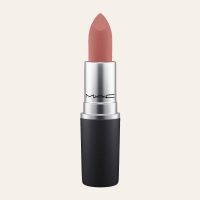 SECOND PLACE:
🇺🇸 Mac – Powder Kiss Lipstick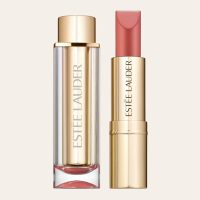 THIRD PLACE:
🇺🇸 Estée Lauder – Pure Color Love Lipstick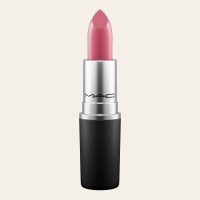 FIRST PLACE:
🇺🇸 Mac – Satin Lipstick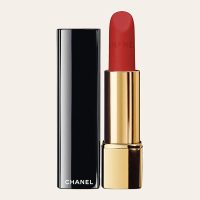 SECOND PLACE:
🇫🇷 Chanel – Rouge Allure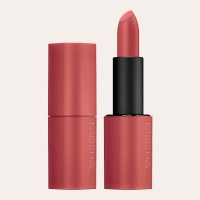 THIRD PLACE:
🇰🇷 Missha – Dare Rouge Velvet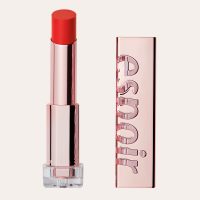 FIRST PLACE:
🇰🇷 Espoir – Lipstick Nowear Shine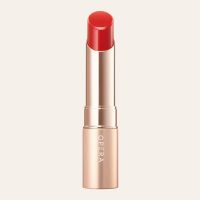 SECOND PLACE:
🇯🇵 Opera – Tint Oil Rouge Lip Tint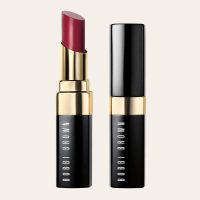 THIRD PLACE:
🇺🇸 Bobbi Brown – Nourishing Lip Color
BEST MATTE / VELVET LIP TINT: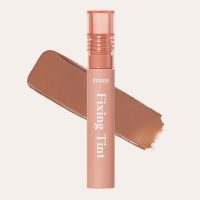 FIRST PLACE:
🇰🇷 Etude – Fixing Tint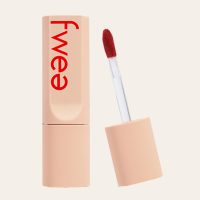 SECOND PLACE:
🇰🇷 Fwee – Tint Suede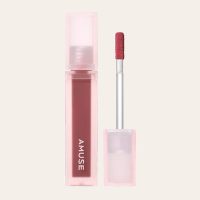 THIRD PLACE:
🇰🇷 Amuse – Dew Tint
BEST GLOSSY / GEL LIP TINT: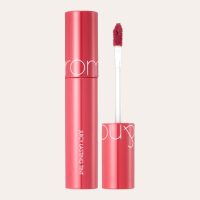 FIRST PLACE:
🇰🇷 Romand – Juicy Lasting Tint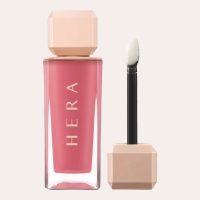 SECOND PLACE:
🇰🇷 Hera – Sensual Spicy Nude Lip Gloss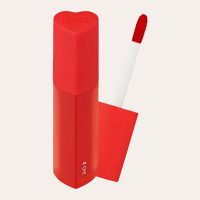 THIRD PLACE:
🇰🇷 Holika Holika – Heart Crush Glow Tint Air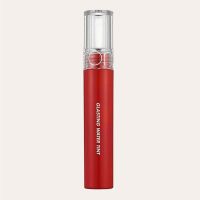 FIRST PLACE:
🇰🇷 Romand – Glasting Water Tint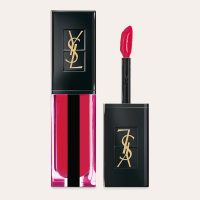 SECOND PLACE:
🇫🇷 Yves Saint Laurent – Vernis À Lèvres Water Stain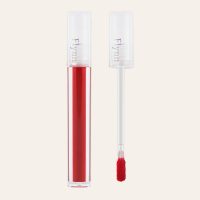 THIRD PLACE:
🇰🇷 Flynn – Stay-In Water Tint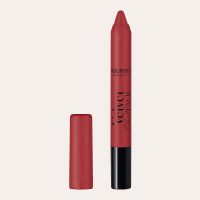 FIRST PLACE:
🇫🇷 Bourjois – Velvet The Pencil Lipstick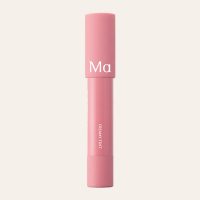 SECOND PLACE:
🇰🇷 Mamonde – Creamy Tint Color Balm Chiffon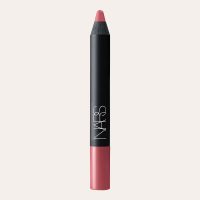 THIRD PLACE:
🇫🇷 Nars – Velvet Matte Lip Pencil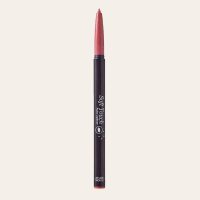 FIRST PLACE:
🇰🇷 Etude – Soft Touch Auto Lip Liner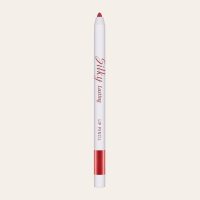 SECOND PLACE:
🇰🇷 Missha – Silky Lasting Lip Pencil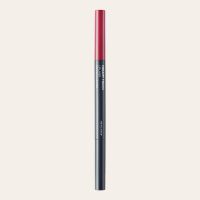 THIRD PLACE:
🇰🇷 The Face Shop – Creamy Touch Lip Liner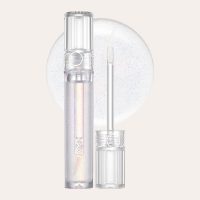 FIRST PLACE:
🇰🇷 Romand – Glasting Water Gloss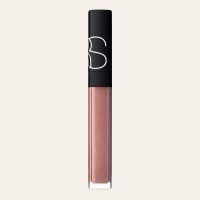 SECOND PLACE:
🇫🇷 Nars – Lip Gloss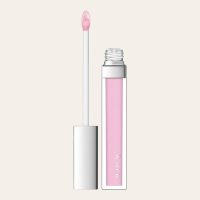 THIRD PLACE:
🇯🇵 RMK – Lip Jelly Gloss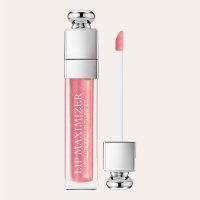 FIRST PLACE:
🇫🇷 Dior – Addict Lip Maximixer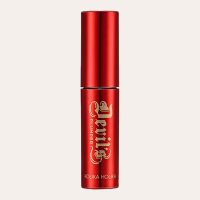 SECOND PLACE:
🇰🇷 Holika Holika – Devil's Plumper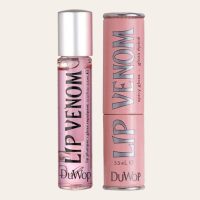 THIRD PLACE:
🇺🇸 DoWop – Lip Venom Original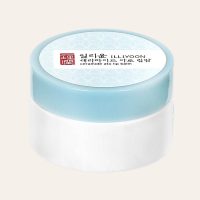 FIRST PLACE:
🇰🇷 Illiyoon – Ceramide Ato Lip Balm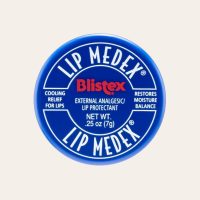 SECOND PLACE:
🇺🇸 Blistex – Lip Medex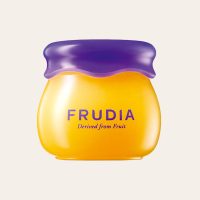 THIRD PLACE:
🇰🇷 Frudia – Blueberry Hydrating Honey Lip Balm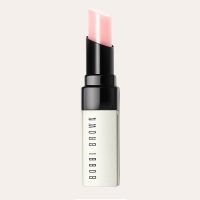 FIRST PLACE:
🇺🇸 Bobbi Brown – Extra Lip Tint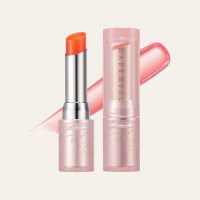 SECOND PLACE:
🇰🇷 Wakemake – Vitamin Watery Tok Tinted Lip Balm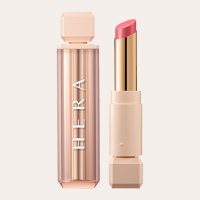 THIRD PLACE:
🇰🇷 Hera – Sensual Spicy Nude Balm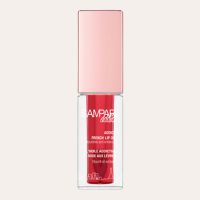 FIRST PLACE:
🇰🇷 Sampar – Addict French Lip Oil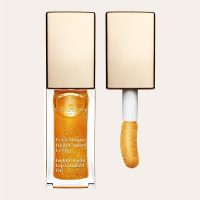 SECOND PLACE:
🇫🇷 Clarins – Instant Light Lip Comfort Oil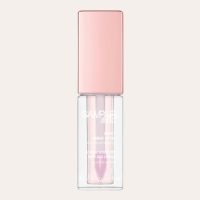 THIRD PLACE:
🇰🇷 Sampar – Addict French Lip Oil Rosehip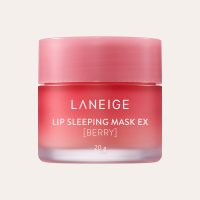 FIRST PLACE:
🇰🇷 Laneige – Lip Sleeping Mask EX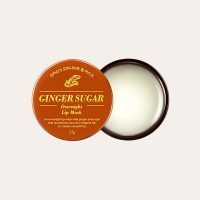 SECOND PLACE:
🇰🇷 Aritaum – Ginger Sugar Overnight Lip Mask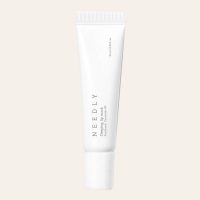 THIRD PLACE:
🇰🇷 Needly – Sleeping Lip Mask
FIRST PLACE:
🇺🇸 Laura Mercier – Matte Eye Color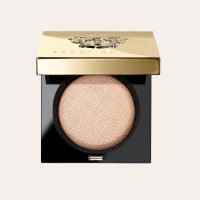 SECOND PLACE:
🇺🇸 Bobbi Brown – Luxe Eyeshadow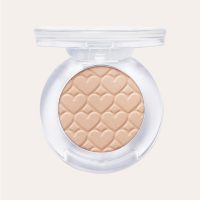 THIRD PLACE:
🇰🇷 Etude – Look At My Eyes Café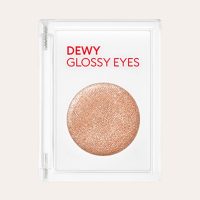 FIRST PLACE:
🇰🇷 Missha – Dewy Glossy Eyes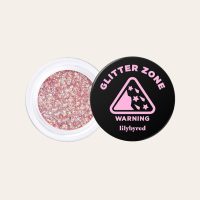 SECOND PLACE:
🇰🇷 Lilybyred – Glitter Zone [#Crash]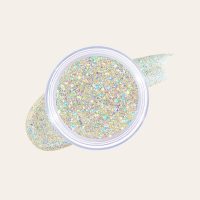 THIRD PLACE:
🇰🇷 Unleashia – Get Loose Glitter Gel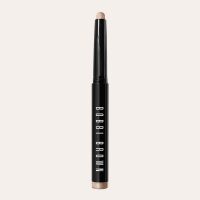 FIRST PLACE:
🇺🇸 Bobbi Brown – Long-Wear Cream Shadow Stick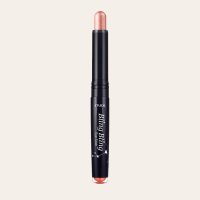 SECOND PLACE:
🇰🇷 Etude – Bling Bling Eye Stick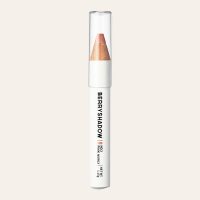 THIRD PLACE:
🇰🇷 Piciberry – Berry Shadow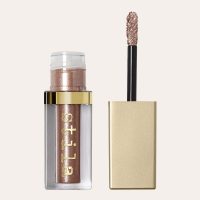 FIRST PLACE:
🇺🇸 Stila – Magnificent Metals Glitter & Glow Liquid Eye Shadow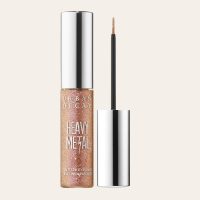 SECOND PLACE:
🇺🇸 Urban Decay – Heavy Metal Glitter Eyeliner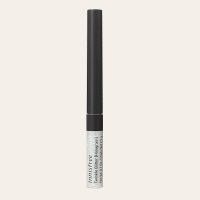 THIRD PLACE:
🇰🇷 Innisfree – Twinkle Glitter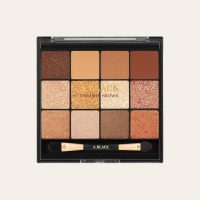 FIRST PLACE:
🇰🇷 A.Black – Glam Change Multi Palette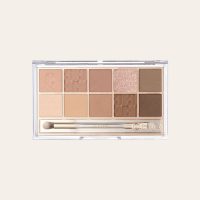 SECOND PLACE:
🇰🇷 Clio – Pro Eye Palette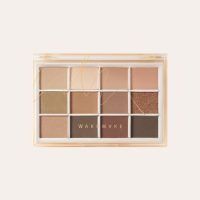 THIRD PLACE:
🇰🇷 Wakemake – Soft Blurring Eye Palette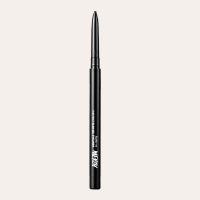 FIRST PLACE:
🇰🇷 Merzy – The First Slim Gel Eyeliner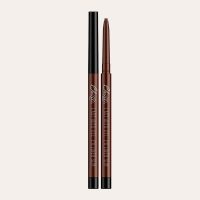 SECOND PLACE:
🇰🇷 Bbia – Last Auto Gel Eyeliner Slim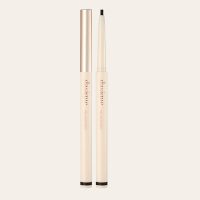 THIRD PLACE:
🇰🇷 Dasique – Slim Gel Eyeliner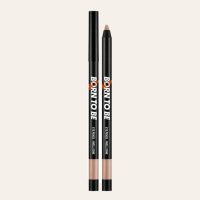 FIRST PLACE:
🇰🇷 A'Pieu – Born To Be Madproof Eye Pencil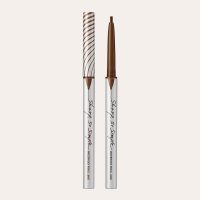 SECOND PLACE:
🇰🇷 Clio – Sharp So Simple Waterproof Pencil Liner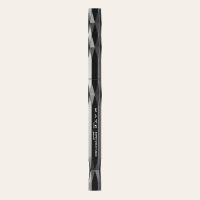 THIRD PLACE:
🇯🇵 Kate – Super Sharp Liner Pencil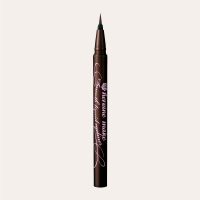 FIRST PLACE:
🇯🇵 Kiss Me – Heroine Make Smooth Liquid Eyeliner Super Keep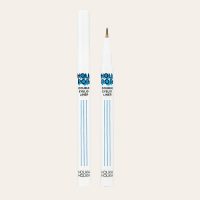 SECOND PLACE:
🇰🇷 Holika Holika – Holi Pop Double Eyelid Liner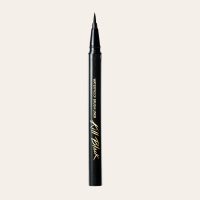 THIRD PLACE:
🇰🇷 Clio – Waterproof Brush Liner XP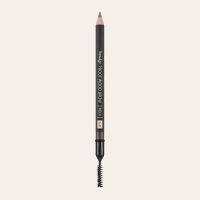 FIRST PLACE:
🇰🇷 Missha – The Style Smudge-Proof Wood Eyebrow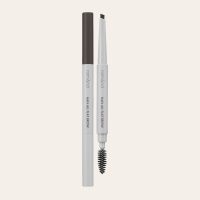 SECOND PLACE:
🇰🇷 Romand – Han All Flat Brow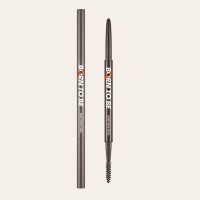 THIRD PLACE:
🇰🇷 A'Pieu – Born To Be Madproof Skinny Brow Pencil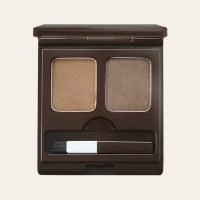 FIRST PLACE:
🇰🇷 Skinfood – Choco Eyebrow Powder Cake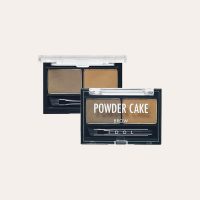 SECOND PLACE:
🇰🇷 Aritaum – Idol Brow Powder Cake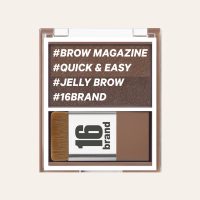 THIRD PLACE:
🇰🇷 16 Brand – Brow Magazine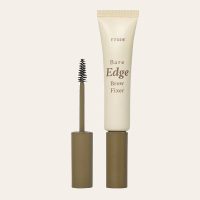 FIRST PLACE:
🇰🇷 Etude – Bare Edge Brow Fixer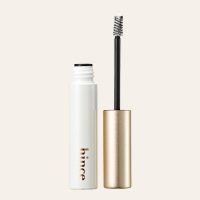 SECOND PLACE:
🇰🇷 Hince – Signature Brow Shaper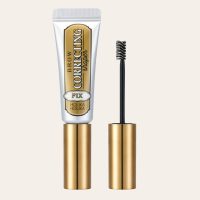 THIRD PLACE:
🇰🇷 Holika Holika – Brow Correcting Shaper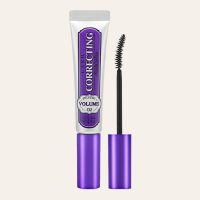 FIRST PLACE:
🇰🇷 Holika Holika – Lash Correcting Mascara [#02 Define Volume]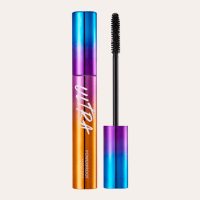 SECOND PLACE:
🇰🇷 Missha – Ultra Powerproof Mascara [Curl Up Volume]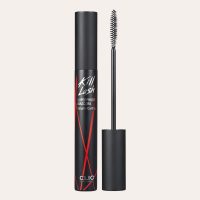 THIRD PLACE:
🇰🇷 Clio – Kill Lash Superproof Mascara [#02 Volume Curling]
BEST LENGTHENING MASCARA: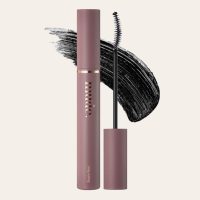 FIRST PLACE:
🇰🇷 Mude – Inspire Longlash Curling Mascara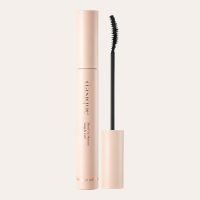 SECOND PLACE:
🇰🇷 Dasique – Mood Up Mascara Long & Curl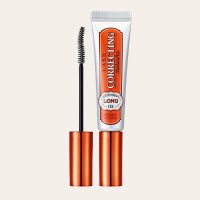 THIRD PLACE:
🇰🇷 Holika Holika – Lash Correcting Mascara [#03 Long Extension]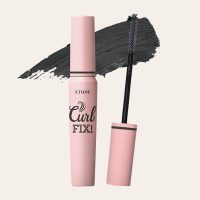 FIRST PLACE:
🇰🇷 Etude – Curl Fix Mascara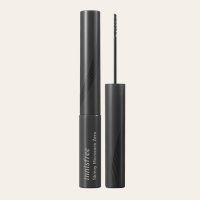 SECOND PLACE:
🇰🇷 Innisfree – Skinny Microcara Zero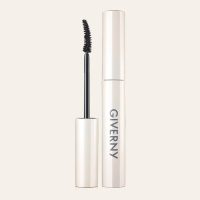 THIRD PLACE:
🇰🇷 Giverny – Milchak Fixing & Curl Mascara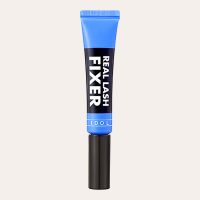 FIRST PLACE:
🇰🇷 Aritaum – Idol Real Lash Fixer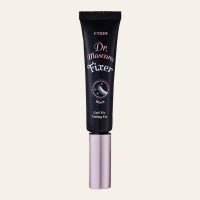 SECOND PLACE:
🇰🇷 Etude – Dr. Mascara Fixer For Perfect Lash [#02 Black]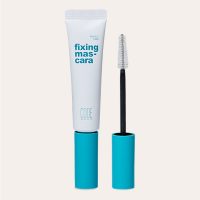 THIRD PLACE:
🇰🇷 Code Glokolor – P. Fixing Mascara Perfect Fixer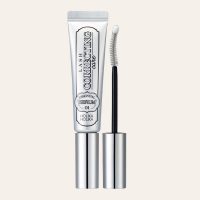 FIRST PLACE:
🇰🇷 Holika Holika – Lash Correcting Care Essential Serum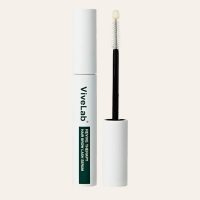 SECOND PLACE:
🇰🇷 Vivelab – Revive Therapy Hair Brow Lash Serum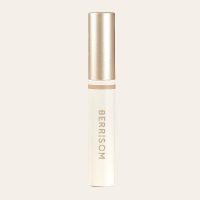 THIRD PLACE:
🇰🇷 Berrisom – Real Me Biothenol Lash Up Ampoule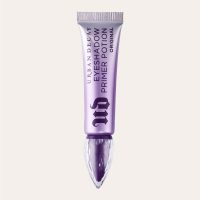 FIRST PLACE:
🇺🇸 Urban Decay – Eyeshadow Primer Potion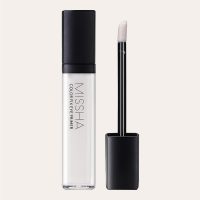 SECOND PLACE:
🇰🇷 Missha – Color Fix Eye Primer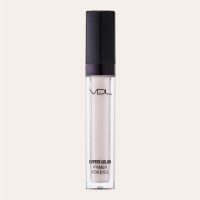 THIRD PLACE:
🇰🇷 VDL – Expert Color Primer For Eyes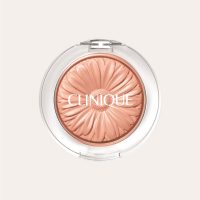 FIRST PLACE:
🇺🇸 Clinique – Cheek Pop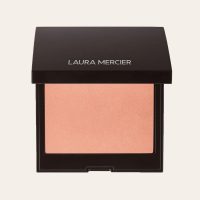 SECOND PLACE:
🇺🇸 Laura Mercier – Blush Color Infusion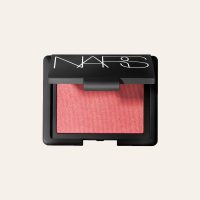 THIRD PLACE:
🇺🇸 Nars – Blush
BEST CREAM / STICK BLUSH: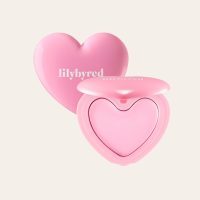 FIRST PLACE:
🇰🇷 Lilybyred – Luv Beam Cheek Balm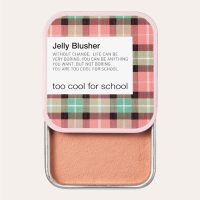 SECOND PLACE:
🇰🇷 Too Cool For School – Check Jelly Blusher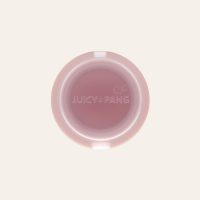 THIRD PLACE:
🇰🇷 A'Pieu – Juicy-Pang Jelly Blusher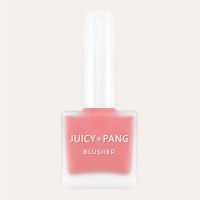 FIRST PLACE:
🇰🇷 A'Pieu – Juicy-Pang Water Blusher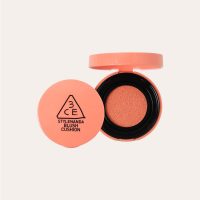 SECOND PLACE:
🇰🇷 3CE- Blush Cushion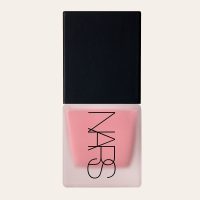 THIRD PLACE:
🇫🇷 Nars – Liquid Blush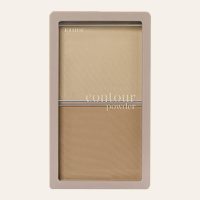 FIRST PLACE:
🇰🇷 Etude – Contour Powder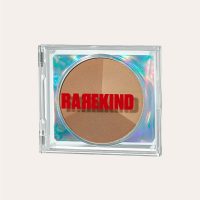 SECOND PLACE:
🇰🇷 Rarekind – Mini Album To Go Shading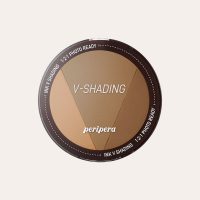 THIRD PLACE:
🇰🇷 Peripera – Ink V Shading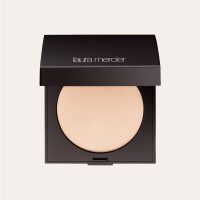 FIRST PLACE:
🇺🇸 Laura Mercier – Matte Radiance Baked Powder Highlighter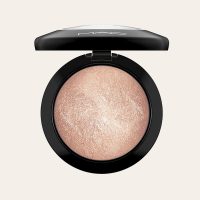 SECOND PLACE:
🇺🇸 Mac – Mineralize Skinfinish Natural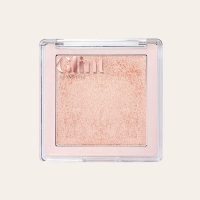 THIRD PLACE:
🇰🇷 Glint by Vdivov – Highlighter
BEST CREAM / STICK HIGHLIGHTER: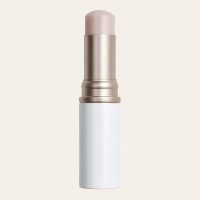 FIRST PLACE:
🇰🇷 Hince – True Dimension Radiance Balm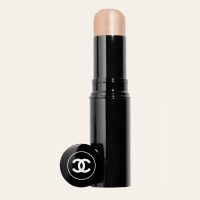 SECOND PLACE:
🇫🇷 Chanel – Baume Essentiel Multi-Use Glow Stick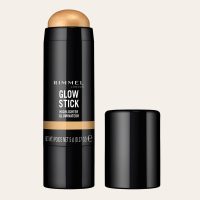 THIRD PLACE:
🇬🇧 Rimmel – Glow Stick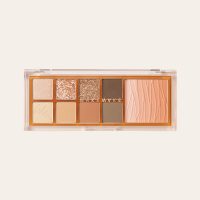 FIRST PLACE:
🇰🇷 Wakemake – Mix Blurring Eye Palette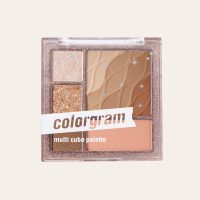 SECOND PLACE:
🇰🇷 Colorgram – Multi Cube Palette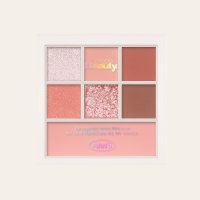 THIRD PLACE:
🇰🇷 AMTS – True Beauty Palette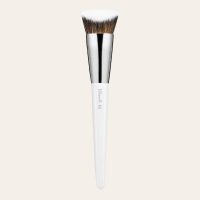 FIRST PLACE:
🇰🇷 Fillimilli – V Cut Foundation Brush 822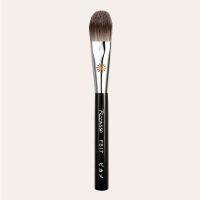 SECOND PLACE:
🇰🇷 Piccasso – FB17 Foundation Brush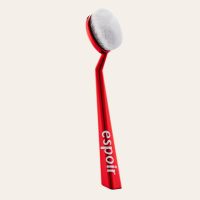 THIRD PLACE:
🇰🇷 Espoir – Super Soft Face Brush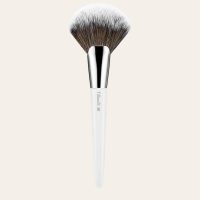 FIRST PLACE:
🇰🇷 Fillimilli – Big Fan Brush 851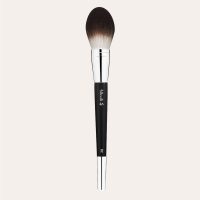 SECOND PLACE:
🇰🇷 Fillimilli – Silky Powder Brush (M) 882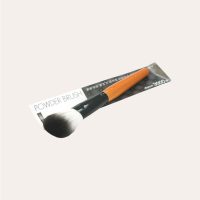 THIRD PLACE:
🇯🇵 Daiso – Powder Brush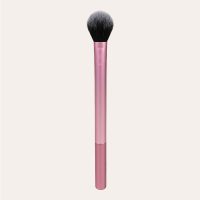 FIRST PLACE:
🇰🇷 Real Techniques – Setting Brush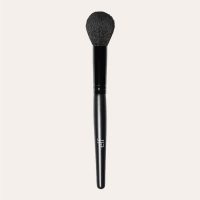 SECOND PLACE:
🇺🇸 Elf Cosmetics – Blush Brush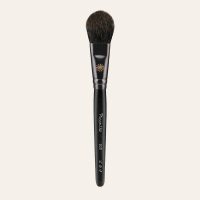 THIRD PLACE:
🇰🇷 Picasso – 108 Blusher Brush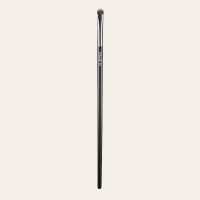 FIRST PLACE:
🇰🇷 Piccasso – 207A Eyeshadow Brush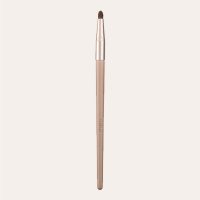 SECOND PLACE:
🇰🇷 Aritaum- Nudnud EY24 Blending Shadow Brush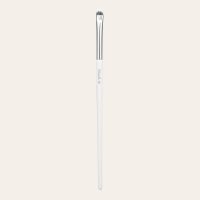 THIRD PLACE:
🇰🇷 Fillimilli – Point Eyeshadow Brush Defining 511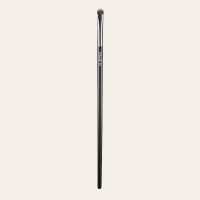 FIRST PLACE:
🇯🇵 Daiso – Gel Brush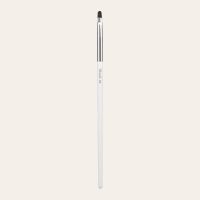 SECOND PLACE:
🇰🇷 Fillimilli – Eyeliner Brush 510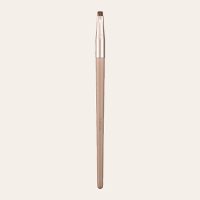 THIRD PLACE:
🇰🇷 Aritaum – Nudnud EY31 Multi Lining Brush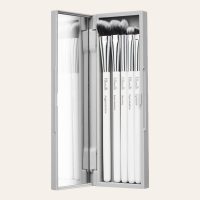 FIRST PLACE:
🇰🇷 Fillimilli – Eye Makeup Brush Set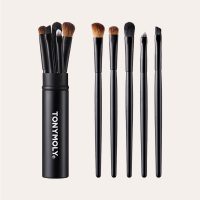 SECOND PLACE:
🇰🇷 TonyMoly – Makeup Brush Set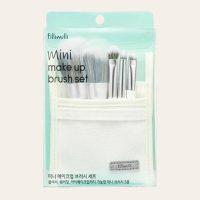 THIRD PLACE:
🇰🇷 Fillimilli – Mini Makeup Brush Set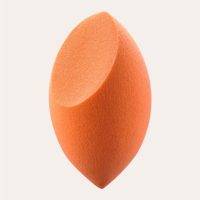 FIRST PLACE:
🇰🇷 Espoir – Skinny Fix Blender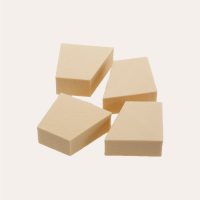 SECOND PLACE:
🇰🇷 Skinfood – Wedge Puff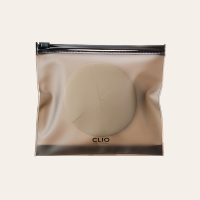 THIRD PLACE:
🇰🇷 Clio – Hydro Makeup Sponge Original (L)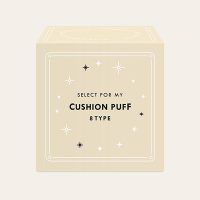 FIRST PLACE:
🇰🇷 Javin De Seoul – Select For My Cushion Puff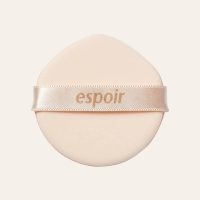 SECOND PLACE:
🇰🇷 Espoir – Soft Touch Air Puff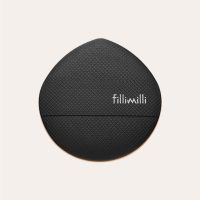 THIRD PLACE:
🇰🇷 Fillimilli – Cushion Pang Pang Puff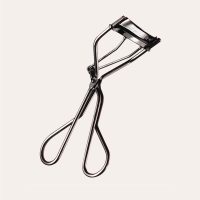 FIRST PLACE:
🇯🇵 Shiseido – Eyelash Curler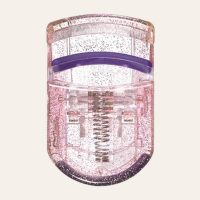 SECOND PLACE:
🇯🇵 Kai – Mini Portable Eyelash Curler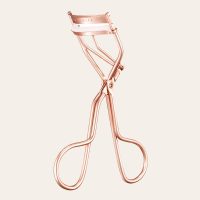 THIRD PLACE:
🇰🇷 Dear Dahlia – Dream Lash Curler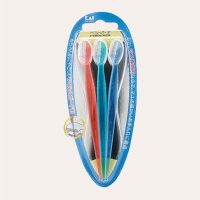 FIRST PLACE:
🇯🇵 Kai – EBR Eyebrow Razors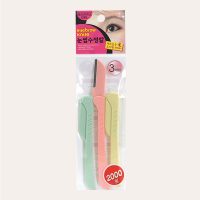 SECOND PLACE:
🇰🇷 Daiso – Eyebrow Razors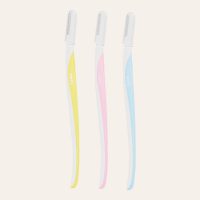 THIRD PLACE:
🇰🇷 Fillimilli – Slim Head Eyebrow Razor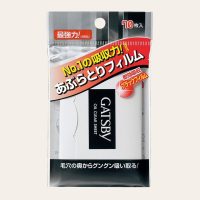 FIRST PLACE:
🇯🇵 Gatsby – Oil Clear Sheet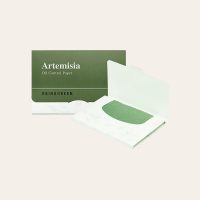 SECOND PLACE:
🇰🇷 Bring Green – Artemisia Oil Control Paper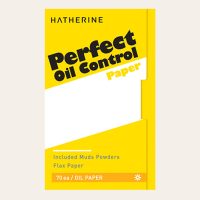 THIRD PLACE:
🇰🇷 Hatherine – Perfect Oil Control Paper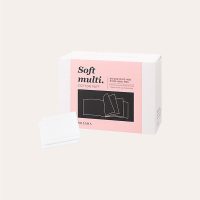 FIRST PLACE:
🇰🇷 Missha – Soft Multi Cotton Puff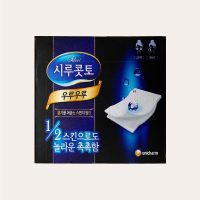 SECOND PLACE:
🇯🇵 Silcot – Uru Uru Cotton Pad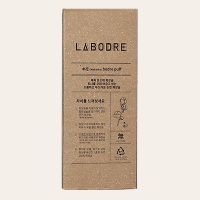 THIRD PLACE:
🇰🇷 Labodre – Mokwha Bodre Puff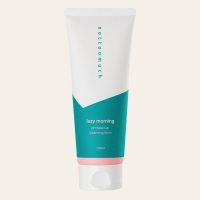 FIRST PLACE:
🇰🇷 NotTooMuch – Lazy Morning pH Balance Cleansing Foam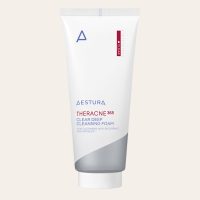 SECOND PLACE:
🇰🇷 Aestura – Theracne 365 Clear Deep Cleansing Foam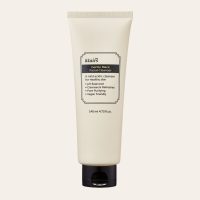 THIRD PLACE:
🇰🇷 Dear, Klairs – Gentle Black Facial Cleanser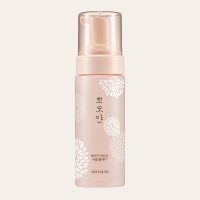 FIRST PLACE:
🇰🇷 Aritaum – Ppooyan Weak pH Bubble Cleanser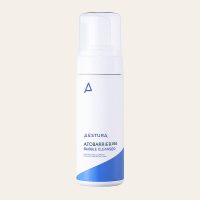 SECOND PLACE:
🇰🇷 Aestura – Atobarrier 365 Bubble Cleanser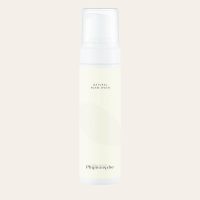 THIRD PLACE:
🇰🇷 Phymongshe – Natural Foam Wash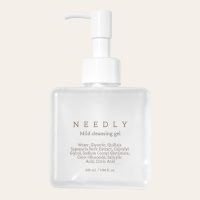 FIRST PLACE:
🇰🇷 Needly – Mild Cleansing Gel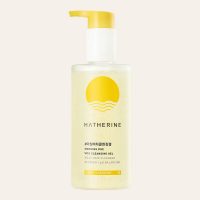 SECOND PLACE:
🇰🇷 Hatherine – Morning Due Vita Cleansing Gel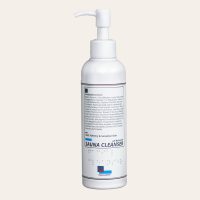 THIRD PLACE:
🇰🇷 Eqqualberry – Ph Balanced Sauna Cleanser
FIRST PLACE:
🇰🇷 Cosme Chef – Heukdango Natural Soap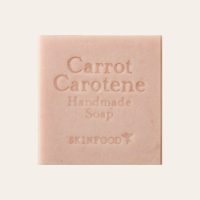 SECOND PLACE:
🇰🇷 Skinfood – Carrot Carotene Handmade Soap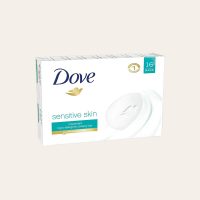 THIRD PLACE:
🇺🇸 Dove – Sensitive Skin Beauty Bar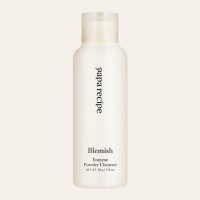 FIRST PLACE:
🇰🇷 Papa Recipe – Blemish Enzyme Powder Cleanser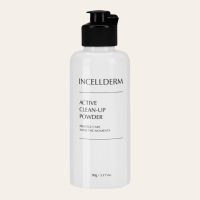 SECOND PLACE:
🇰🇷 Incellderm – Active Clean-up Powder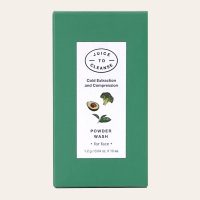 THIRD PLACE:
🇰🇷 Juice to Cleanse – Powder Wash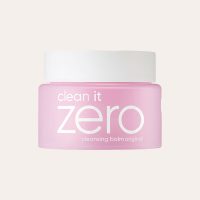 FIRST PLACE:
🇰🇷 Banila Co – Clean it Zero Cleansing Balm Original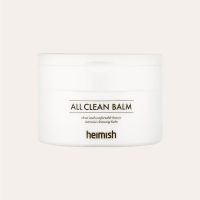 SECOND PLACE:
🇰🇷 Heimish – All Clean Balm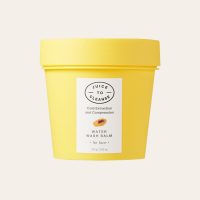 THIRD PLACE:
🇰🇷 Juice to Cleanse – Water Wash Balm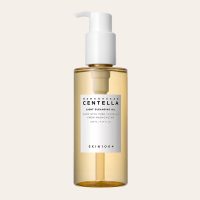 FIRST PLACE:
🇰🇷 Skin1004 -Madagascar Centella Light Cleansing Oil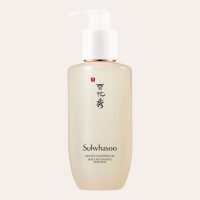 SECOND PLACE:
🇰🇷 Sulwhasoo – Gentle Cleansing Oil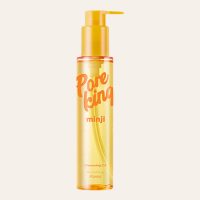 THIRD PLACE:
🇰🇷 A'Pieu – Pore King Minji Cleansing Oil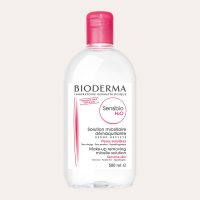 FIRST PLACE:
🇫🇷 Bioderma – Sensibio H2O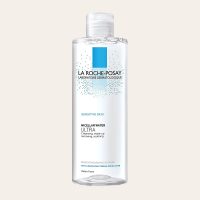 SECOND PLACE:
🇫🇷 La Roche-Posay – Micellar Cleansing Water Ultra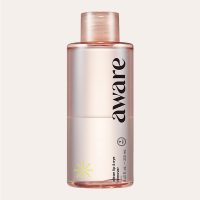 THIRD PLACE:
🇰🇷 Aware – Clean Lip & Eye Remover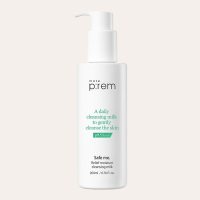 FIRST PLACE:
🇰🇷 Make p:rem – Safe Me. Relief Moisture Cleansing Milk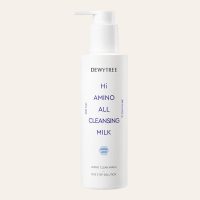 SECOND PLACE:
🇰🇷 Dewytree – Hi Amino All Cleansing Milk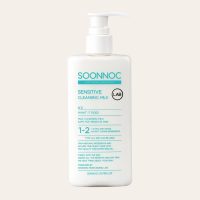 THIRD PLACE:
🇰🇷 Soonnoc – Sensitive Milk Cleanser
BEST MAKE-UP REMOVER WIPES: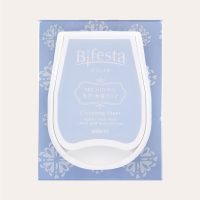 FIRST PLACE:
🇯🇵 Bifesta – Cleansing Sheet Brightening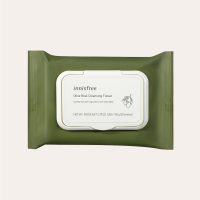 SECOND PLACE:
🇰🇷 Innisfree – Olive Real Cleansing Tissue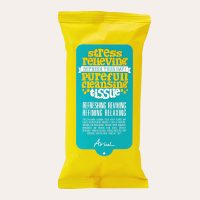 SECOND PLACE:
🇰🇷 Ariul – Stress Relieving Purefull Cleansing Tissue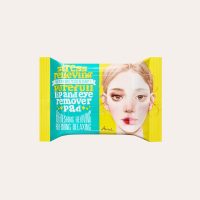 FIRST PLACE:
🇰🇷 Ariul – Relieving Purefull Lip and Eye Remover Pad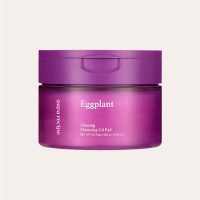 SECOND PLACE:
🇰🇷 Papa Recipe – Eggplant Clearing Cleansing Oil Pad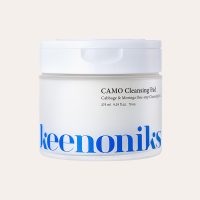 THIRD PLACE:
🇰🇷 Keenoniks – CAMO Cleansing Pad
BEST LIP AND EYE REMOVER: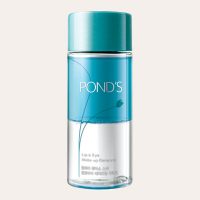 FIRST PLACE:
🇺🇸 Pond's – Clear Face Spa Lip&Eye Make-up Remover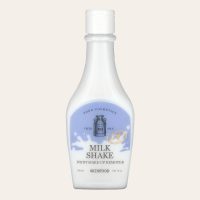 SECOND PLACE:
🇰🇷 Skinfood – Milk Shake Point Make-Up Remover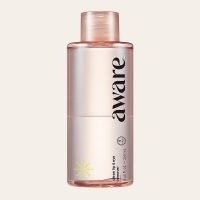 THIRD PLACE:
🇰🇷 Aware – Clean Lip & Eye Remover
FIRST PLACE:
🇯🇵 Kiss Me – Heroine Make Speedy Mascara Remover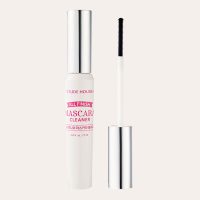 SECOND PLACE:
🇰🇷 Etude – All Finish Mascara Cleaner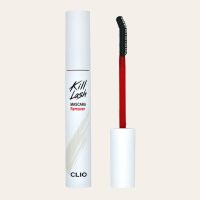 THIRD PLACE:
🇰🇷 Clio – Kill Lash Mascara Remover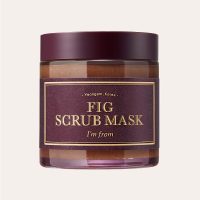 FIRST PLACE:
🇰🇷 I'm From – Fig Scrub Mask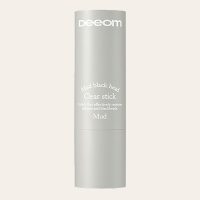 SECOND PLACE:
🇰🇷 Deeom – Mud Black Head Clear Stick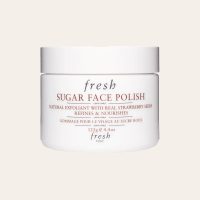 THIRD PLACE:
🇺🇸 Fresh – Sugar Face Polish Exfoliator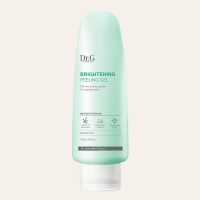 FIRST PLACE:
🇰🇷 Dr. G – Brightening Peeling Gel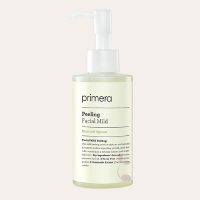 SECOND PLACE:
🇰🇷 Primera – Facial Mild Peeling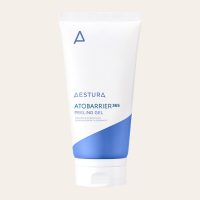 THIRD PLACE:
🇰🇷 Aestura – Atobarrier 365 Peeling Gel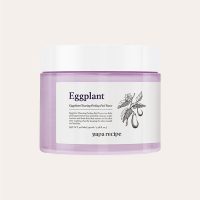 FIRST PLACE:
🇰🇷 Papa Recipe- Eggplant Clearing Peeling Pad Toner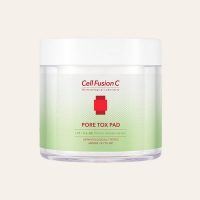 SECOND PLACE:
🇰🇷 Cell Fusion C – Pore Tox Pad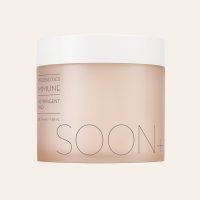 THIRD PLACE:
🇰🇷 Soon+ – Probiotics Mmune Astringent Pad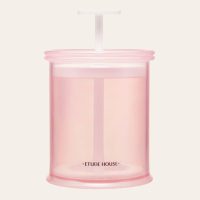 FIRST PLACE:
🇰🇷 Etude – My Beauty Tool Bubble Maker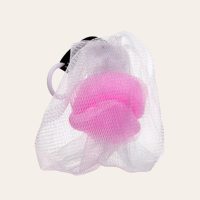 SECOND PLACE:
🇰🇷 Sidmool – Bubble Maker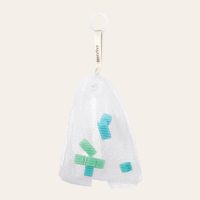 THIRD PLACE:
🇰🇷 Innisfree – Beauty Tool Creamy Bubble Maker
BEST HYDRATING SHEET MASK:
FIRST PLACE:
🇰🇷 Mediheal – Watermide Hydrop Essential Mask REX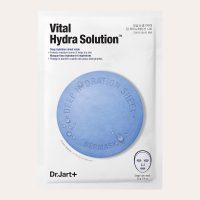 SECOND PLACE:
🇰🇷 Dr. Jart+ – Vital Hydra Solution Mask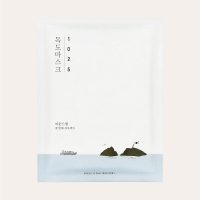 THIRD PLACE:
🇰🇷 Round Lab – 1025 Dokdo Mask
BEST MOISTURISING SHEET MASK: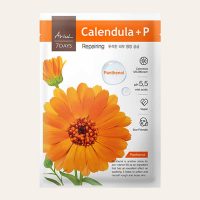 FIRST PLACE:
🇰🇷 Ariul – 7 Days Calendula + P Repairing Mask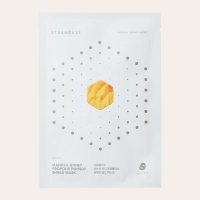 SECOND PLACE:
🇰🇷 Steambase – Manuka Honey Propolis Perfect Shield Mask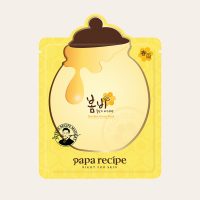 THIRD PLACE:
🇰🇷 Papa Recipe – Bombee Honey Mask
BEST SOOTHING SHEET MASK: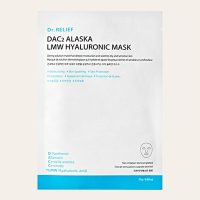 FIRST PLACE:
🇰🇷 Dr.Relief – DAC2 Alaska LMW Hyaluronic Mask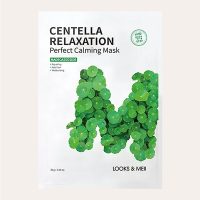 SECOND PLACE:
🇰🇷 Looks & Meii – Centella Relaxation Perfect Calming Mask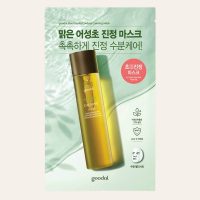 THIRD PLACE:
🇰🇷 Goodal – Houttuynia Cordata Calming Mask
BEST PORE-CARE SHEET MASK: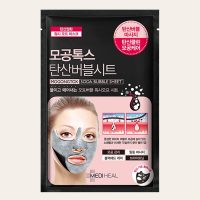 FIRST PLACE:
🇰🇷 Mediheal – Mogongtox Soda Bubble Sheet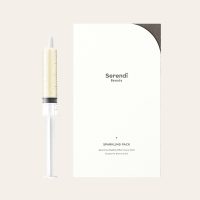 SECOND PLACE:
🇰🇷 Serendi Beauty – Sparkling Pack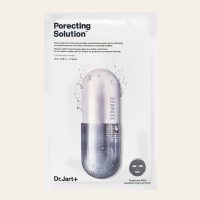 THIRD PLACE:
🇰🇷 Dr.Jart+ – Dermask™ Ultra Jet Porecting Solution
BEST BRIGHTENING SHEET MASK: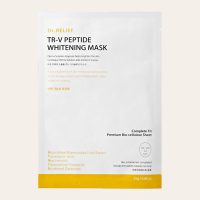 FIRST PLACE:
🇰🇷 Dr.Relief – TR-V Peptide Whitening Mask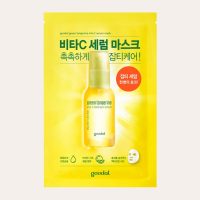 SECOND PLACE:
🇰🇷 Goodal – Green Tangerine Vita C Dark Spot Serum Mask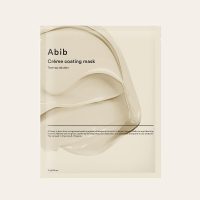 THIRD PLACE:
🇰🇷 Abib – Creme Coating Mask
BEST ANTI-AGING SHEET MASK: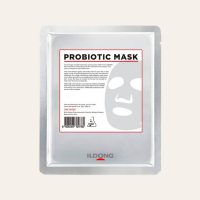 FIRST PLACE:
🇰🇷 First Lab – Probiotic Mask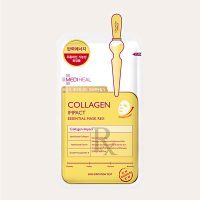 SECOND PLACE:
🇰🇷 Mediheal – Collagen Impact Essential Mask REX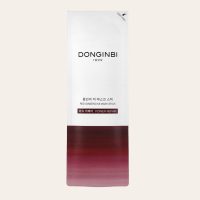 THIRD PLACE:
🇰🇷 Donginbi – Red Ginseng Mi Mask Stick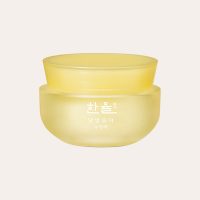 FIRST PLACE:
🇰🇷 Hanyul – Yuja Sleeping Mask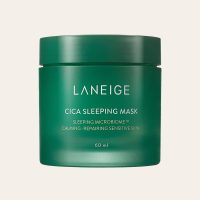 SECOND PLACE:
🇰🇷 Laneige – Cica Sleeping Mask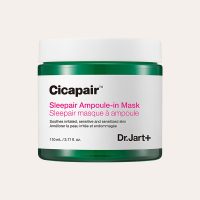 THIRD PLACE:
🇰🇷 Dr. Jart+ – Cicapair Sleepair Ampoule-In Mask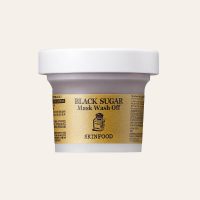 FIRST PLACE:
🇰🇷 Skinfood – Black Sugar Mask Wash Off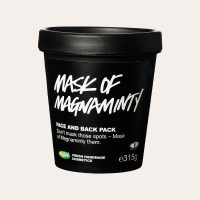 SECOND PLACE:
🇬🇧 Lush – Mask of Magnaminty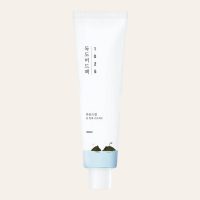 THIRD PLACE:
🇰🇷 Round Lab – 1025 Dokdo Mud Pack
BEST PEEL-OFF / MODELLING MASK: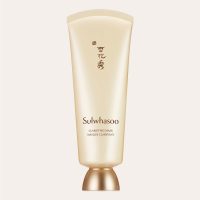 FIRST PLACE:
🇰🇷 Sulwhasoo – Clarifying Mask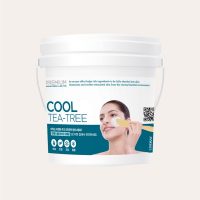 SECOND PLACE:
🇰🇷 Lindsay – Premium Cool Tea Tree Modeling Mask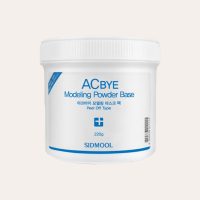 THIRD PLACE:
🇰🇷 Sidmool – ACbye Modeling Powder Base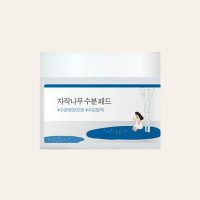 FIRST PLACE:
🇰🇷 Round Lab – 1025 Dokdo Pad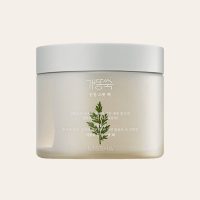 SECOND PLACE:
🇰🇷 Missha – Time Revolution Artemisia Calming Point Masks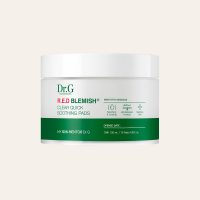 THIRD PLACE:
🇰🇷 Dr. G – R.E.D Blemish Clear Soothing Pads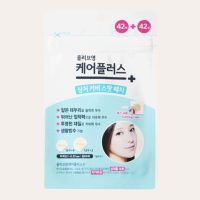 FIRST PLACE:
🇰🇷 Olive Young – Care Plus Spot Patch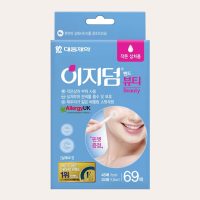 SECOND PLACE:
🇰🇷 Easyderm Beauty – Easyderm Beauty 69 Patches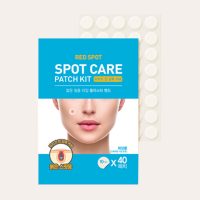 THIRD PLACE:
🇰🇷 Hatherine – Spot Care Patch Kit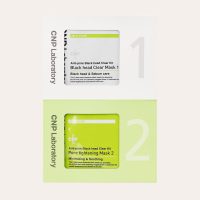 FIRST PLACE:
🇰🇷 CNP Laboratory – Anti-pore Black head Clear Kit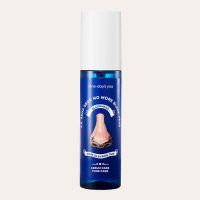 SECOND PLACE:
🇰🇷 One-day's You – P.Z. Ssoc Ssoc No More Blackhead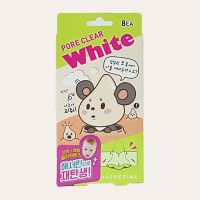 THIRD PLACE:
🇰🇷 Hatherine – Pore Clear White Nose Pack
FIRST PLACE:
🇰🇷 Round Lab – Birch Juice Moisturizing Sun Cream SPF50+/PA++++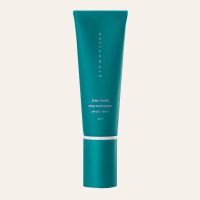 SECOND PLACE:
🇰🇷 Nottoomuch – Stay Moist Cica Suncream SPF 50+/PA+++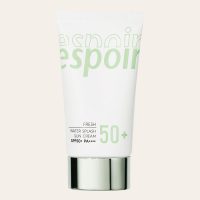 THIRD PLACE:
🇰🇷 Espoir – Water Splash Sun Cream Fresh SPF50+/PA++++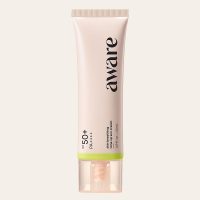 FIRST PLACE:
🇰🇷 Aware – Skin Breathing Tone Up Sun Cream SPF50+/PA++++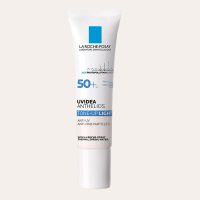 SECOND PLACE:
🇫🇷 La Roche-Posay – Uvidea XL Tone-Up Light Cream SPF50+/PA++++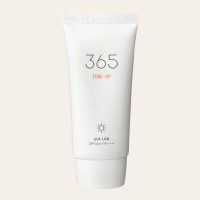 THIRD PLACE:
🇰🇷 Round Lab – 365 Tone-Up Sun Cream SPF 50+/PA+++
BEST WATERPROOF SUNSCREEN: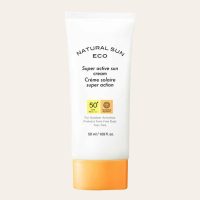 FIRST PLACE:
🇰🇷 The Face Shop – Natural Sun Eco Super Active Sun cream SPF50+/PA++++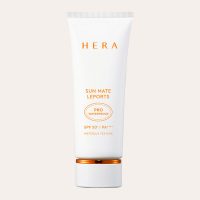 SECOND PLACE:
🇰🇷 Hera – Sun Mate Leports Pro SPF50+/PA++++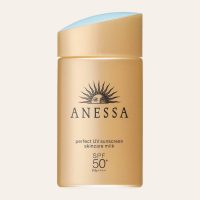 THIRD PLACE:
🇯🇵 Anessa – Perfect UV Skincare Milk A SPF50+/PA++++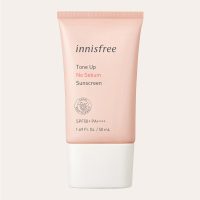 FIRST PLACE:
🇰🇷 Innisfree – Tone Up No Sebum Sunscreen SPF50+/PA++++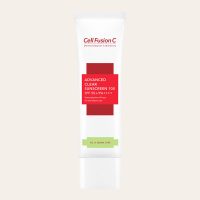 SECOND PLACE:
🇰🇷 Cell Fusion C – Advanced Clear Sunscreen 100 SPF50+/PA++++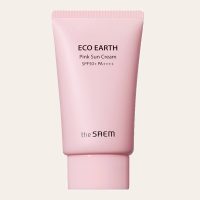 THIRD PLACE:
🇰🇷 The Saem – Eco Earth Pink Sun Cream SPF50+/PA++++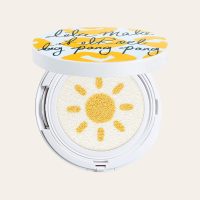 FIRST PLACE:
🇰🇷 Elroel – PangPang Mini Sun Cushion SPF50+/PA+++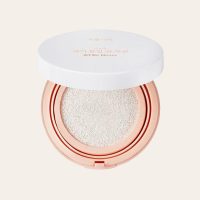 SECOND PLACE:
🇰🇷 Shingmulnara – Oxygen Water Tone Up Sun Cushion SPF50+/PA++++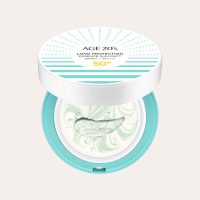 THIRD PLACE:
🇰🇷 Age 20's – Long Protection Essence Sun Pact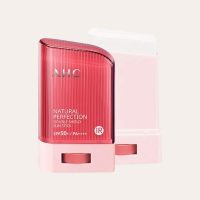 FIRST PLACE:
🇰🇷 AHC – Natural Perfection Double Shield Sun Stick Pink SPF50+/PA++++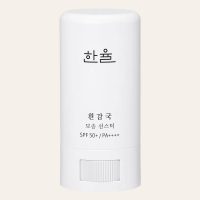 SECOND PLACE:
🇰🇷 Hanyul – White Chrysanthemum Matte Sunscreen Stick SPF50+/PA++++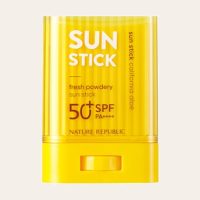 THIRD PLACE:
🇰🇷 Nature Republic – California Aloe Fresh Powdery Sun Stick SPF50+/PA++++
BEST SUN ESSENCE / SERUM: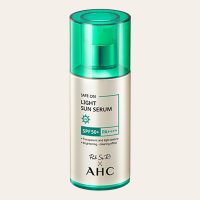 FIRST PLACE:
🇰🇷 AHC – Safe On Light Sun Serum SPF50+/PA++++
SECOND PLACE:
🇰🇷 Dr.G – Green Mild Up Sun Essence SPF50+/PA++++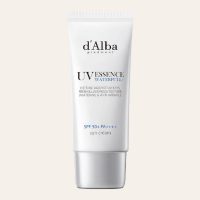 THIRD PLACE:
🇰🇷 d'Alba – Waterfull Essence Sun Cream SPF50+/PA++++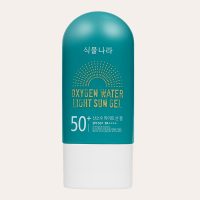 FIRST PLACE:
🇰🇷 Shingmulnara – Oxygen Water Light Sun Gel SPF50+/PA++++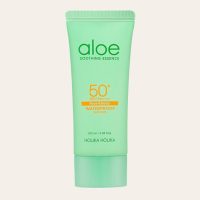 SECOND PLACE:
🇰🇷 Holika Holika – Aloe Waterproof Sun Gel SPF50+/PA++++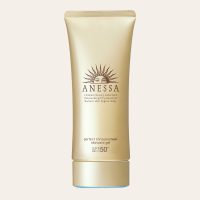 THIRD PLACE:
🇯🇵 Anessa – Perfect UV Sunscreen Skincare Gel SPF50+/PA++++
BEST MAKE-UP BASE SUNSCREEN: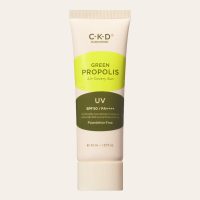 FIRST PLACE:
🇰🇷 CKD Guaranteed – Green Propolis All-Covery Sun SPF50+/PA++++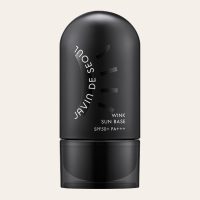 SECOND PLACE:
🇰🇷 Javin De Seoul – Wink Sun Base SPF50+/PA+++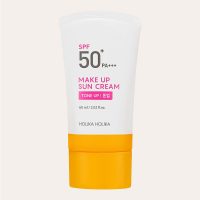 THIRD PLACE:
🇰🇷 Holika Holika – Make Up Sun Cream SPF50+/PA+++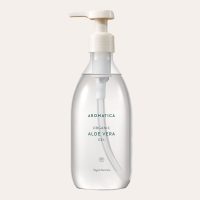 FIRST PLACE:
🇰🇷 Aromatica – Organic Aloe Vera Gel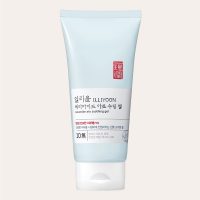 SECOND PLACE:
🇰🇷 Illiyoon – Ceramide Ato Soothing Gel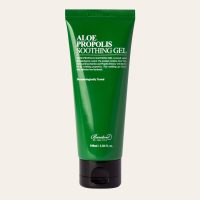 THIRD PLACE:
🇰🇷 Benton – Aloe Propolis Soothing Gel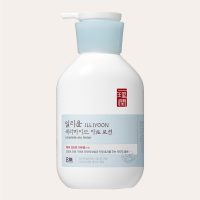 FIRST PLACE:
🇰🇷 Illiyoon – Ceramide Ato Lotion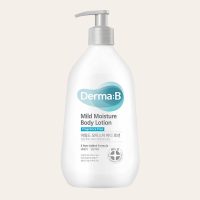 SECOND PLACE:
🇰🇷 Derma:B – Mild Moisture Body Lotion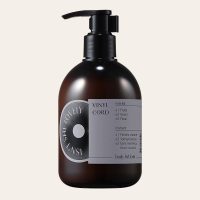 THIRD PLACE:
🇰🇷 Aritaum – Vinyl Cord Body Lotion [#01 Isn't She Lovely]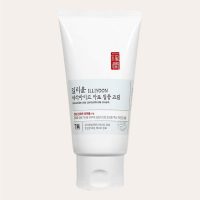 FIRST PLACE:
🇰🇷 Illiyoon – Ceramide Ato Concentrate Cream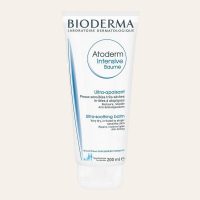 SECOND PLACE:
🇫🇷 Bioderma – Atoderm PP Baume
THIRD PLACE:
🇺🇸 Elizabeth Arden – Green Tea Honey Drops Body Cream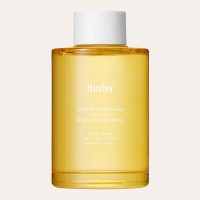 FIRST PLACE:
🇰🇷 Huxley – Body Oil Moroccan Gardener
SECOND PLACE:
🇰🇷 Derma:B – Daily Moisture Body Oil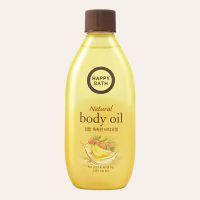 THIRD PLACE:
🇰🇷 Happy Bath – Real Moisture Body Oil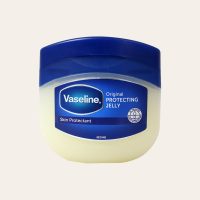 FIRST PLACE:
🇺🇸 Vaseline – Original Protecting Jelly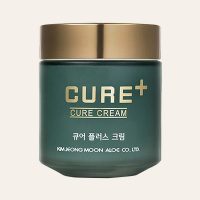 SECOND PLACE:
🇰🇷 Kim Jeong Moon Aloe – Cure Plus Cream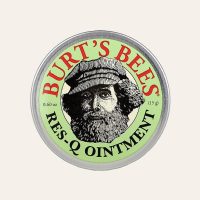 THIRD PLACE:
🇺🇸 Burt's Bees – Res-Q Ointment
FIRST PLACE:
🇰🇷 Parnell – Cicamanu pH Balanced Body Mist