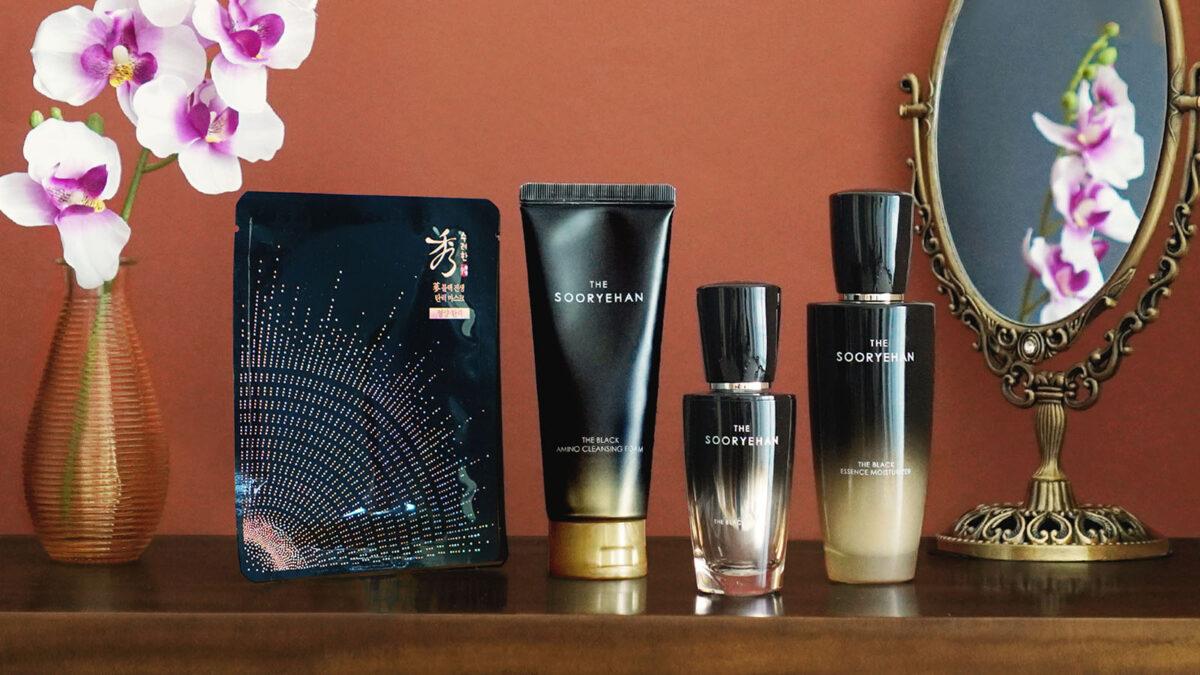 Anti-Aging Korean Skincare Routine Fusing Tradition & Innovation: The Black Line from Sooryehan (AD)
Step into the world of Sooryehan's "The Black" line, an innovative anti-aging Korean skincare range that masterfully fuses tradition and biotechnology to deliver visible results. In this article, we'll explore the unique blend of time-honored Korean herbal wisdom and cutting-edge science at the heart of Sooryehan's "The Black" line.

The post was kindly sponsored by Sooryehan, but I purchased these products myself before and have used them for over 1 year. I previously recommended "The Black Serum" in non-sponsored content.
⬥ Get 15% off Sooryehan's products
You can find all products in this video on Sooryehan's official store on Amazon US. When you use my exclusive code ODILEMLG you will receive a 15% discount. The discount code can be used only on Amazon US, and applies to all brands from the LG Beauty storefront, including Sooryehan.
The code should be used during checkout and can be combined with other coupons. The code can be used only 1 time by 1 account (1 redemption per person).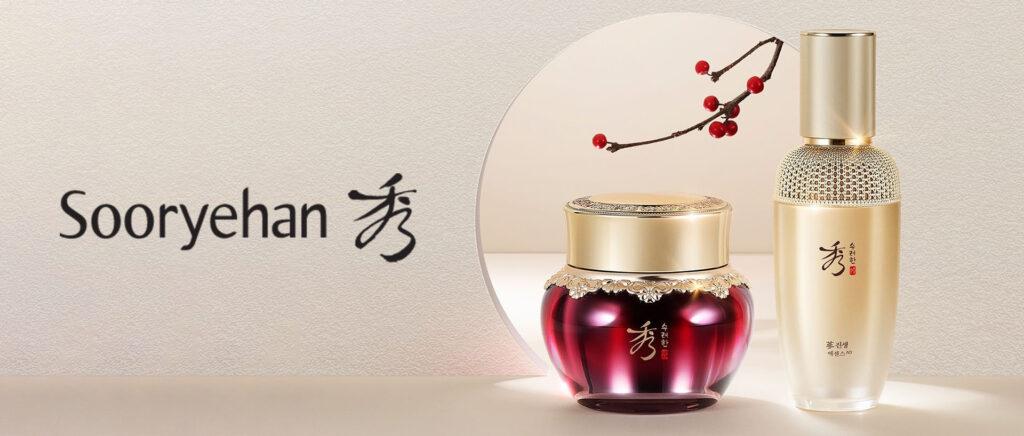 Sooryehan (수려한) is a premium Korean skincare brand that blends together classic remedies borrowed from Traditional Korean Medicine with cutting-edge technologies.
Traditional Korean Medicine, also known as Hanbang (한방), is a branch of Oriental Medicine that is unique to Korea and if you'd like to learn more about it, you can refer to the comprehensive guide on Hanbang and Traditional Korean Skincare available on this website.
The brand was created by LG Household & Health Care, the biggest beauty conglomerate in South Korea and the owners of the "Whoo Oriental Medicine Skin Science Research Center" ("후 한방 피부과학연구소"), the first research centre in Korea dedicated to researching cosmetic applications of Traditional Korean Medicine remedies.
The Research Center was opened on the premises of LG H&H's Daejeon Research Institute (LG생활건강 대전R&D캠퍼스) and consists of two teams: an Oriental Medicine Research Team and a Fermentation Efficacy Development Team.
Sooryehan's "The Black" line is an anti-aging skincare line crafted by LG's research team and combines Traditional remedies with the latest advances in biotechnology.
⬥ Black Exosome™ and "Black Yeast™
The key ingredient of the Black line is Black Exosome™, a proprietary ingredient developed by LG and based on their research on Cymbidium Orchids.
Cymbidium Orchids (난화, 蘭花) are evergreen flowers that are highly regarded in Oriental Medicine for their ability to adapt to challenging environments. They are native to the foothills of the Himalayas and since they continue blooming even in freezing temperatures, these flowers are considered prime examples of longevity and resilience.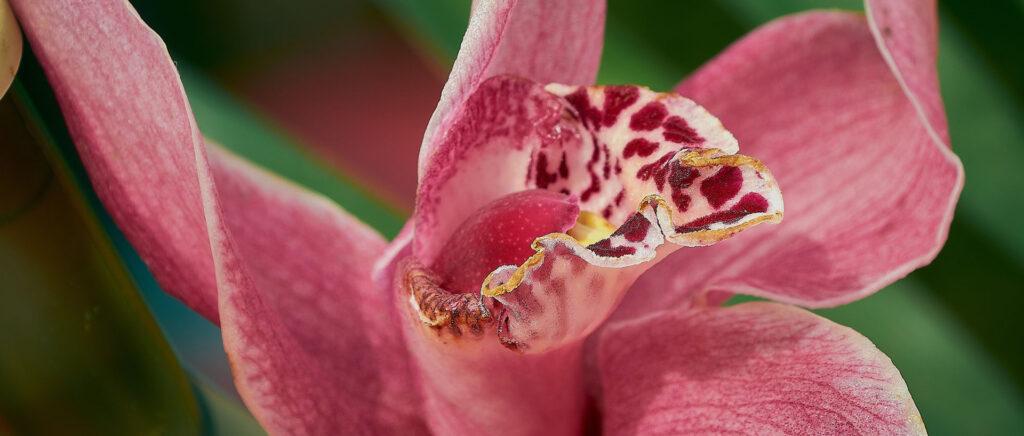 After many years of research, LG identified the secret behind this extraordinary resilience: a bacterial strain known as "Black Yeast™" that is naturally found on the petals of the plant.
As a skincare ingredient, "Black Yeast™" is known to plump and tighten skin, giving your skin a smoother and more youthful appearance.
For starters the ingredient is rich in Polysaccharides, which are sugar molecules that are naturally found on the surface of skin. Polysaccharides are widely used in skincare because when they're applied to the skin, they're very effective in hydrating skin and preventing moisture loss and this makes skin appear smoother and visibly more supple.
"Black Yeast™" was also shown to act as a stable carrier for active ingredients, meaning it's going to help deliver the active ingredients of a skincare product where they need to go.
Lastly, "Black Yeast™" also contains Pullulan, a polymer with film-forming properties that provides a visible skin lifting effect from the first application.
To enhance the absorption of this powerful ingredient, LG combined "Black Yeast™" with exosome technology.
Exosomes are considered a next-generation delivery system that help preserve the effectiveness of the active ingredients of a skincare product and deliver them exactly where they are most needed.
Exosomes are defined as nanosized extracellular vesicles secreted by cells of living organisms. They were originally discovered 30 years ago and at first it was believed their main function was simply removing waste products from cells. It's only in 2015 that we discovered that they play a key role in cell to cell communication.
In simple terms, you can think of exosomes as some sort of intercellular mail system.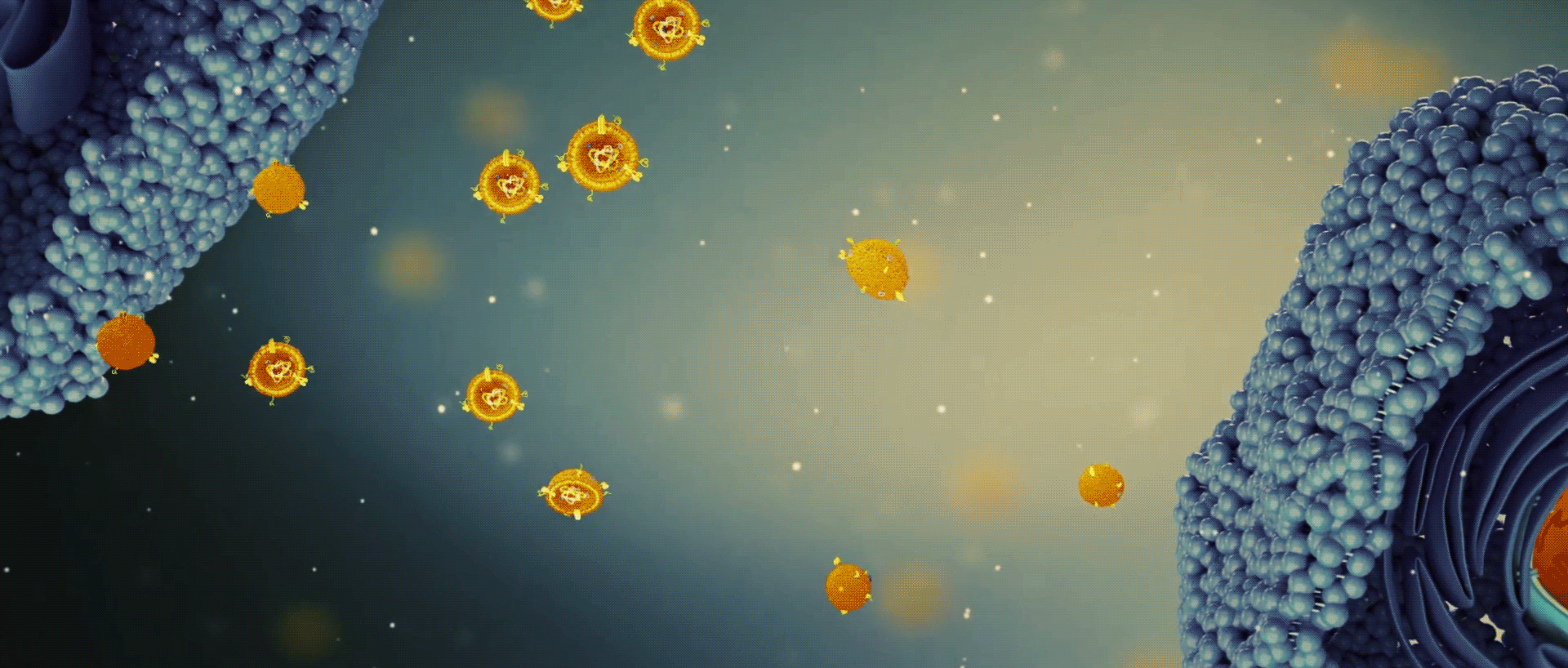 All life forms, including bacteria, plants, animals and humans, are made of cells that are constantly exchanging information with each other and act collectively together to maintain the health of the organism.
The information is exchanged in the form of cell signalling molecules and carried by tiny particles released from the cells themselves. These particles are known as "exosomes". Exosomes work as targeted molecule carriers and they can have vastly different properties depending on their content.
They can contain many different types of biomolecules ranging from proteins, growth factors or genetic material like DNA and mRNA. Outside the exosome, there's a circular double lipid membrane that protects this content and ensures it's delivered to the recipient cell without degrading first.
Without this mechanism, cells wouldn't be able to communicate between each other because the cell-signalling molecules carried by the exosomes would degrade before they reached the target cell. However, exosomes don't deliver their content to just any cell, but they have the ability to target specific cells because they can recognise and bind to cell surface receptors.
Furthermore, unlike synthetic nanoparticles or other types of delivery systems, the membrane of exosomes has a structure that is identical to the natural membrane of human cells and exosomes overall, exhibit a high degree of biocompatibility. This means they can be easily absorbed by human cells without causing any irritation or adverse reaction.
⬥ Black Licorice Complex™
Finally, the line was enriched with Black Licorice Complex™, an ingredient that combines Black Licorice, which is legally recognised as a skin brightening ingredient in South Korea, with 4 patented compounds that promote skin turnover, smooth skin texture, reduce the appearance of fine lines and fade dark spots.
In this section I will take you through the features of the main products in Sooryehan's The Black line, highlighting their unique properties and benefits for the skin.
⬥ The Black Amino Cleansing Foam
In October 2022, Sooryehan launched "The Black Amino Cleansing Foam", a gentle cleansing foam that combines all the key ingredients of the Black line with amino-acid cleansing agents.
Amino acids play an essential role in maintaining skin health. They're an integral part of the skin moisture barrier and they ensure the skin stays hydrated and protected from external aggressors. For this reason, amino acids based surfactants have a high degree of biological affinity with the skin and they tend to be a lot more gentle than other cleansing agents.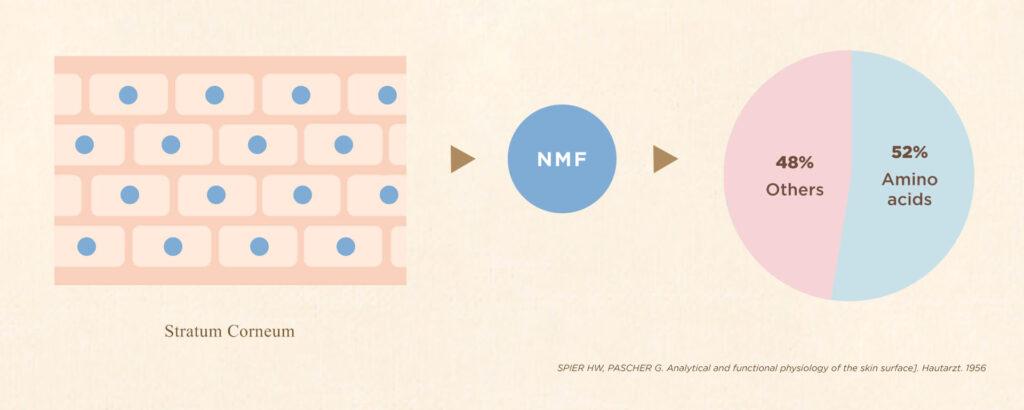 When these surfactants penetrate the skin, they replenish the skin of its natural amino acids and restore the natural skin's barrier function. That's why amino acid cleansers are usually recommended for sensitive or dehydrated skin in need of skin barrier support.
The "Black Amino Cleansing Foam" is a perfect example of a gentle amino acid cleanser. The product forms a soft, fluffy foam that removes dirt, oil and makeup without stripping the skin of its natural oils.
I bought the "Black Amino Cleansing Foam" with my own money when it came out in October last year and after using it for 6 months, I think I'm in a good place to say that it's a great cleansing foam that is gentle but effective at the same time.
Full ingredient list:

Glycerin, Potassium Cocoyl Glycinate, Water, Sodium PCA, Citric Acid, 1,2- Hexanediol, Hydroxypropyl Starch Phosphate, Fragrance, PPG-3, Caprylyl Ether, Olea Europaea (Olive) Fruit Oil, Coco-betaine, Panthenol, Glycol Distearate, Glyceryl Stearate, Disodium Cocoyl, Glutamate, Polyquaternium-7, Sodium Chloride, Sodium Cocoyl Glutamate, Trisodium EDTA, Butylene Glycol, Aureobasidium Pullulans Ferment, Sodium Benzoate, Tocopherol, Glycyrrhiza Glabra (Licorice) Root Extract, Linalool, Limonene
⬥ Black Ginseng Firming Mask
When you purchase the "Black Amino Cleansing Foam" on Amazon US, you will also receive a set of 5 "Black Ginseng Firming Masks".
Ginseng is one of the most representative ingredients of Traditional Korean skincare, but as I discussed in my guide on Korean Ginseng, there are many different varieties of Ginseng and each variety has their own unique properties and uses.
Sooryehan has a wide range of sheet masks that reflect the different properties of each variety of Ginseng.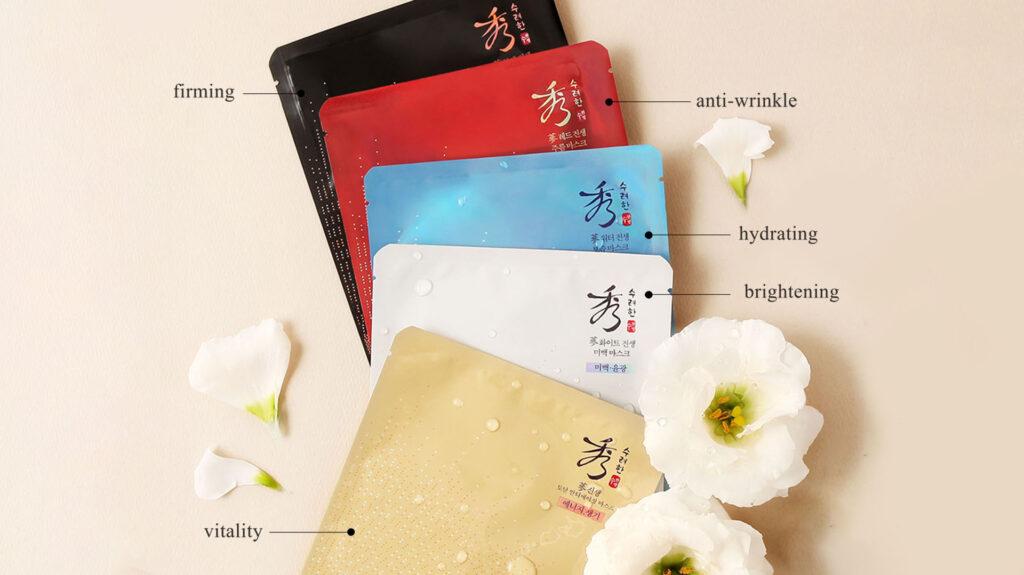 The "Black Ginseng Firming Mask" in this case, is a treatment that combines the antioxidant properties of Black Ginseng, with the firming effects of Red Ginseng and the revitalising properties of Lotus Flower. 
The fabric of the sheet mask was also infused with Bamboo Charcoal powder, which is a traditional remedy that has been historically used to purify skin and reduce inflammation. 
The "Black Ginseng Firming Mask" has been around for a long time and it's not originally part of "The Black" line, but as someone who used this mask many times in the past, I find it's a great match for the properties of "The Black" line because it works really well to brighten up skin tone and tighten pores.
Full ingredient list:

Water, Propanediol, Glycerin, Dipropylene Glycol, 1,2-Hexanediol, Methylpropanediol, PEG/PPG/Polybutylene Glycol-8/5/3 Glycerin, Alcohol Denat., PEG/PPG-17/6 Copolymer, Panthenol, Trehalose, PEG-40 Hydrogenated Castor Oil, Sorbitol, Polymethylsilsesquioxane, Butylene Glycol, Hydrogenated Lecithin, Dipotassium Glycyrrhizate, Tromethamine, Acrylates/C10-30 Alkyl Acrylate Crosspolymer, Ammonium Acryloyldimethyltaurate/Beheneth-25 Methacrylate Crosspolymer, Dimethicone, Sucrose Stearate, Carbomer, Sodium Acrylate/Vinyl Alcohol Copolymer, Lactobacillus Ferment, Curcuma Longa (Turmeric) Root Extract, Myristica Fragrans (Nutmeg) Extract, Adenosine, Cholesterol, Hydrolyzed Hyaluronic Acid, Sodium Acrylic Acid/MA Copolymer, Trisodium EDTA, Ceramide NP, Glyceryl Acrylate/Acrylic Acid Copolymer, Sodium Polyacrylate, Caprylic/Capric Triglyceride, Linoleic Acid, Palmitic Acid, Theobroma Grandiflorum Seed Butter, Glyceryl Stearate, PEG-100 Stearate, PEG-10 Phytosterol, Lactobacillus/Soybean Ferment Extract, Saccharomyces/Potato Extract Ferment Filtrate, Panax Ginseng Root Extract (3.7 ppm), Glycolipids, Saccharomyces/Barley Seed Ferment Filtrate, Behenyl Alcohol, Ginsenosides (0.9 ppm), Rubus Idaeus (Raspberry) Fruit Extract, Lactobacillus/Panax Ginseng Root Ferment Filtrate (0.2 ppm), Nelumbium Speciosum Flower Extract, Nelumbo Nucifera Root Extract, Fragrance, Limonene, Linalool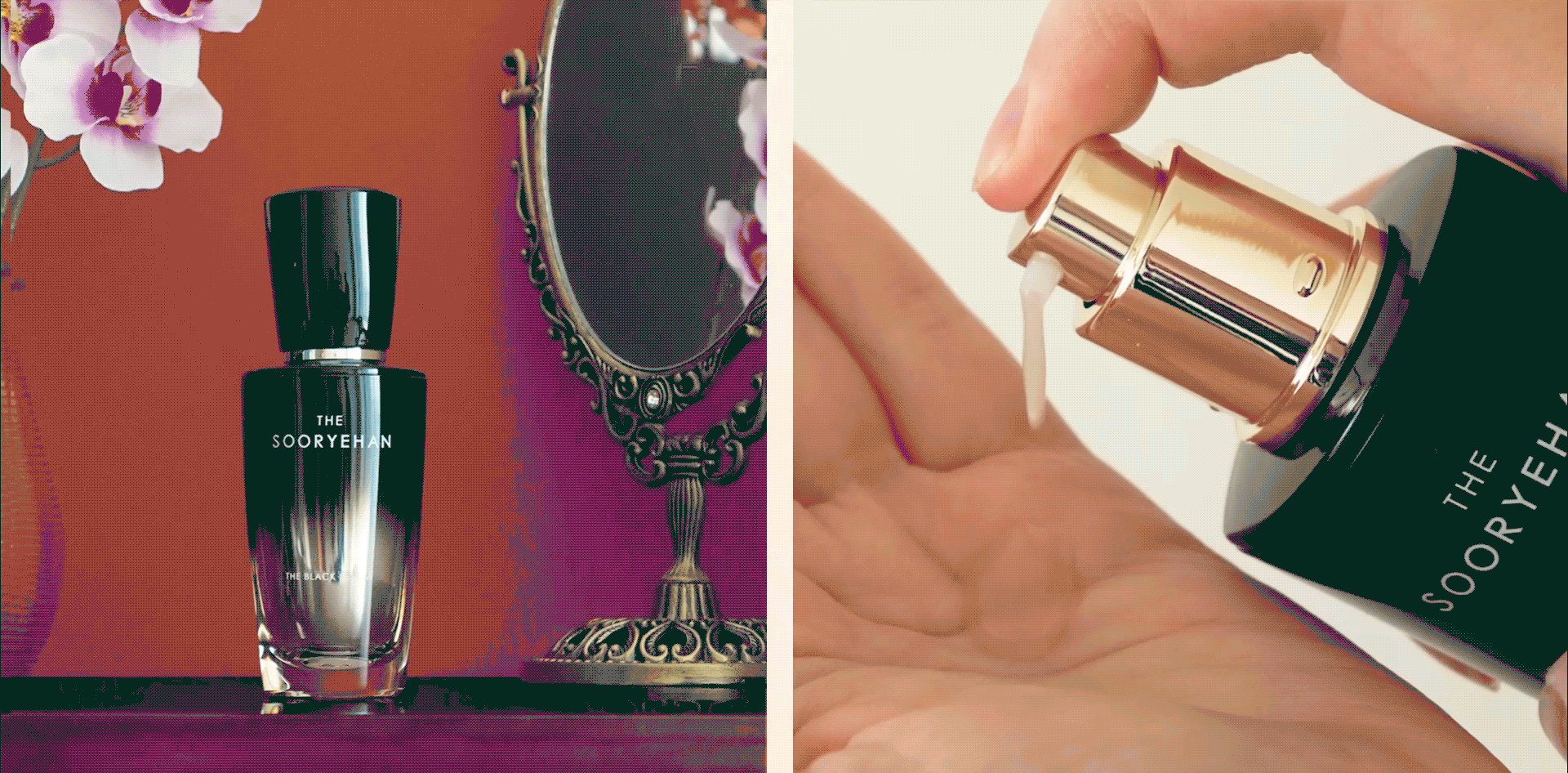 Sooryehan's "The Black Serum" is what I would describe as a good night's sleep in a bottle.
The serum has a lightweight and silky texture that melts instantly on contact with the skin, to reveal a smooth and firm complexion. The luxurious formula provides long-lasting moisture, leaving your skin feeling soft and supple.
From the very first application, I find that the serum instantly illuminates skin and makes it look visibly brighter, firm and energised, almost like I've had a few extra hours of sleep.
The serum has an amber floral fragrance that smells subtle and refined at the same time.
Full ingredient list:

Water, Glycerin, Dimethicone, 1,2-Hexanediol, Butylene Glycol, Glyceryl Polymethacrylate, Propanediol, Sorbitol, Serine, Caprylic/Capric/Succinic Triglyceride, Panthenol, PEG/PPG-17/6 Copolymer, Hydrogenated Lecithin, Propylene Glycol, Niacinamide, Carbomer, Tromethamine, Trehalose, Silica, Dipropylene Glycol, Lactobacillus Ferment, Curcuma Longa (Turmeric) Root Extract, Adenosine, Dimethicone/Vinyl Dimethicone Crosspolymer, Pentylene Glycol, Natto Gum, Sodium Hyaluronate, Trisodium EDTA, Ethylhexylglycerin, Amodimethicone, Disodium EDTA, Sodium Hydroxide, Arginine, Allantoin, Dextrin, Theobroma Cacao (Cocoa) Seed Extract, Citric Acid, Biosaccharide Gum-1, Glycyrrhiza Glabra (Licorice) Root Extract, Sodium Lactate, Aureobasidium Pullulans Ferment, Yeast Extract, Honey, Polysorbate 20, Beta-Glucan, Angelica Gigas Extract, Yeast Beta-Glucan, Atractylodes Japonica Rhizome Extract, Panax Ginseng Root Extract, Astragalus Membranaceus Root Extract, Pinus Densiflora Leaf Extract, Cornus Officinalis Fruit Extract, Dioscorea Japonica Root Extract, Lycium Chinense Fruit Extract, Paeonia Lactiflora Root Extract, Rehmannia Chinensis Root Extract, Schisandra Chinensis Fruit Extract, Dipotassium Glycyrrhizate, Ophiopogon Japonicus Root Extract, Phellodendron Amurense Bark Extract, Ziziphus Jujuba Fruit Extract, Palmitoyl Tripeptide-1, Methionine, Palmitoyl Tetrapeptide-7, Paeonol, Disodium Phosphate, Sodium Phosphate, Fragrance, Linalool, Limonene
⬥ The Black Essence Moisturizer
On Amazon US you can purchase Sooryehan's "The Black Serum" on its own or you can also find it as part of a promotional set with "The Black Essence Moisturizer".
"The Black Essence Moisturizer" combines the key ingredients of Sooryehan's The Black line with 5 types of Hyaluronic Acid to provide long-lasting hydration, visibly plump skin and soften the appearance of fine lines. 
The product has a lightweight milky, texture that wraps skin in a silky, comfortable veil and leaves it looking more radiant, youthful, and firm. 
"The Black Essence Moisturizer"  contains fragrance. It's a beautiful earthy fragrance with fresh, green notes of pine. The fragrance is very subtle, doesn't linger and makes the product smell very refined and sophisticated.
Full ingredient list:

Water, Dimethicone, Glycerin, Butylene Glycol, Hydrogenated Polydecene, Triethylhexanoin, 1,2-Hexanediol, Hydrogenated Polyisobutene, Niacinamide, Panthenol, Glyceryl Stearate, Steareth-21, Dimethicone/Vinyl Dimethicone Crosspolymer, Cetearyl Alcohol, PEG-100 Stearate, Serine, Trehalose, Sorbitol, Acrylamide/Sodium Acryloyldimethyltaurate Copolymer, Isohexadecane, Beheneth-20, Dipropylene Glycol, Lactobacillus/Soybean Ferment Extract, Polysorbate 80, Saccharomyces/Potato Extract Ferment Filtrate, Adenosine, Xanthan Gum, Biosaccharide Gum-1, Saccharomyces/Barley Seed Ferment Filtrate, Trisodium EDTA, Sorbitan Oleate, Shea Butter, Arginine, Allantoin, Dextrin, Hyaluronic Acid, Hydrolyzed Hyaluronic Acid, Hydrolyzed Sodium Hyaluronate, Theobroma Cacao (Cocoa) Seed Extract, Glycyrrhiza Glabra (Licorice) Root Extract, Citric Acid, Tremella Fuciformis Polysaccharide, Ceramide NP, Yeast Extract, Ethylhexylglycerin, Phytosphingosine, Sodium Hyaluronate, Aureobasidium Pullulans Ferment, Dipotassium Glycyrrhizate, Cirsium (Thistle) Flower/Leaf/Stem Extract, Pentylene Glycol, Sodium Hyaluronate Crosspolymer, Paeonol, Fragrance, Limonene, Citronellol, Geraniol
Sources: LG Household & Health Care (unless otherwise stated)
Translation: © 2023 Odile Monod